Long-stem roses are the quintessential rose to get that "wow" you wanted. These roses truly are the cream of the crop and are gathered with the quality and care that the best deserves. The beautiful flowers traditionally have stem lengths of 60-90 centimeters (23.5-35.4 inches) with a head size of 3.8 centimeters (1.5 inches) high and a diameter of 5.1-6.4 centimeters (2-2.5 inches.) Only the most elegant of the flowers are chosen for our collection of long-stem rose arrangements.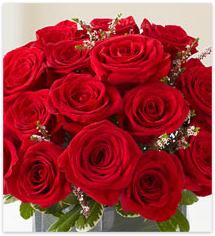 The tea rose is the most common type of rose, and is usually what people refer to when they simply mention a "rose." Tea roses, or "hybrid tea roses," are actually similar to long-stem roses, only with a shorter stem. The stem length of a tea rose is approximately 40 to 55 centimeters (7.9 to 15.8 inches) with a head size of around 3.8-5.1 centimeters (1.5-2 inches.) Tea roses come in a variety of colors and make lovely bouquets for any occasion.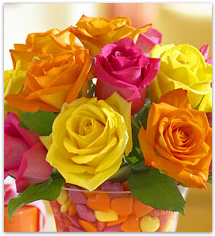 Sometimes called "miniature roses," sweetheart roses are smaller than other rose types. Sweetheart roses typically measure approximately 20-40 centimeters (7.9-15.8 inches) with head sizes ranging from 2-2.5 centimeters (0.5-1 inch). But what the tea rose lacks in size, they more than make up for in charm. Available in a wide assortment of colors, sweetheart roses are perfect for creating memorable vase arrangements.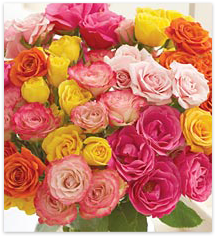 While most rose types have only one bloom per stem, spray roses are unique because they feature multiple blooms that branch off from the main stem. Spray roses are similar in size but slightly smaller than tea roses. Sprays come in a vast array of colors, such as red, white, pink, yellow, cream and many others. They are independent enough for their own beauty yet versatile enough to complement other flowers in a truly original arrangement.

The name of this popular rose is misleading; garden roses are not the type seen in your average home garden. These vivacious and fragrant flowers have large, wavy petals that are a combination of colors, as opposed to a regular uniform rose. The garden rose features a large head with a standard stem. Garden roses are also known as "antique roses," "cabbage roses" and "vintage roses," and sometimes resemble peonies. Our hand-cut garden rose bouquets make a graceful and luxurious addition to any décor.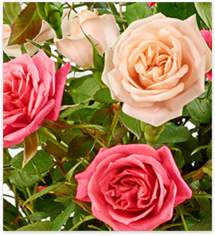 A large, multi-colored open bloom is the signature of bi-color roses. The picturesque rose petals, with a rare natural blend of two elegant colors, branch out from the median rose stem. Bi-color rose bouquets make a memorable floral arrangement or stunning garden plant, suitable to brighten anyone's day.