Cindy Post Senning, Ed.D.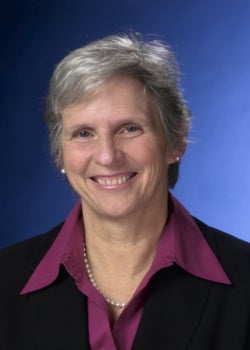 One of Emily Post?s four great-grandchildren, Cindy Post Senning serves as a director for The Emily Post Institute. Cindy oversees book development, manages the day-to-day activities of the Institute and writes books, columns and curriculums on children?s etiquette. Cindy?s new book, "The Guide to Good Manners for Kids," will be released by HarperCollins in October 2004 and she will do a ten-city book tour to promote it. She is also the co-author of "The Gift of Good Manners: A Parent?s Guide to Raising Respectful, Kind, Considerate Children" (HarperCollins, 2002).
Cindy conducts business etiquette seminars for non-profits and health care organizations as well as manners classes for children. In the summer of 2003 she created the curriculum for the Institute?s partnership with VistaPrint.com, a national online stationary company, to create "Summer Writing Kits for Kids." Currently, Cindy is building curriculums for youth programs and schools on manners including dining and social etiquette, communication and sportsmanship.
Cindy?s professional background includes nearly 30 years in education and health care. She holds a doctorate and masters in education, both from the University of Vermont; and a degree in nursing from Cornell University. Prior to joining the Institute, Cindy was the clinical director of Central Vermont Home Health and Hospice. She was the principal of Duxbury Elementary School for six years. In 1984 she was appointed to the governor?s commission on health care cost containment. Cindy has also worked as a school nurse, health educator, childbirth educator and staff nurse. She is a former consultant for the Foundation for Excellent Schools as well as a former professor at Berne University.
Cindy resides in Waterbury, Vermont, with her husband John. They have two grown sons. An avid traveler, Cindy has visited Bosnia, France, Italy, the British Isles, China, Canada, Central America, Botswana, Zimbabwe and Zambia with her family.