Peggy Post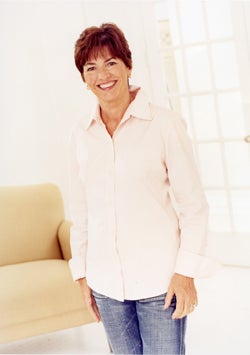 Peggy Post, Emily Post?s great-granddaughter-in-law, is the spokesperson and author for the Emily Post Institute. In the fall of 2004, her two new books were released -- the completely rewritten 17th edition of ?Emily Post?s Etiquette; ? which marks the book?s first revision in seven years. Peggy is also the co-author of ? The Guide to Good Manners for Kids ? ? (Nov. 2004) with her sister-in-law Cindy Post Senning, Ed.D. Peggy?s books include ?The Gift of Good Manners: A Parent?s Guide to Raising Respectful, Kind, Considerate Children?(2002), ?The Etiquette Advantage in Business: Personal Skills for Professional Success? (co-authored with her brother-in-law Peter Post (1999), ?Emily Post?s Entertaining? (1998), the fourth edition of ?Emily Post?s Wedding Etiquette? (2001) and the companion piece, ?Emily Post?s Wedding Planner? (2001) . All are published by HarperCollins. Spring 2005 releases will include an updated edition of ?The Etiquette Advantage in Business ,? and a paperback version of ?The Gift of Good Manners .?
Peggy writes monthly columns in Good Housekeeping and Parents magazines. She is the wedding etiquette expert for InStyle Weddings and WeddingChannel.com. Peggy conducts lectures and seminars for businesses and community groups across the country. She has conducted spokesperson campaigns for Mirassou Winery, Hit Entertainment, The National Honey Board, VistaPrint.com, Keebler, Yahoo, American Express, the Canandaigua Wine Company and SBC Communications.
Peggy began her career as an international flight attendant for Pan American World Airways, and then taught seventh grade English and history in New York City before entering the business world. With 30 years of experience in management, consulting and sales, Peggy has worked in commercial banking, relocation management and the travel industry. Born in Washington , DC , she was raised in Maryland and New Orleans and holds a bachelor of science degree in education from LSU. Peggy and her husband, Allen, live in south Florida , and she has two stepsons, Casey and Jeep.