CARLE PLACE, NY – On Thursday, April 29th, 2016, 1-800-Flowers.com celebrated Take Our Daughters and Sons to Work Day at the corporate headquarters in Long Island. Every year 1-800-Flowers.com has an amazing time participating in Take Your Child to Work Day, to help teach today's youth about different employment opportunities.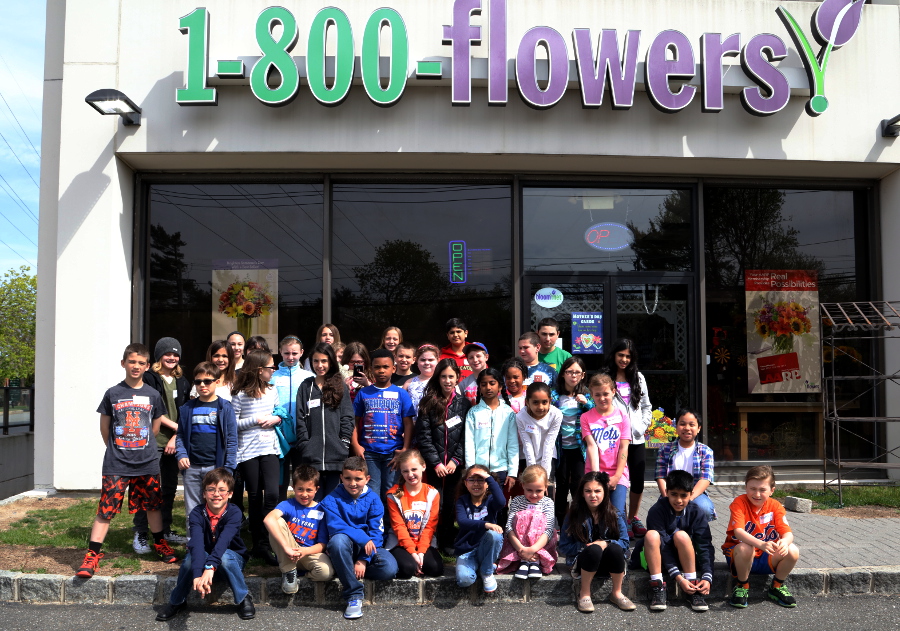 This year's Take Your Child to Work Day agenda was a "home run!" In addition to taking a tour to learn about different areas of our business from marketing to merchandising, our young guests also received hands-on decorating and design experience. From a floral design class with one of our top designers, to dipping strawberries in chocolate from one of our FruitBouquets.com experts, to creatively decorating Cheryl's cookies and popcorn balls, the kids had a lot of fun, while learning, too! As an added bonus, the children also got to meet a very special guest! But enough writing, we'll let the pictures do the talking to give you a "play-by-play" of this special day!
Decorating Chocolate Strawberries with FruitBouquets.com
The kids started out the day with a presentation about FruitBouquets.com. Talented Designer Diana taught the kids all of her tricks of the trade on how to dip the perfect chocolate covered strawberries! Within minutes, the kids were able to create (and eat :)) their own chocolate berries!