There's Mother's Day and Father's Day, but did you know that there is also a Grandparents Day? In 1978, Congress proclaimed the first Sunday after Labor Day as National Grandparents Day to honor grandparents. This special day also gives grandparents an opportunity to show love for their grandchildren, and helps children become aware of the strength, information, and guidance older people can offer.

This year, Grandparents Day is Sunday, September 7th, so dote on your grandma and grandpa in the same way they've spoiled you all these years! Here are some wonderful gift suggestions that celebrate everything they mean to you (especially if you can't be there to celebrate with them)!
Gifts for Grandmother
For all the smiles you've shared with grandma over the years, return the favor with one of our unique flower arrangements. From It's Your Sunny Day™ to Elegant Wishes™ to our popular Fields of Europe™, which comes in a stunning fall version as well, we have just the gift to bring a smile to her face! Or create lasting Grandparents' Day memories with one of our stunning plants, arriving budding or blooming in unique containers for a fresh reminder of your love and affection.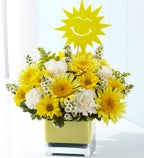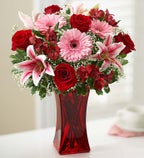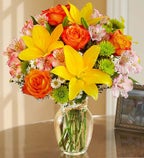 Gifts for Grandfather
Show grandpa his good taste has been passed down to you and send him a gourmet treat like our elegant and beautiful hand-packed gift baskets. If your grandfather has a sweet tooth, our cakes and cookies are a spectacular way to treat him right! Choose from a delicious array of mouthwatering desserts including cake slices, fresh baked cookies, brownies and more.
Gifts for Grandparents to Give Each Other
Grandparents, surprise your special partner with a gift to remind them how great they are. Grandpa can watch Grandma's smile grow with our stunning Bouquet of the Month, or truly take her breath away with a modern bouquet or one of signature arrangements.
Grandma, let your special guy know he's the best grandpa in town with one of our gourmet gift baskets, filled with high-quality gourmet foods, wines and even fresh fruit! Grandpa will feel like a king eating this feast (and maybe he might even share it with you). If your man loves the outdoors, send him an outdoor plant for his den or a dish garden for his office and show that grand guy he's top dog when it comes to being a great grandparent!
Grand Gift Alternatives for Grandparents' Day
Create a scrapbook of grandchildren's art work, pictures, and programs from school plays, concerts, or sports events.
Give phone cards for keeping in touch with far-away grandchildren.
Have the grandchildren write them weekly or monthly letters, updating them on school and other activities.
Produce a day-in-a-life-of-the-grandchildren photo album, chronicling their activities. Or create a family photo album featuring pictures of the grandparents and grandchildren together.
Make an audio CD of the grandchildren singing, playing musical instruments, reading, or talking. You could also make a DVD or video of the grandchildren learning to ride a bike, taking their first steps, or saying a special message to the grandparents.
Ask the grandparents about their lives, passing on family history and stories from their youth to the grandchildren. This is a great way to get the grandchildren interested, and to preserve the ancestral history.
Of course, the best gift you could give them--yourself! Make time to visit the grandparents with, of course, the grandchildren.