Lucy: Gift of Life!
My Mom's Story...
To start the story out my mom gave me the gift of life... When I was at the age of 10, I was told I would need a kidney transplant. She desided to go to Madison WI to get tested to see if she is a match... After days of testing they told her she would be a match and could give me a kidney... They told her there would be major risk with the surgury... But on January 19, 1995 We both went into surgury... She never once hesitated to give me her kidney so I could continue to live a life of Happness! With her gift of life to me I am now 26 and happy and loving life! We are both doing Great...
-Timothy
Read More >>
I can't say there's one specific "lesson" I've learned from my mother, rather it's been a stream of consciousness over a lifetime (that's still flowing) . My mother was never one to tell me what to do, or how to do something. Mom wasn't a huge disciplinarian, and rarely yelled or screamed, even when I was being an idiot. Her biggest impact on me came from the way she led her life: kind, warm, caring, supportive, polite, and above all else, selfless. I'm lucky to have seen those characteristics everyday growing up, and I think (and hope) some of it has rubbed off on me, and will rub off on my kids.
I know most people feel this way about their mothers, but if everyone were like my mom there wouldn't be any problems in the world.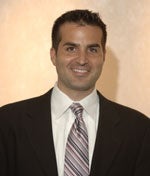 Bryan Nehman - WMAL-AM, Washington DC
Read More >>
I was visiting my mom and had brought along my two very active daughters for the day. I had planned out the activities making sure that the girls would be constantly entertained and less likely to become cranky. Well, my mom had her own plans and took my daughters into her garden to pull weeds and pick some flowers. She told them stories, sang to them and the girls had a wonderful time. She could tell that I was surprised at how the day had turned out. She said, "Sweetheart, sometimes the best moments in your life will be the ones you never plan. They'll just happen and it's up to you to be smart enough to stop and enjoy them.". She passed away years ago, but I still hold that message in my heart... and I do my best to stop and enjoy the unplanned moments when they come.
Bonnie Curry - KLTY-FM, Dallas
Read More >>
Funny, the lesson that sticks with me right now is one I just learned from Mom this past year. Here I am, grown and a father of six, and I'm still learning. We were home at Christmas time and mom said, "You know who I fixed a plate of cookies for? I took a plate over last night because they do so much for us all year long." Well, I figured it was the fire department, or the doctor's office. "No mom, who'd you take cookies to?" "Papa Johns Pizza!" In my mom and dad's world those kids who bring the pizzas through Ohio snowy nights are just as important as all the service people I'd thought of. The lesson to me was that anyone who does something in service to others is important and deserves kindness. Throughout my whole life I've seen Mom do for others like this; family, neighbors, strangers, all of us kids, and yes, pizza delivery guys. She has once again taught me to find a way to live your life selflessly giving as you can. Thanks Mom. Happy Mothers Day. Love you.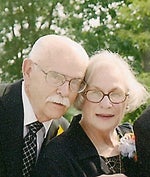 Jeff Detrow - KYXY-FM, San Diego
Read More >>
My mom grew up in Glasgow, Scotland during wartime. She learned to get the most out of life, even with very little, and that lesson has shaped my entire outlook on life. Rejoice in what you have. Always save more than you spend. Enjoy as much as you can. Always give your best effort. Dream as big as you can. I?m living proof that anything is possible, and it all started with my Mom.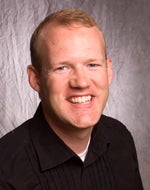 Drew Walker - WUSN-FM, Chicago
Read More >>
I was raised in a small town, on a cattle farm, and my mom had some of the funniest homespun words of wisdom. I thought they were hokey at the time, but looking back, I realize she was right about everything! She described my high school boyfriend as being "all hat and no cattle." Years after we dated, he was sent to the pokey for tax evasion! When I found out the news about him, she nodded her head and said "Even a blind man on a galloping horse could have seen that coming."
My mom also taught me the art of farm cooking, and I'm forever grateful for her pineapple upside down cake recipe. My mom said a cake can never have enough butter or sugar, but it was important to serve the finished cake with a heaping scoop of ice cream in order to "cut the sweetness."
I love you, Mom!!!!!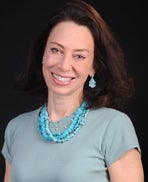 Cheryl Kaye - WLTE-FM, Minneapolis
Read More >>