"Tell Us About Your Mom"
Words of Wisdom from Mrs. Morgan's Second Grade Class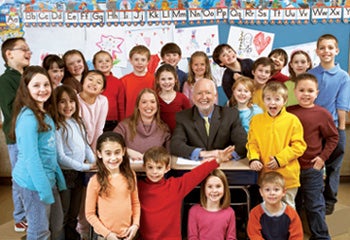 We recently visited Mrs. Morgan's second grade class and asked them to tell us about their Moms. We got back plenty of answers that reminded us of the laughter, the joy and the love that all our Moms bring us.
You may have noticed some of their answers in our recent catalog and throughout our Mother's Day Gift Guide. View the video below to see and hear some responses from their own mouths!
A two-minute montage of various questions.
What are you getting your Mom for Mother's Day?
If you could change one thing about your Mom, what would it be?
What do you do that drives your Mom crazy?
What is the smartest thing your Mom ever told you?
A Special Thank You to Mrs. Morgan's Second Grade Class!