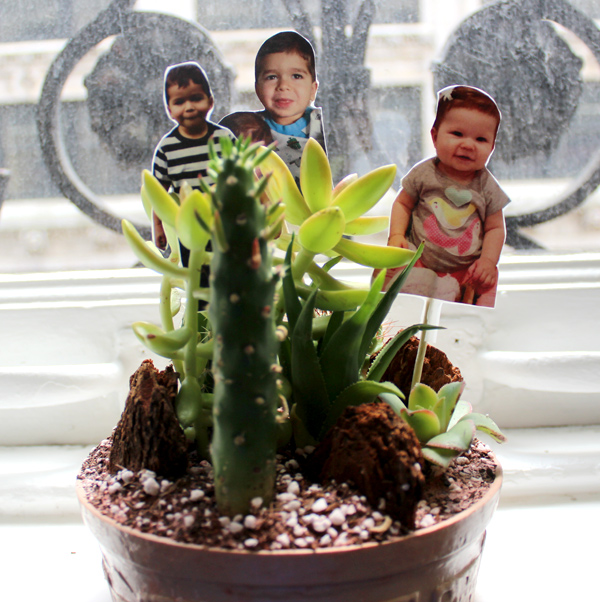 Add some photo flair to Dad's work desk or home office with a creative DIY Father's Day photo plant! We used the ready-made Cactus Dish Garden from 1800Flowers.com, but you may choose to build your own dish garden or terrarium you want to start from scratch.
The photo picks took about 10 minutes to create from start to finish. We used clear adhesive mailing labels for this project, but you can use any type of clear adhesive paper such as contact paper. Use photos of the kids, the dog, or the whole family! If Dad is a sports fan, why not throw in a baseball or soccer ball into the mix? Get creative and wow him with a Father's Day gift that blends both his loving family and his personality!
Supplies for DIY Photo Terrarium
Terrarium or Dish Garden (we used this Cactus Dish Garden)
Photos
Photo editing software
Photo paper
Clear adhesive paper
Scissors
Wooden skewers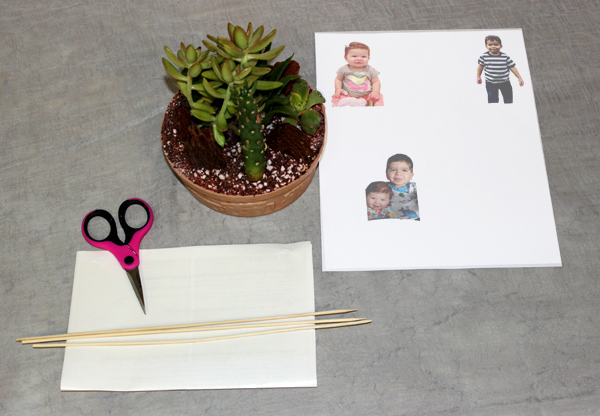 Directions for DIY Photo Terrarium
First, open the photos in your photo editing software. Since we used pre-sized clear labels, we resized and cropped our photos to fit (ours are 2 in X 4 in). Choose a size that will work well with your terrarium. When you have your photos cropped and ready, print them out on photo paper.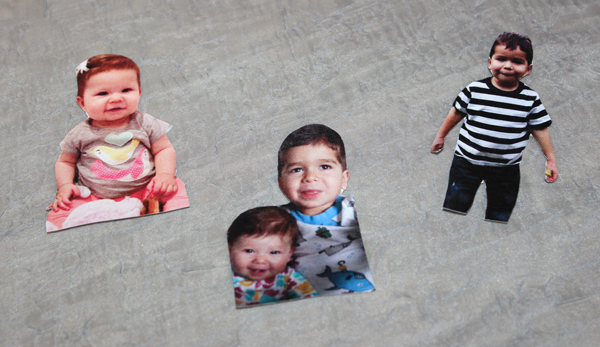 Once printed, carefully cut your photos out.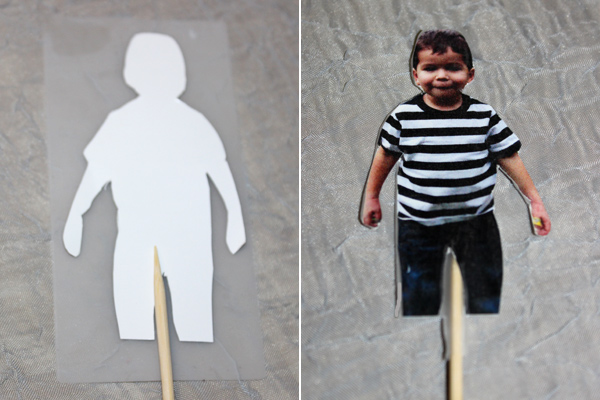 To make the "laminated" photo picks, take a piece of clear adhesive paper and lay down. Take one of your photos and carefully place it backside up. Put a bamboo skewer in the bottom center of the photo. Now, add another piece of clear adhesive paper to seal. Use your nail to rub out any air bubbles. Then, use scissors to cut off the extra clear adhesive paper.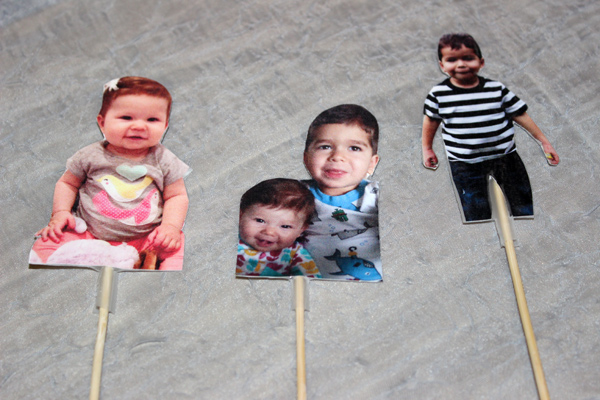 Use this method for all of your photos until you are left with a few "laminated' photo picks!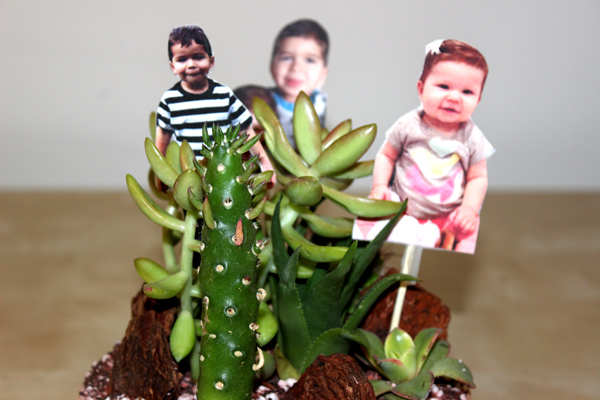 Now simply stick the picks into your photo terrarium. You are now ready to wow dad with this creative DIY Father's Day gift!