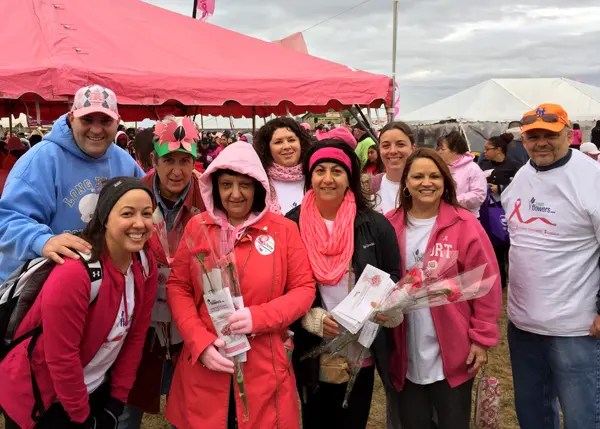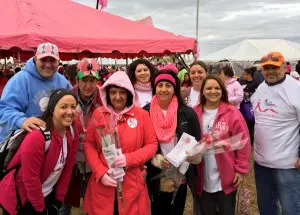 On October 19, 2014, 1800Flowers.com associates gathered friends and family members to join them in participating in the annual Making Strides Against Breast Cancer Walk at Jones Beach, Long Island. The team raised a total of $2,125 in donations and walked the five-mile trail in honor of loved ones affected by this disease.
During the event, 1800Flowers volunteers not participating in the walk had the opportunity to help in other ways; they delivered over 1,000 smiles to survivors and their supporters by handing out gifts including:
– Pink flowers donated by local 1800flowers stores
– The Popcorn Factory Popcorn Balls
– Pink Cheryl's Buttercream Frosted Cookies
– Harry & David Moose Munch Bites and Truffles.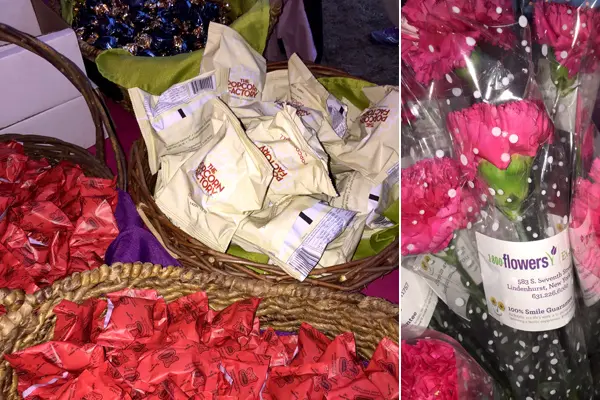 Today, 1 of every 2 women newly diagnosed with breast cancer reaches out to the American Cancer Society for help and support. The annual "Making Strides Against Breast Cancer Walk" helps to not only raise money for breast cancer research and services for those who need them, but also provides an opportunity for the community to join together and honor survivors while at the same time raising awareness.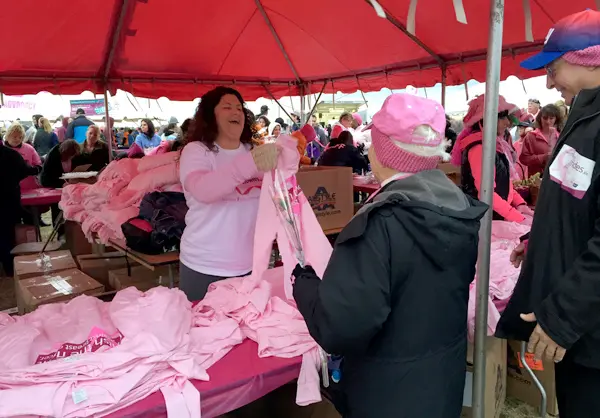 Despite the cold temperature of the day, it turned out to be a beautiful fall day filled with warmth, gratitude and smiles.