With the inability to control Mother Nature, Kevin Cochran, Vice President of Procurement at 1-800-FLOWERS.COM, has a tough job year round to ensure our flowers safely and beautifully get from the flower farms to you. In this Petal Talk flower blog post, Kevin talks about his interesting and rewarding journey this Mother's Day.
"My wife says flowers remind her of our children because they are both beautiful and bring so much joy. This, I believe, is why flowers are the perfect Mother's Day gift.
At 1800Flowers, we always work to supply great quality flowers, but it gets personal during the Mother's Day season. You see, I share my wife's view that flowers remind us of the special mother-child relationship.
The rainy season at our flower farms almost caused a stir for Mother's Day flower delivery but just as Moms do everything in their power to make things work, so do we. When you're sending millions of flowers throughout the nation within a 12 to 24-hour window, every hour counts to ensure safe delivery and the freshest flower quality. At 1-800-Flowers.com we need to ensure we deliver smiles to Mom on Mother's Day. To do this we reduced our flowers' travel time and, in turn, provided the freshest and best quality flowers.
Like Moms look after their children, the 1-800-Flowers.com Procurement Team also takes great care to keep our flowers healthy and beautiful. We do this by spending time with our flowers at our farms, walking the greenhouses and making sure they are handled with the utmost care which are then transformed into beautiful bouquets.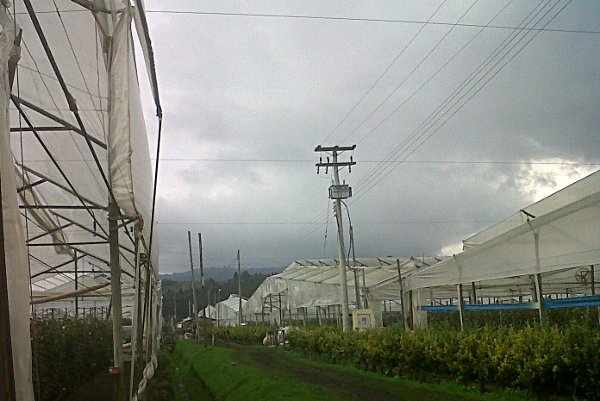 At 1-800-Flowers.com we are indeed happiest when we ship our Mother's Day flowers because we are reminded of the love we received from our own Moms. It is our wish that our flowers deliver smiles throughout this Mother's Day season." — Kevin Cochran, V.P. of Procurement at 1-800-FLOWERS.COM