The merchandising team is responsible for ensuring that 1-800-Flowers.com provides our customers with a wide variety of products that are sure to deliver smiles. Summer interns Isaiah, Donna and Sade are helping the team this summer. Find out what other fun activities they participate in during their internship.
INTERNal Perspective: Isaiah Rowe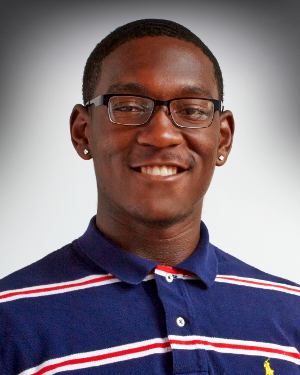 My experience here at 1-800-Flowers.com has been very unique. I am a rising sophomore at Farmingdale State College and this is my first internship. Generally, when I hear internship, I think of getting coffee, stapling and collating papers. Though I've done my fair share of organizing paperwork, this experience has been much more. My team within the merchandising department has made me feel like a vital part of the team in addition to making me feel at home in the office. Outside of my department, I have had a plethora of opportunities to experience different aspects of the company including attending the annual fiscal year kickoff meeting and participating in an intern video assignment.
I've definitely had a lot of fun this summer at 1-800-Flowers.com. If I had to narrow it down to the highlight of this internship so far, it would have to be our Lunch and Learn workshop with Founder & CEO of 1-800-Flowers.com, Jim McCann. It was amazing to sit down and listen to his story of building the company from the ground up. He is a hard-working and diligent man with a strong will to win and a sprinkle of luck. One thing that stuck was the importance of networking and connecting with people on a personal level. His exact words were "Build relationships first and do business second." I was inspired by this because he was so candid and authentic. This internship has been a great opportunity as well as a great learning experience and I am very thankful to be one of thirty-four interns who get to take this all in. It will prepare me for the future and help me to be successful.
INTERNal Perspective: Donna Macaluso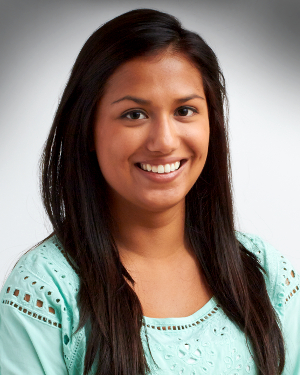 Being an intern at 1-800-Flowers.com has been an amazing opportunity. I'm a rising senior at the University of Connecticut where I study Communication and Psychology. I work as a Merchandising Intern under the guidance of my manager and the Merchandising team who are a lot of fun and super helpful! They give me daily/weekly projects to help me better understand the day to day obligations of a merchandiser and are always there to help answer any questions I have.
Currently, I've been helping with the different gift products that will be available this fiscal year. It is so interesting to see all the hard work that goes into a single product that will be launched almost a year from now. My daily tasks are to make sure that all the products are up and running on the website. If they are not, I check to find out why and make back-end adjustments so the Web team knows if it should be visible on the website or not. The Merchandising team works closely with Product Development as well as the Marketing Team and I enjoy going to the meetings and being an active part of the discussions. Meeting with Product Development is always fun, and it's a way to let them know what we will need to balance out a collection/assortment plan.
I am extremely grateful for having the opportunity to work at such a great company. I have learned so much about a career in merchandising. I gained valuable skills working with computer programs as well as time management skills that I can apply to my academic work.
INTERNal Perspective: Sade Thomas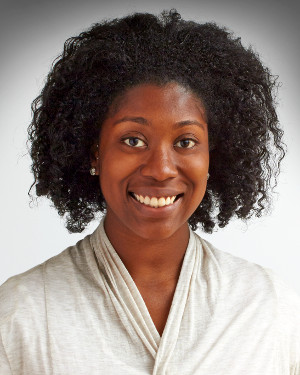 My name is Sade Thomas and I'm interning in the Merchandising, Direct Floral department. I'm a senior at John Jay College School of Criminal Justice. As a Criminal Justice major, my passion has always been giving back or making a difference for someone. 1-800-Flowers.com allows me to do just that. My fellow interns and I were able to participate in a couple of Summer of A Million Smiles events, which I had a great time doing. Initially, I wanted to become a part of the 1-800-Flowers.com team because of all the charitable events they organize and participate in. Little did I know I would deliver a smile and a whole lot more.
Being an intern at 1-800-Flowers.comhas been incredibly rewarding. As soon as I met my manger and the other staff members, I felt like I was a part of the team. Everyone has been patient, friendly, understandable and excellent to work with. Every day is a learning experience because there is always something to do. My manager has taken the time to teach me the different components of work that are involved with Direct Floral Merchandising. Furthermore, my fellow interns have been great as well; I especially enjoyed working together with my colleagues to create our intern video that was viewed at the company's annual kick off meeting.
In addition, the weekly Lunch and Learns meeting with various departments at the company have been informative because I learn how each group contributes to the success of this company. Not only did I make friends here, but I will walk away with a lot of first-hand experience. I would love to come back and intern for 1-800-Flowers.com and I recommend this internship to any college student.