This week, we are pleased to introduce five interns interning in 1-800-FLOWERS.COM's Information Technology (IT) department. Parker, Gary, Erik, Michael and Shaffir all contribute to the company's IT team in different ways, find out what they have learned and gained through their summer internships!
INTERNal Perspective: Parker Rappaport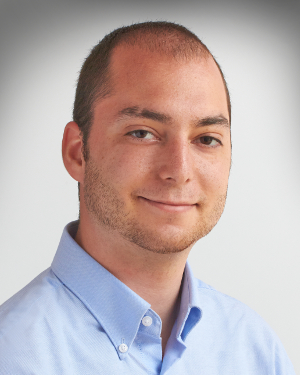 Working at 1-800-FLOWERS.COM has been a great experience so far. I currently study Computer Science at Brooklyn College and am interning with the IT Quality Assurance team, where I'm gaining valuable information on to test software in a large scale.
With a year left in school, I had a desire to work at 1-800-FLOWERS.COM because I wanted to be in a professional work environment close to home and work in corporate setting where my work was important to the company. I want to make an impact and that's what I've been given the privilege to do here. I've already learned so much, not only about my field, but about the corporate environment as a whole and how much goes into running a large company.
Though I want to be a software engineer, this internship has exposed me to the different areas of the software development cycle. In addition, proper testing of software is something anyone working with software development needs to know.
I've worked on programming projects in school, but we didn't test any of the projects as I have experienced at 1-800-FLOWERS.COM. In school, everyone would try to work on everything which was confusing, but here, everything is broken up into separate departments to get work done much more efficiently. This is something I'll keep with me when I go back to school and when I start working full-time post-graduation.
INTERNal Perspective: Gary Tsai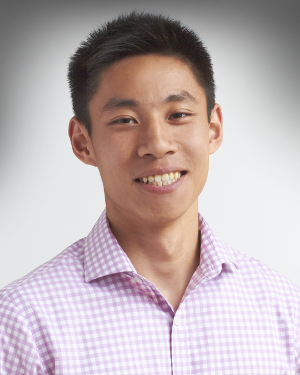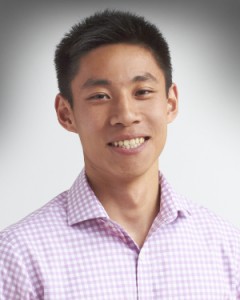 Being a part of 1-800-FLOWERS.COM's summer internship program is one of the greatest career opportunities and the most rewarding corporate experience I am privileged to have. As a U.S. Navy veteran, the corporate environment was surprisingly easy for me to adjust into. Though the corporate's attitude is far less intense than the military, the company structure shares many similarities in regard to operation procedures.
I was very nervous for the first day of the internship, but the excitement motivated me. As a freshman going into my second year of college, I never took a computer coding class and wasn't familiar with any coding languages. I knew I would be learning new skills and handling many responsibilities. However, this was the opportunity I was waiting for, and I was ready. This internship provided me with multiple hands-on training, which helped me build a superior work ethic.
I developed a deeper understanding for my Computer Science and Information Security major through this summer internship program. It showed me how the different IT departments work together to contribute to 1-800-FLOWERS.COM as a whole.
Also, undertaking new projects with my fellow interns was a great opportunity for us to explore our creativity and enhance our team work ability. I am so happy that I am considering reapplying next summer with 1-800-FLOWERS.COM.
INTERNal Perspective: Erik Langert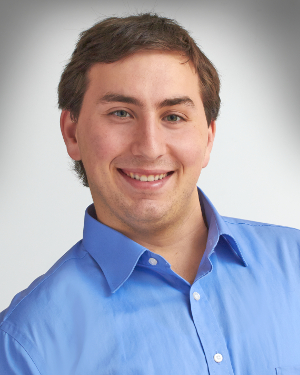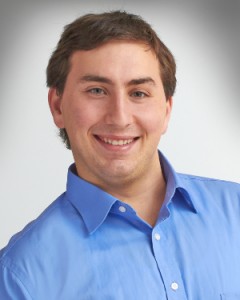 When I first started interning at 1-800-Flowers.com, I was quite nervous about what to expect and wanted to make a good impression with my manager and coworkers. As this is my first internship and workplace experience up until now, I came to 1-800-Flowers.com with an open mind.
Only four weeks in and I can say that I am having a great time with the company. They have a great company culture that encourages you to have fun, but at the same time excites you to work hard and do a great job. 1-800-Flowers.com cares about the morale of its employees, as they are always providing us with opportunities to have a fun time in the office.
My role within the Desktop team has also been uplifting. My team is continually trying to make sure I have an enjoyable time here and learn a lot. They have assigned me tasks that are vital to the company. I spend a majority of my day working with employees installing software, helping them solve computer problems or assist in building new computers. This position in the Desktop team is an inherently social position. By going away from my desk each day to assist different employees with their computer needs, I have met a lot of people and made ample new connections. Though I am not even halfway done with my internship, 1-800-Flowers.com has greatly helped me learn more about computers and I look forward to returning as an intern again next summer.
INTERNal Perspective: Michael Djavaheri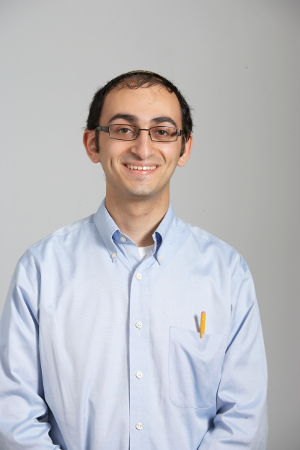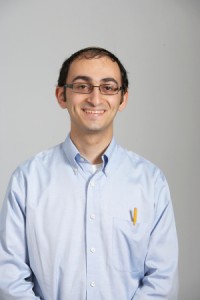 The world of IT is constantly growing and changing. New technologies are introduced and obsolete ones must be replaced. As the IT Infrastructure intern, I have the privilege of assisting to map out and develop concrete diagrams of what the network infrastructure and architecture at 1-800-Flowers.com looks like.
As a team, it can often be difficult to stay on target with our project deadlines. I assist in tracking and planning out our strategy by coordinating with each supervisor and reporting to my manager on a regular basis.
Watching how senior managers conduct themselves in the boardroom is a great learning experience. Being prepared and ahead of schedule definitely sets a standard for me – they are the keys to success. I'm currently majoring in Mathematics and dabbling in Computer Science at Yeshiva University, so the wide ranging experience in project management and server architecture is certainly valuable.
INTERNal Perspective: Shafir Uddin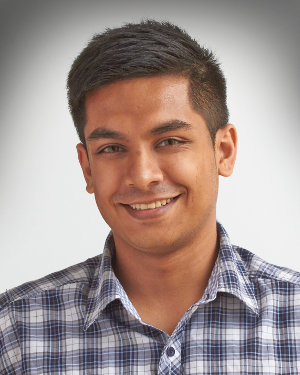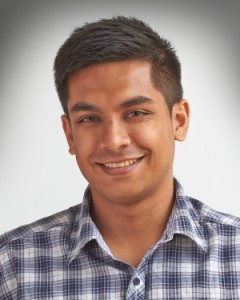 Interning at 1-800-Flowers.com this summer has been an awesome experience thus far. This internship has provided me with my first experience in a professional work setting. I discovered how the skills I am learning in my Applied Mathematics and Computer Science classes at Stony Brook can be directly applied to my job, while enjoying my time with the Telecom team at 1-800-Flowers.com.
This internship gave me an opportunity to do genuine work that benefits the company. During my time here, I have been given assignments and projects a full time employee would handle. In addition, the networking opportunities made available to an intern are amazing. Despite working in IT, I have been able to meet with and speak to senior management in nearly every department of this company from Finance, Marketing, Operations, Photography Studio, and more. These opportunities are available through our weekly intern meetings, Lunch and Learns where we learn about different departments of the company while having lunch, our mentors, as well as the managers you work with on the yearly intern project.
Prior to this internship, I was very nervous. However, after the first day, I realized that feeling was unfounded. The atmosphere here encourages growth, productivity, responsibility, and learning, while still being fun. This experience has been very rewarding and has exponentially increased my preparedness for graduation and the real world.