Merchandising intern Courtney O'Leary shares her internal perspective as a summer intern at 1-800-Flowers.com: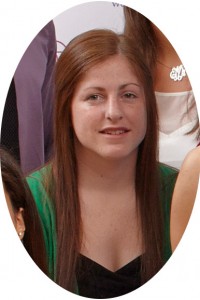 "My name is Courtney O'Leary and I am a rising senior at SUNY Cortland.  This was my first time interning, so when I first walked into 1-800-FLOWERS.COM I did not know what to expect. Everyone I have encountered here could not have been more helpful in my journey.  The merchandising team has been patient, friendly and knowledgeable making it a great experience. Although I am just an intern I am trusted with a number of important tasks and treated like part of the team.
I work in the Merchandising Department, and with the guidance of the employees who work in this department I have learned so much. I have helped create sales reports, inactive reports, improved my skills in Excel and PowerPoint, attended "Lunch and Learns" (where all the interns learn about other departments) and so much more. While all of those things are important to my learning experience there was an additional project given to the intern group this summer that really made this internship special.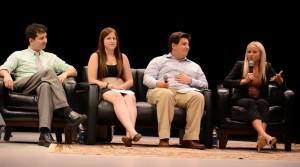 We were split into groups and asked to create a video that one of us would be presenting at the annual kick-off meeting.  My group used 1-800-FLOWERS.COM mission and key messaging to make a short commercial focusing on the caring team, easy ways to send a smile and the truly original arrangements here at 1-800-FLOWERS.COM. This project was an unforgettable experience for several reasons, I got to interact with the other interns, which led to new friendships, but more importantly it pushed me out of my comfort zone.  As a nervous public speaker the idea of getting up on stage in front of a room full of executives was terrifying but the experience helped me grow substantially. I got myself noticed by a lot of important people that will now remember me and I gained the confidence I needed to realize there is nothing to be nervous about. I am so grateful to have been given this opportunity, it has been unforgettable and I know it will benefit me in the future."
– Courtney O'Leary, Merchandising Intern, SUNY Cortland