Mobile marketing intern Jeff Gottlieb shares his experiences at 1-800-Flowers.com. Hear how he became the team leader of his INTERNtainment video group and the lessons he learned over the summer: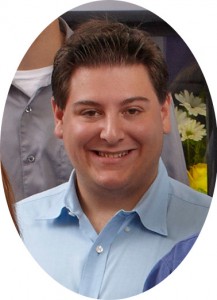 "As a Junior majoring in business with specializations in marketing and strategy at Cornell University, I never truly had professional experience in the marketing field.  Throughout my junior year, I applied to numerous marketing internship programs. When I was extended an offer to be a marketing intern at 1-800-FLOWERS.COM with the Online, Mobile, and Social team, I immediately accepted.
Over the course of this internship, my managers have given me plenty of responsibilities. For example, I have gone through 1-800-FLOWERS.COM mobile website's checkout process countless times in order to create testing materials. Ultimately, these tests should provide insight into optimizing the mobile website.  I really appreciate that my managers trust me to take on these responsibilities, because it makes me feel part of the team. My team motivates me to work to the best of my abilities, and I am proud to deliver them the results they need.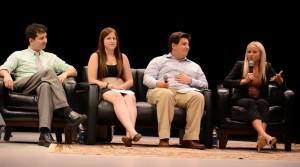 1-800-FLOWERS.COM really puts effort into making sure the interns get to know one another.  Aside from the "Lunch and Learn" seminars, one other fantastic intern bonding exercise was  the INTERNtainment video project. For the Annual Kickoff Meeting, President Chris McCann asked the interns to make videos that would be shown at the meeting. After splitting up into teams, my group and another group came up with the same idea of doing our own take on the TV show "The Office." From my sketch comedy group background, I decided to be the team leader of this "mega-group". Making the video was a fantastic experience for all- we even got Chris McCann to appear in our video! This project allowed me to really bond, connect, and network with other interns who I would not normally work or interact with on a daily basis. I really appreciate how much 1-800-FLOWERS.COM cares about their interns."
– Jeffrey Gottlieb, Mobile and Online Marketing Intern, Cornell University