Retail Marketing intern Morgan Foster shares her internal perspective and she tells us about the wonderful experiences she has had at 1-800-FLOWERS.COM this summer: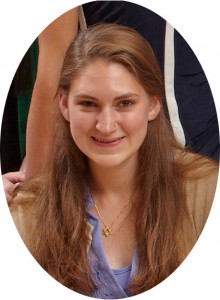 "After graduating as a Communications major with a focus in Education, I was unfamiliar with many of the terms and "lingo" heard in the business world. However, thanks to my colleagues and friends that I have made during my experience at 1-800-FLOWERS.COM, I have never felt left behind or out of place.
Before this summer my understanding of being an intern meant doing small tasks and errands around the office and not really experiencing a strong sense of responsibility. However, at 1-800-FLOWERS.COM as a Franchise and Retail Marketing intern, they truly value what you bring to the table. The employees explain each and every detail for the task assigned, and welcome all questions and suggestions.
Looking back, I am surprised at how much I have learned in the short weeks that I have been here. The employees really take their time to get you involved and keep you updated on various exciting projects. I have had the opportunity to participate in a range of activities from lunch meetings with employees to working on floral arrangements for the Summer of a Million Smiles. I look forward to taking everything that I have learned during this summer and applying it to future endeavors down the road."
– Morgan Foster, Franchise and Retail Marketing, College of Wooster