Impress your guests or wow your hostess with the ultimate 4th of July centerpiece – a fresh flower flag!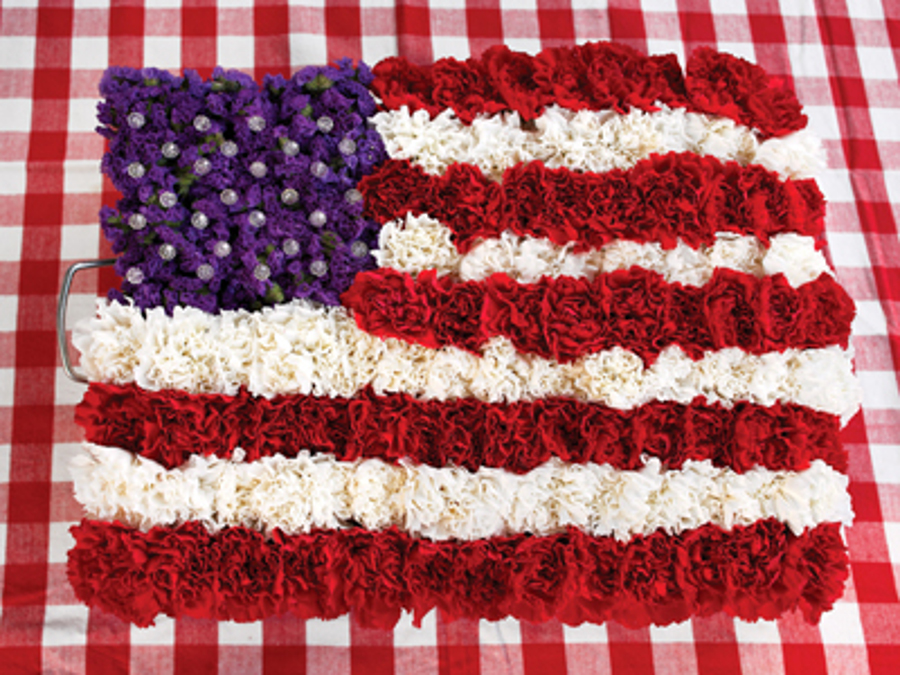 How To Make A Fresh Flower Flag
This flag can be made in many different sizes.
Choose a container that has a lip of at least one inch all around. Line the container with floral foam, cutting the foam to fit. Tape the foam into the tray using clear waterproof tape. If you plan to only use your floral flag as a flat centerpiece then taping isn't necessary. Soak the floral foam thoroughly using regular tap water before inserting flowers.