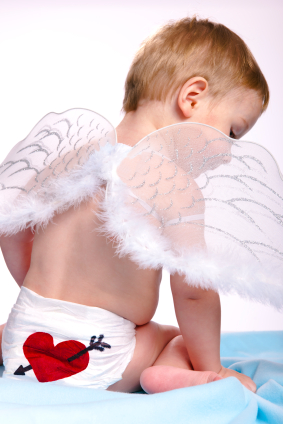 Did Cupid's arrow fail to hit your heart in time for February 14? Don't fret! It's not just a holiday for lovebirds. There are tons of ways to have fun on Valentine's Day if you're single; the key is being positive and open-minded. Here are 10 creative ways to help you stick it to Cupid and enjoy a Valentine's Day for singles!
Host a Party for Your Single Friends
Being single is not equal to being alone. Remember: There are others out there who aren't in a relationship. So wrangle up all of your unattached friends and hang out! Host a DIY get-together with fun and games at your house, or go out as a group and let loose at a single's party at a neighborhood bar. Whatever you do, don't get too wrapped up in the idea of not having a Valentine. Just sit back and live up the single life with your best buds. You'll make some awesome memories to think back on when love does finally come around.
Give Yourself the Royal Treatment
You save loads of money when you don't have to buy a Valentine's Day gift for a significant other, so spend that dough on yourself instead! Send yourself flowers to pretty up your home, or indulge in a king-size box of chocolates. Been saving up for a new wardrobe or the latest tech gadget? Now's the time to hit the shops and buy it. Oh, and there's nothing wrong with a little (or a lot of) pampering! Head out to the salon for a massage or a mani/pedi, or spoil yourself rotten with an at-home spa gift basket.
Be Productive
Make the most out of your time and do something you've always wanted to do … but never got around to doing. If you have a bunch of "someday" recipes and DIY projects sitting on your Pinterest boards, do them! These tissue paper roses are a great place to start. If cooking and crafts aren't your cup of tea, do something else that might have been left on the backburner, like planning a much-needed vacation, going to the gym, rearranging your furniture or organizing your home.
Discover a New Hobby or Passion
Chances are you have a few hidden talents that you didn't even know existed. Try uncovering them and you just might unearth a new favorite hobby! Teach yourself how to play an instrument, grab your camera and start shooting random photos, try your hand at drawing sketches or make a website from scratch. You never know; if you think hard about the things you like and do something you've never done before, you might end up finding your true calling!
Do Absolutely Nothing
True relaxation is a luxury that we don't really get to enjoy these days, so milk the quiet time for all it's worth. Order your favorite comfort food, grab a few snacks and just veg out on the couch. Catch up on your favorite TV shows, browse through your bookmarked blogs and queue up the movies you've wanted to see all year. Or draw yourself a nice warm bath infused with essential oils and surround yourself with nothing but the soothing light of candles. Do whatever it is that helps you recharge your tired batteries. Continue Reading…