Fore! Father's Day 2013 is headed straight for us in just a few days, so now is the best time to look ahead and find the perfect gift for Dad. If playing a round at the local golf course is your pop's idea of a day in paradise, then make his holiday extra-special with something that reminds him of his favorite sport. Need some inspiration? Tee off your Father's Day festivities with these truly original golf gift ideas for Dad!
Father's Day Gift Idea #1: Golf Gift Basket
Fuel your dad's swing with some delicious bite-sized snacks! The Taste of the Tour Golf Gift Basket is filled with sweet and savory nibbles to satisfy any golf dad's craving: peanut butter bars, caramel medallions, Tee Time kettle popcorn, 19th Hole pub snack mix, Back Nine lemon cookies, and more. They're even packed in a reusable golf bag cooler so Pops can carry his snacks with ease as he conquers all 18 holes. But that's not all Dad gets: The bag also comes with three pro golf balls and a set of 15 golf tees. Just the right way to tell that special man in your life that he's not only a great golf player, but the world's best dad too!
Father's Day Gift Idea #2: Mini Golf Cupcakes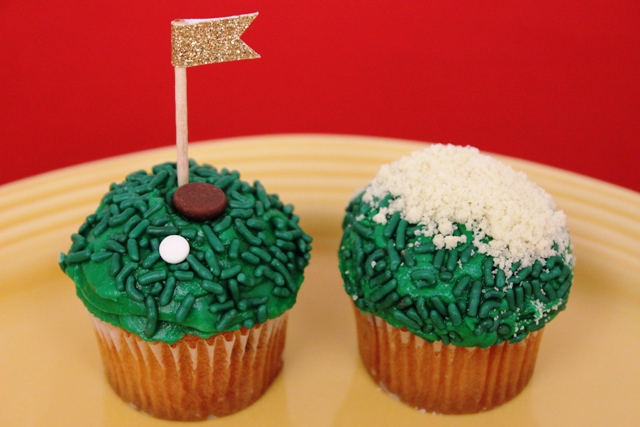 After a great Father's Day out on the golf course, nothing lets Dad savor his sweet victory quite like a freshly baked batch of golf-themed cupcakes. Follow these directions to really spoil his sweet tooth:
Supplies for Mini Father's Day Golf Cupcakes
Box of cake mix
Vanilla frosting
Green food coloring
Green Sprinkles
Chocolate chips
Toothpicks
Cardstock or construction paper
Glue
Small, round white candy
Vanilla cookies
How to Make Father's Day Golf Cupcakes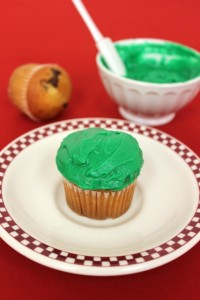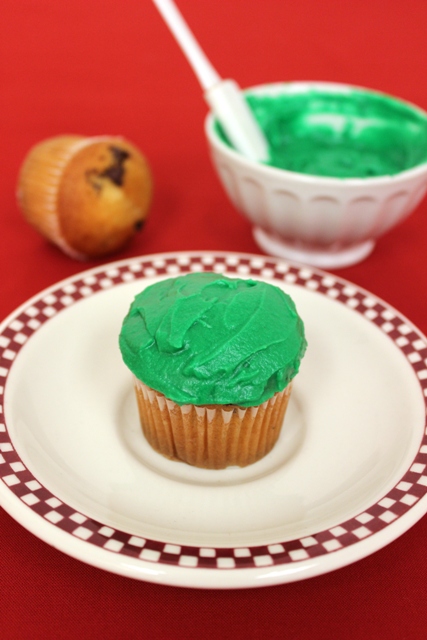 Bake a batch of Dad's favorite mini cupcakes using boxed cupcake mix. In a bowl, mix vanilla frosting with green food coloring. The amount of food coloring you use depends on how dark you want the color to be. The more food coloring you use, the darker the frosting color will be.
To create the grass for your golf cupcakes, frost each cupcake with the green icing. To make the grass look even more lifelike, dip the top of the iced cupcakes into green sprinkles.
For half the cupcakes, stick a single chocolate chip point-down into the icing of each cupcake to make a putt. Then, cut a small flag out of cardstock and glue it to the top of a toothpick. Stick the bottom of the toothpick into the cupcake directly behind the putt, just like a real flag stick. Finish the cupcakes off by decorating each of them with a small white candy ball right near the flag.
For the other half of the cupcakes, crush a small bag of vanilla cookies in the blender. Spoon the cookie crumbs onto the top of each remaining cupcake to create a sand bunker.
Place one of each cupcake side by side and you've got an irresistibly scrumptious dessert fit for a golfing pro!
Father's Day Gift Idea #3: DIY Golf Planter
A few vibrant green plants displayed in a fun golf ball-shaped flower pot lets Dad bring a piece of his favorite golf course into his office or man cave. Check out our Petal Talk blog post on how to make a Father's Day planter to read the full step-by-step tutorial.
Father's Day Gift Idea #4: DIY Golf Card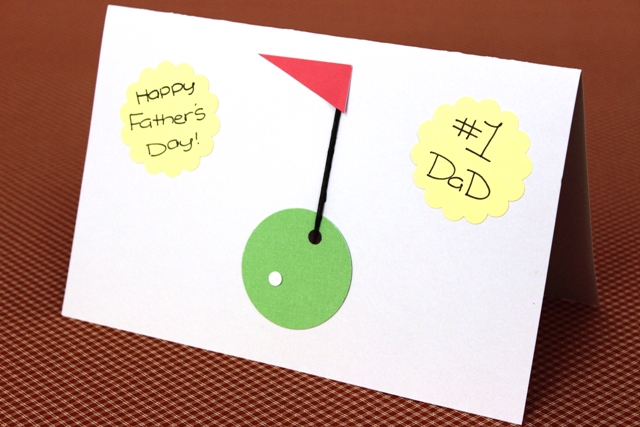 At the end of the day, it's not the game that matters to Dad; feeling the love of his family is what he really wants on Father's Day! Tell the special father in your life how much he's appreciated with a beautiful handmade and heartfelt golf card, straight from you. (Bonus: This is a great Father's Day kids craft too!) Here's how to make one: