Freshly Sourced will provide you with all the tricks of the trade when it comes to floral care. From floral design classes to tips on how to prolong your new floral arrangement, we have sourced expertise from floral maestros all over the country so you can show off your own unique craft.
The start of a new year inspires fresh ideas in many creative fields, and floral arrangements are no exception. 2021 is bringing unprecedented changes to our lives and the world at large, and it's no surprise that many of these changes are represented in the ways we enjoy flowers.
What can you expect to see in floral trends this year? Valerie Ghitelman, vice president of product development and design at 1-800-FLOWERS.COM, shared her opinion on what's new and noteworthy in the world of floral arrangements. Here are her predictions for some of the top floral trends this year.
Casual, nature-inspired design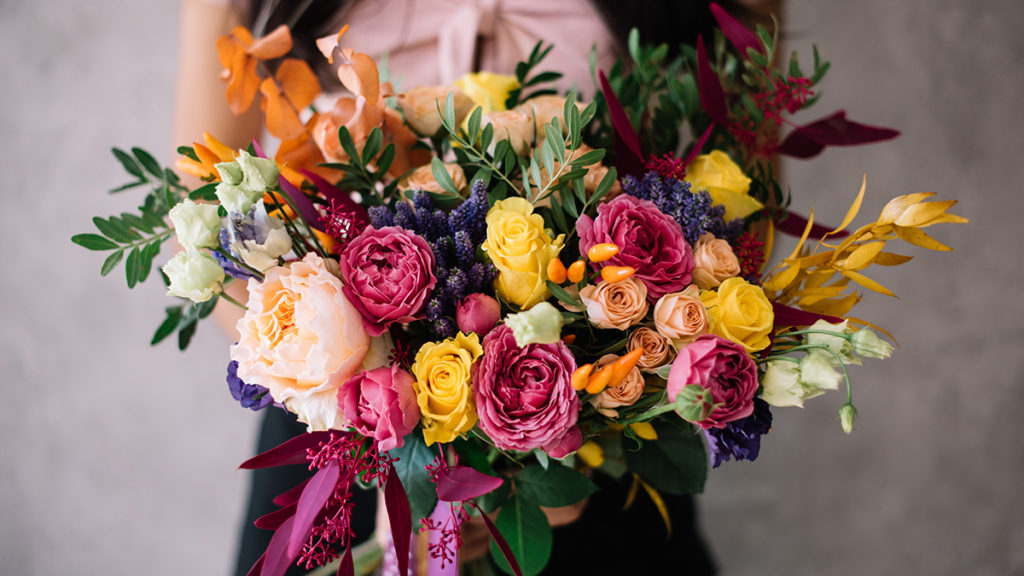 As we continue to spend more time in our homes, there will be a growing interest in floral designs that match the casual, relaxed aesthetic around us.
"Today's florists have abandoned the conventional design methodology," Valerie says. "Wild foliage like ferns and vines in natural form are used to add movement and freedom as if the design was created from a field of flowers in a natural setting."
While arrangements will still have balanced compositions this year, she predicts they will become less structured and incorporate more natural components.
You can also expect to see lots of floral inspiration from a popular quarantine hobby — gardening. As people spend more time learning about plant care, there will be more emphasis on simple bouquets that look fresh-picked from the backyard garden.
Cheerful yellows and soft whites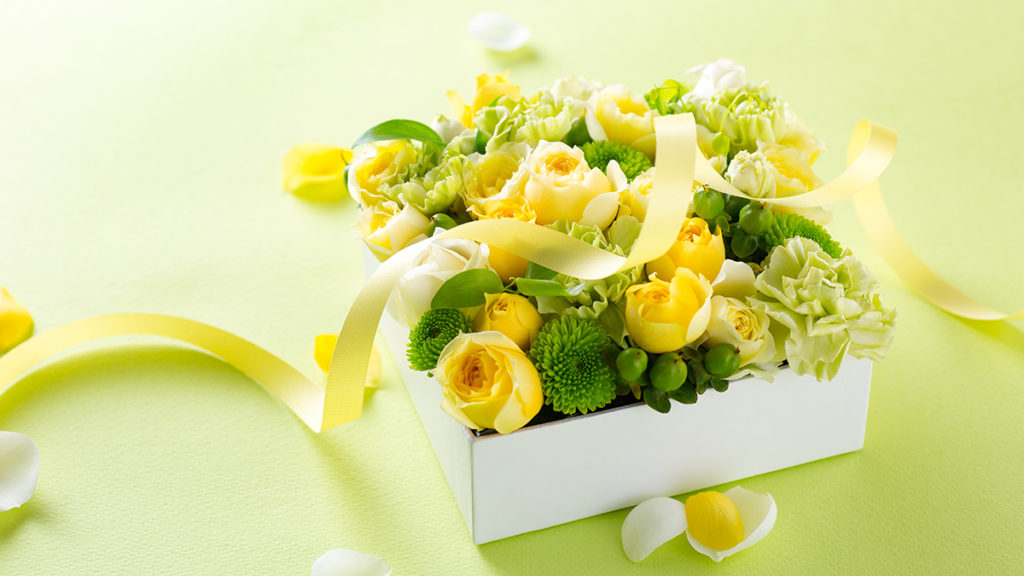 Yellow is going to be big in 2021. Part of its appeal is that it represents strength and positivity at a time when many people could use more of both. "A cheerful yellow is a welcome color," Valerie says. "All forms of yellow from bright to maize have become a significant color addition to bouquet designs."
Another floral color gaining attention? White. "White on white seems to be an emerging color trend since it provides tranquility and calm in a demanding world," Valerie says.
Together, these three colors will add a sense of serenity and peace to 2021 bouquets in ways that can relax your space despite turbulent times.
Nostalgic inspiration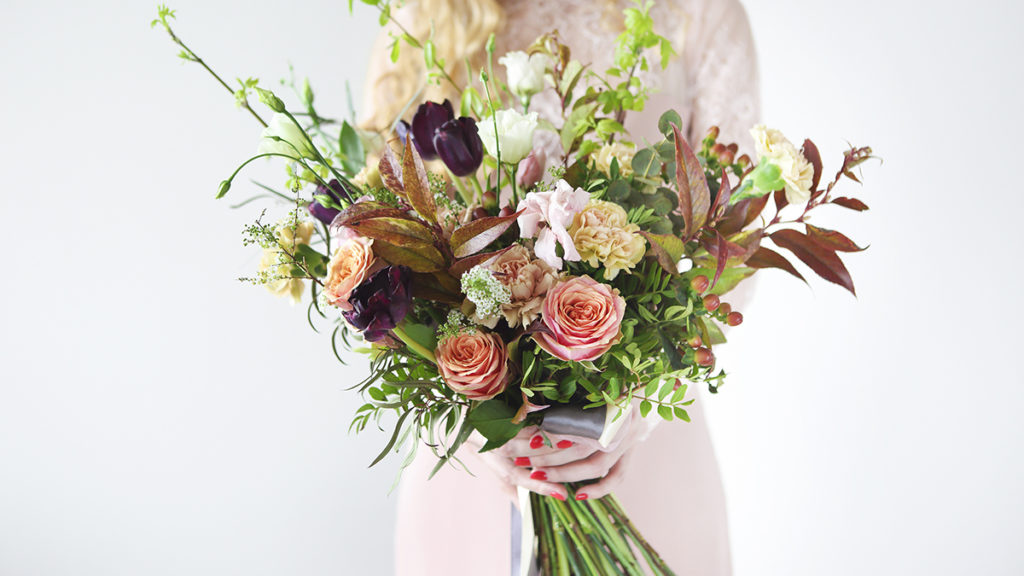 As the challenges of today put us in unprecedented territory, you can expect emerging floral styles to take inspiration from tradition.
"There is a trend that reflects a melancholy desire to return to a time when life was simpler, when less was more, and there was an appreciation for human connection," Valerie says.
Think the modern farmhouse aesthetic with a vintage flair; traditional flowers in muted tones stylized in mason jars, metal water jugs, and wooden containers.
Valerie believes the relaxed style of these arrangements will represent the simplicity of a bygone era while offering hope for better times ahead.
Smaller events = more individuality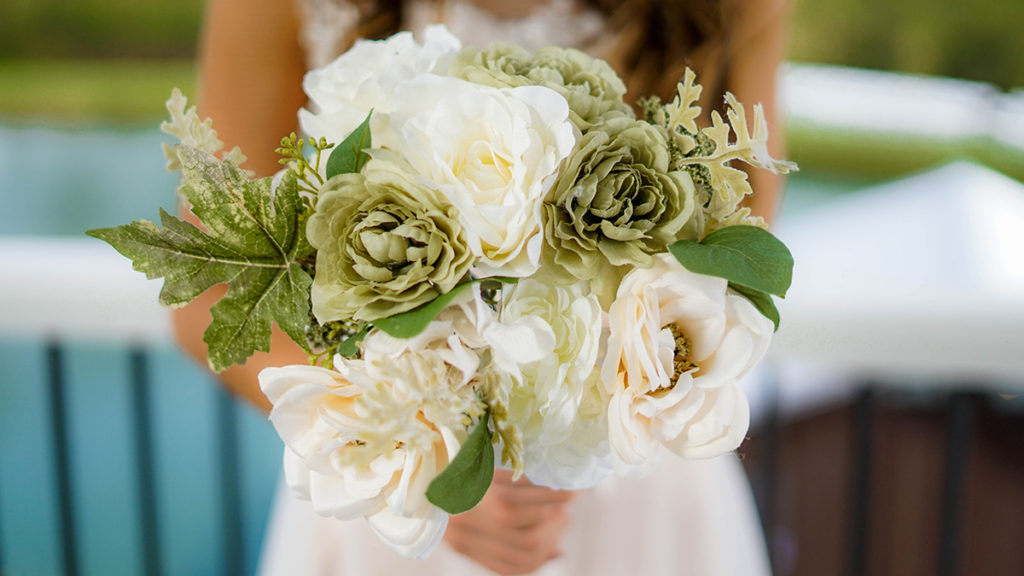 Social events are staying small-scale in 2021, and floral trends will follow suit. More intimate weddings and funerals mean that individuals will feel less pressure to commit to crowd-pleasing bouquets and arrangements. Instead, there will be a shift toward creativity and personal expression.
Valerie expects to see brides using flowers in unique ways that create drama and impact, such as suspended floral designs along walls and corridors, romantic arches, and lots of draped greenery and floral greenery.
Likewise, floral arrangements at funerals will feel more intimate by embracing the colors and styles loved by the deceased. Family members will feel like they have the freedom to make more creative choices than they would for larger events.
Gold is the new neutral
Interior design trends are getting glitzier, and vases for floral arrangements are no exception. "Gold is truly becoming the new neutral," says Valerie, and it's adding some glamor and pizzazz to floral designs.
Expect to see an increase of metallic shades this year, as well as other shiny materials like mirror and crystal. Vases and plant containers are also becoming almost as much of a statement piece as the plants and floral arrangements. You'll likely see plant containers with more texture and sumptuous colors that add a breath of fresh air to indoor décor.
Do more with less
Minimalism isn't going anywhere in 2021, and floral arrangements will continue to reflect this trend.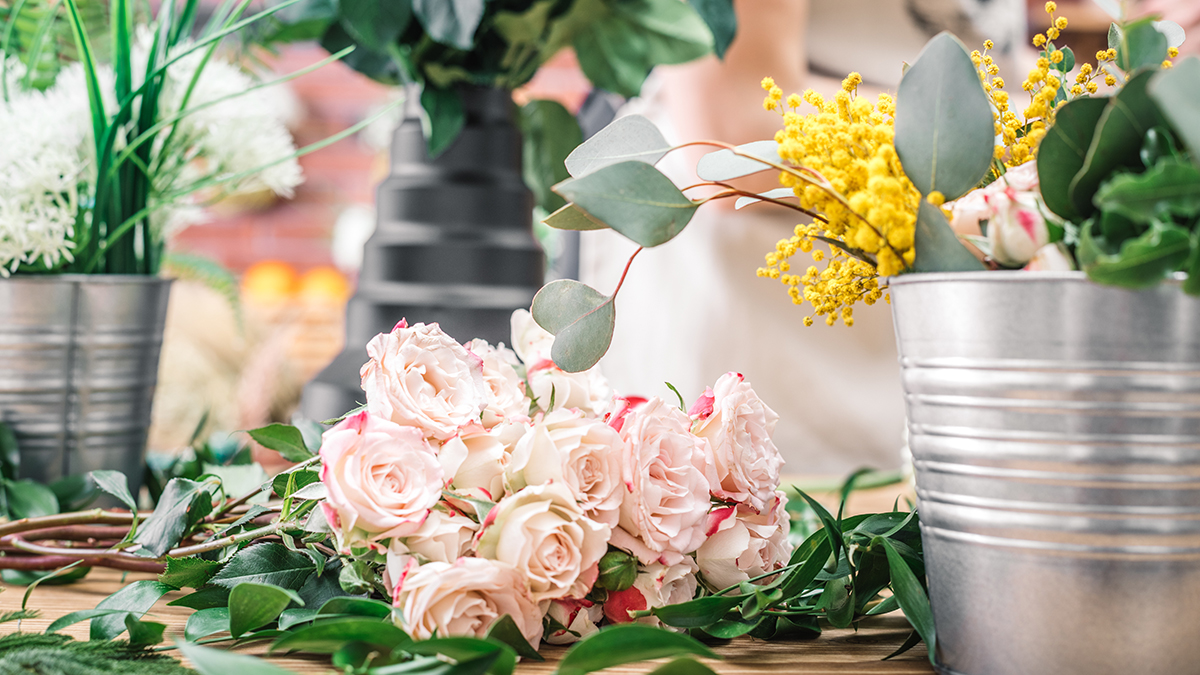 Valerie predicts a push toward single-variety monochromatic bouquets. This is influenced by the Japanese form of flower arranging known as Ikebana, which treats plants as sculptural elements. In this style, single flowers or branches are stylized in simple, appealing ways.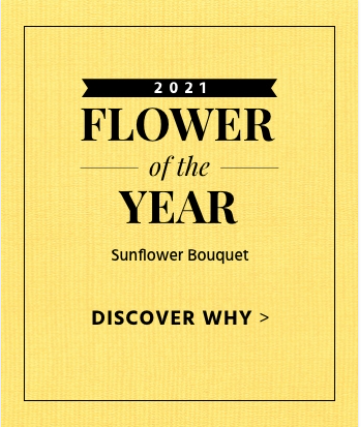 Bonsai and orchids emulate this trend as well, so expect both to increase in popularity this year.
Make 2021 your year for floral design
No matter what may be trending in the world of floral design in 2021, there's never been a better time to embrace your preferences and make a statement for individuality.
So, whether these trends speak to you or you have a different sense of what makes a beautiful bouquet, continue to embrace what you love and enjoy the understated beauty that floral arrangements can add to your space.