Our series "Celebrating Motherhood" shares inspiring stories, advice, and insightful recommendations to help you choose the perfect gifts to help you express your love for moms of all types.
With Mother's Day right around the corner, you might be wondering what to get for the moms in your life. Whether you're buying for a relative or a close friend, if they have young children, they will appreciate a gift that recognizes their hard work. They may also be looking for keepsakes that help them enjoy the memories they're making with their little ones. Below, we've rounded up gift ideas to show your favorite supermoms you're thinking of them this Mother's Day.
Mother's Day gifts for the home
This gorgeous arrangement is an elegant centerpiece that will make her house look put-together amidst any chaos (small kids, remember?). The flowers come in a vintage-designed pitcher with a recipe for Southern sweet tea, so it's a gift she can enjoy with the kids, too.
Classic Budding Rose and Candle Set
These budding pink roses come in a rose-patterned planter with a gold rim. Add on a rose-scented Yankee Candle or a Camille Beckman floral hand lotion for a truly decadent gift that will make the whole house smell like fresh-cut flowers.
Neato Robotics Botvac D7 Connected Robot Vacuum
For busy moms with young ones, keeping the house tidy can be a challenge. This robot vacuum may be a lifesaver — simply set it to work, and the robot intelligently navigates your floor, getting into those hard-to-reach corners. It also integrates with smart-home systems, making it truly hands-free.
Mother's Day gifts for self-care
Super Soft Meditation and Yoga Pillow
This soft yet sturdy pillow offers support for meditation, yoga practice, and more — even feedings or playtime with young ones. It's filled with natural buckwheat and amethyst and quartz crystals, and its buttery-soft cover gives it a luxurious feel.
Classic Comfort Embroidered Luxury Fleece Robe
This cozy fleece robe immediately initiates relaxation mode. It's perfect for an end-of-day lounge when the kids are safely tucked into bed or for cozy comfort after a long, relaxing bath.
If this is her first Mother's Day, she'll appreciate this gift set with its trove of pampering goodies. The all-natural, organic kit is packed with self-care essentials: bath bomb, belly balm, herbal salve, vapor rub, lip balm, and a lotion bar.
Mother's Day gifts for indulgence
Mother's Day Chocolate Staycation
Want the mother in your life to feel truly spoiled? This staycation package will do the trick. It has an organic pear sparkler, chocolate truffles, chocolate-covered cookies, and Moose Munch Popcorn, all delivered in a reusable wooden crate and paired with a lovely floral notebook.
Mother's Day Wine and Sweets Gift
Let this mom unwind and indulge with a bottle of Pinot Noir nestled in a pretty flower-print linen bag. And to top off the wine, how about a perfect pairing of cookie bars and truffles? Yes, we thought so.
Mother's Day Orchid Gift Tower
The orchid is a symbol of beauty and love, making this gift especially thoughtful. It comes in a stacked gift box set with delicious pears, truffles, cookies, white cheddar cheese, and crackers. (There's even a corsage pin so Mom can wear the orchid and feel special all day.)
Mother's Day gifts for keepsakes and memories
Dream Big Personalized Teal Writing Journal
This colorful journal is designed to hold all her sweetest memories, profound thoughts, and big plans. It's sized to fit in a tote or bag, so it's perfect for travel and everyday use. Now she can write whenever and wherever the mood strikes.
Personalized Photo Wall Calendar
Mom will adore this photo wall calendar — she can personalize it with a picture of a special someone each month. It's the perfect tool for organizing, but the photo memories make it something she'll be sure to hold onto forever.
Photo Memories Personalized Mini Heart Keepsake
Little ones, meet little keepsake! Mom can see her favorite youngsters anytime with this three-dimensional heart. It's small enough to fit in the palm of her hand, so it's a breeze to have family right there with her all the time.
Mother's Day gifts for helping with the kids
Moms with the youngest of children will quickly find that this baby wrap can make their lives a whole lot easier. Simple, no-guess tying instructions make this one-size wrap a go-to. It even acts as a privacy shield for nursing moms, and of course it's machine-washable.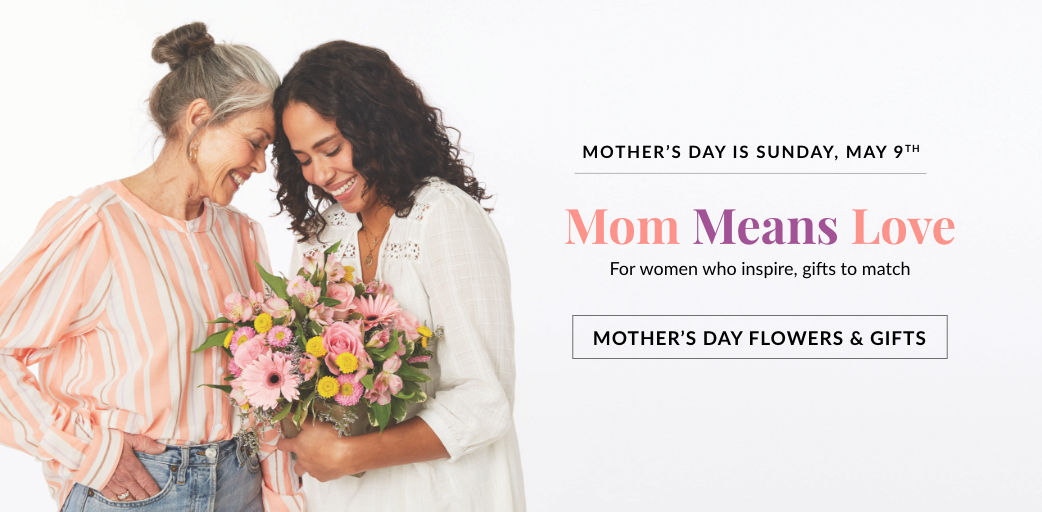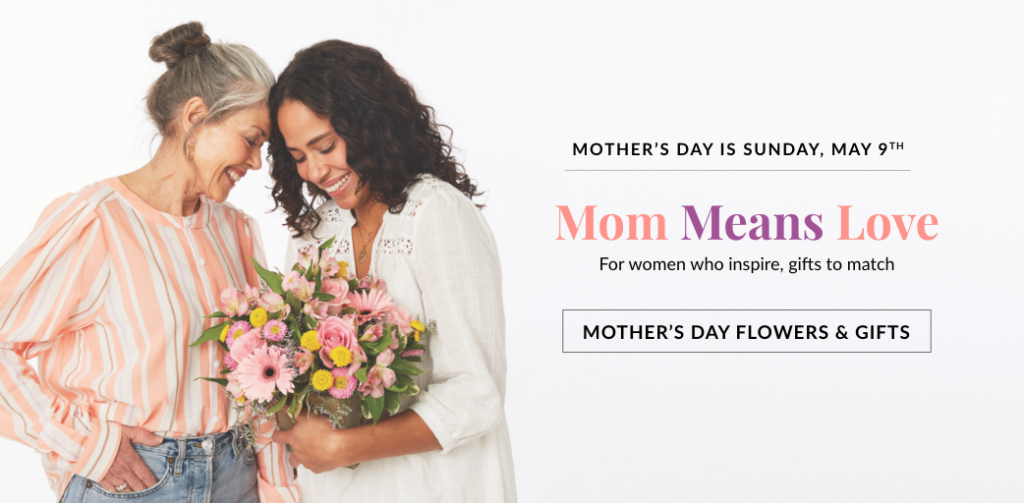 Cute Animals Reusable Shoulder Tote
This 100%-cotton canvas tote bag is useful for stashing a few toys or snacks for the kids as a busy mom rushes out the door. Simple and unique, the eco-friendly bags are a must-have for on-the-go moms.
We all know every mom with young kids could use an energy boost. Make it easy with this coffee set — it features sweet and nutty Moose Munch Coffee, Earl Grey tea, a ceramic mug, and all-important treats.