We're beyond excited to team up with renowned fashion designer Jason Wu on Wild Beauty, a collection of runway-inspired bouquets that celebrate unique inner beauty.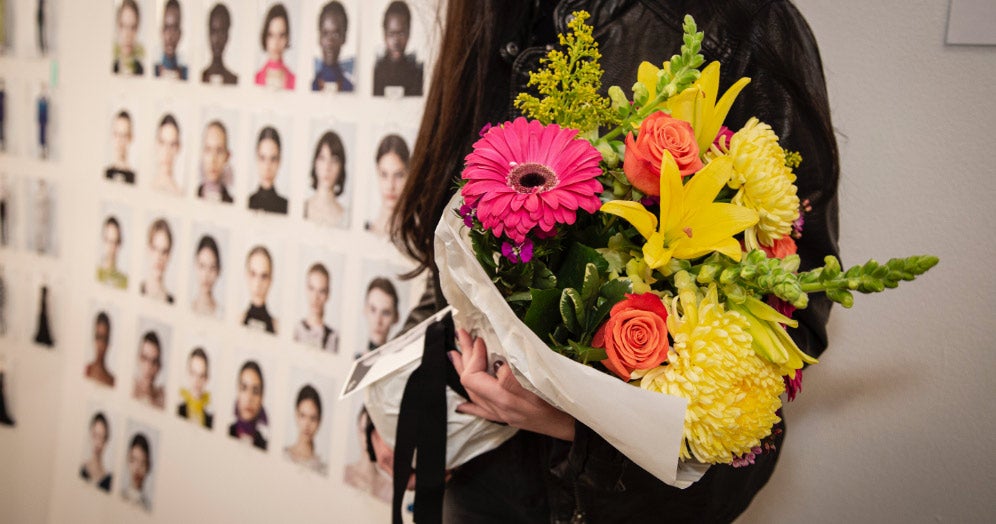 Wu is a leading global design talent who's merged classic American sportswear elements with a refined couture sensibility to create an internationally recognized brand. Since debuting his Ready-to-Wear collection in 2007, he's been dedicated to making clothes that are beautifully crafted from the inside out. Not to mention, he dresses some of the most influential and stylish women in the world.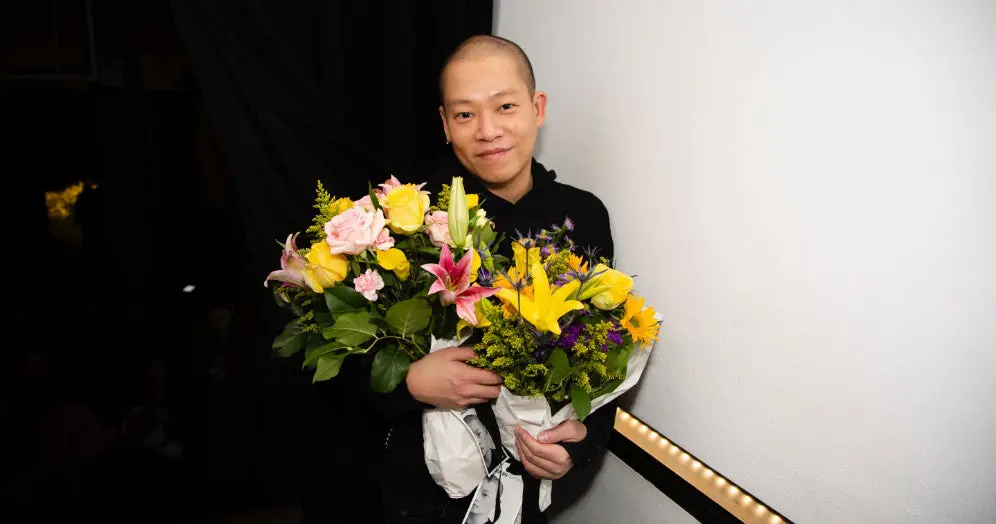 We sat down with Jason to get every last detail of this ultimate fashion-meets-floral collaboration.
How did this partnership come about?
I actually grew up around flowers (my father was an avid gardener), and I've had a deep love for them ever since. As a designer, flowers have come to play a significant role in my Ready-to-Wear collections and have been prominently featured in my shows, including many provided by 1-800-Flowers. So when the team approached me about introducing a fresh, new design aesthetic to their collection, I felt it was the perfect fit.
Tell us all about Jason Wu / Wild Beauty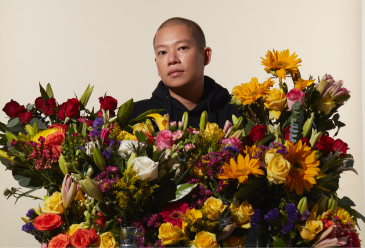 It's an exclusive assortment that embodies my signature design aesthetic of femininity and sophistication. We're launching with five bouquets, each featuring florals and colors unique to the season. You'll see a lot of my own favorite blooms incorporated, like lilies, roses, and peonies, along with a mix of textures inspired by my fabrics. It's my first foray into the floral world and I couldn't be happier about partnering with 1-800-Flowers.
How is this collection different from other 1-800-Flowers offerings?
I worked closely with the product development team on this collection. You'll see the bouquets are modern, elegant and incorporate unique floral varieties that will appeal to customers seeking a fresh design point-of-view. It further elevates the overall assortment, providing differentiated offerings to do what 1-800-Flowers as a brand does best: helping customers express, connect and celebrate.
Will there be any special content associated with the collection?
Yes, each bouquet will come with a co-branded hangtag, which features a QR-code initiated mobile web experience featuring exclusive content, including behind-the-scenes footage from my Fall 2020 Ready-To-Wear Show, along with a look at our photoshoot for the collection. We're also introducing custom-designed, digital 'Thank You' notes for recipients. It's all available at www.1800flowers.com/jasonwu-connect
As the collection evolves with new offerings, customers can stay up-to-date by connecting with 1-800-Flowers.com and myself on Facebook, Twitter, and Instagram using the hashtag #JasonWuWildBeauty.
Thanks, Jason! One last question…can you share a little more about each bouquet with our readers?
Of course! Here they are, with a little bit more about what makes each one so unique…and a link to order for anyone who needs a dose of beauty and fashion in their life.
Citrus Crush
This exuberant bunch shares the same sophisticated style as its design. A dramatic bouquet that's not afraid to make a statement.
Wild Cascade
This vibrant and free-spirited variety blends floral and fashion in a beautiful way—perfect for brightening up anyone's day.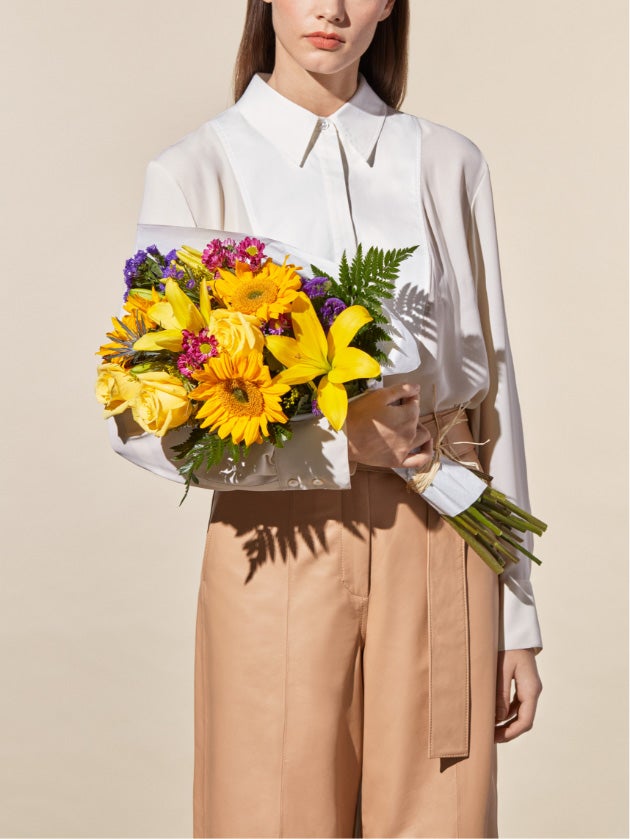 Silken Roses
All eyes are on this arrangement. An enchanting bouquet, with timeless qualities, that never goes out of style.