Gifting is not only beneficial to the receiver, but the giver, too! Our new series, The Guide to Gifting, highlights the emotional and mental benefits of gifting. From sending thoughtful gifts to your family to spreading random acts of kindness to strangers, there are many ways giving increases your happiness. We speak with market-based experts to explore what works best.
If there's one thing that nobody can deny, it's that the holiday season is one of the happiest times of the year — there's family, food and of course, gifts! But while most people view presents as those material items you wrap up and place under the tree, we at 1800Flowers.com believe that there is something even more special you can deliver just by donating some of your time and energy: a smile.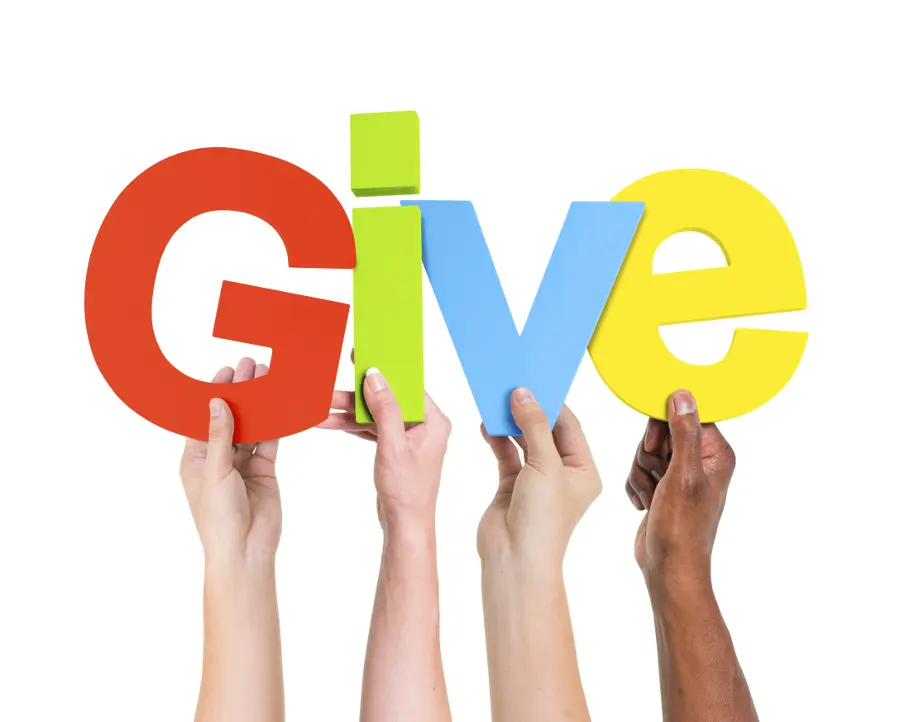 Below, we've compiled a list of 10 organizations that you can work with this holiday season to give someone the best gift of all. But first, a few tips on how to help you decide which one is right for you.
1. Think about your interests. What are you passionate about? Sports? Music? Animals? Deciding on a cause that you'd like to support is the first step to finding the perfect charity or organization.
2. Determine a distance. Are you just looking to help out locally or are you interested in traveling? If you want to stay around town, look to see what organizations work in your neighborhood.
3. Check out the mission. Once you know what type of organization you'd like to help and how far you're willing to go, find a few and take a look at each of their mission statements. Although they may be supporting something similar, their lines of work may differ, so you'll need to decide exactly what about that cause you'd like to help with.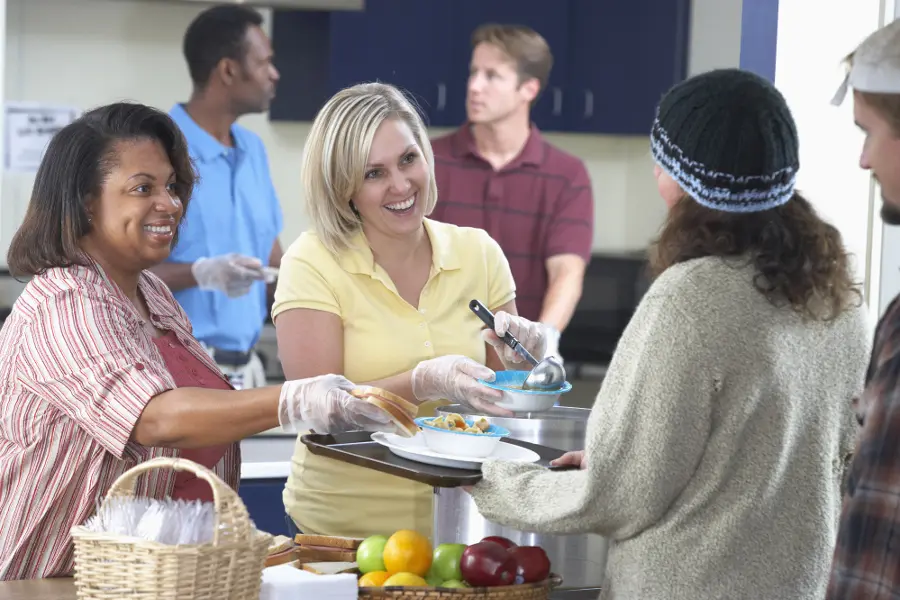 Smile Farms provides work opportunities to developmentally-disabled adults
The goal of Smile Farms is to provide meaningful work opportunities to developmentally-disabled adults. This organization helps to place these individuals in positions at local farms, urban gardens and greenhouses in their respective community, and you can help! If you're located on Long Island like we are and want to contribute to the success of this local nonprofit, learn how to host a fundraising event, form a Smile Farms club or become a Smile Farms Ambassador by clicking here. However, if you're not and would still like to aid in the efforts of those working with developmentally disabled individuals in your area, consider the next organization – the Arc.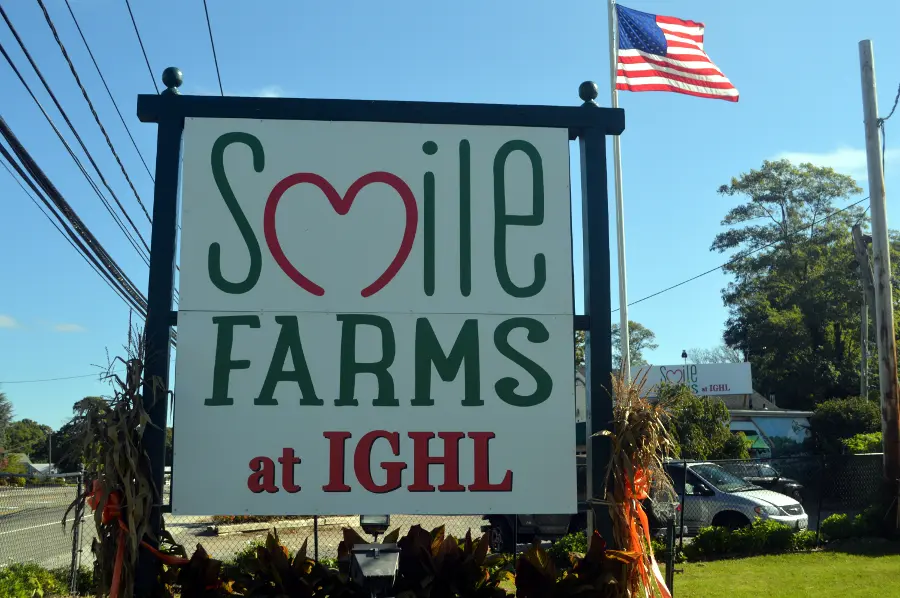 The Arc helps those with intellectual disabilities participate in their communities
Similar to Smile Farms, The Arc also works with individuals with intellectual and developmental disabilities to ensure that they are included and able to actively participate in their community. To show your support for these individuals and their families, you can become a member or make a donation! Click here to find a chapter nearest you.
Special Olympics helps individuals find strength through sports
For all of the athletes out there, team up with the Special Olympics to help individuals with intellectual disabilities find strength and success through sports. As the world's largest sports organization for athletes who are living with a disability, the Special Olympics offers 30+ Olympic-style sports for people to participate in individually or as a team to obtain the training and competition experience they're looking for. Interested in becoming a coach or want to volunteer at a sporting event near you? Click here to find a chapter in your area.
The Ronald McDonald House provides resources to children struggling with their health
The Ronald McDonald House is dedicated to providing the necessary resources to children (and their families) who are struggling with their health. By keeping kids and their families together, they work to promote healing for all. Want to volunteer and lend a helping hand? Find your local chapter and a list of volunteer opportunities here.
Children's wishes come true with the Make-A-Wish Foundation
The purpose of the Make-A-Wish foundation is to grant the wishes of those children who are diagnosed with life-threatening conditions. Did you know that in the U.S, a wish is granted every 37 minutes on average? If you want to make a child's dream come true, find your local chapter and see what volunteer opportunities they have available. For those of you in New York like us, you can be a wishgranter or speaker, or become a wish story volunteer, medical outreach volunteer, office volunteer, or wish assist phone greeter or guide.
The Boys and Girls Clubs of America makes great futures a reality
Did you know that each and every day, 11 million children leave school without a place to go? The Boys and Girls Clubs of America seek to help young children become outstanding citizens by offering a safe place to grow, programs that encourage good character development and the opportunity to develop meaningful relationships with adults. To make a difference in a child's life and help them get on the right path towards a successful future, find a local club near you or "give the gift of a great future" by participating in their holiday campaign.
Support service men and women with the Wounded Warrior Project
If you have service men and women in your family and hold our nation's warriors near and dear to your heart, this is the organization for you. With a purpose to help injured service members and raise awareness about their needs, the Wounded Warrior Project serves vets and service members who received an injury or illness on or after 9/11. To support this cause, you can volunteer your time, donate, or even host an event at a school! Last but not least, you can also participate in a popular community event – the Tough Mudder.
The Habitat for Humanity provides individuals in need with a safe place to live
Habitat for Humanity is a nonprofit Christian housing organization that works to provide individuals in need with a safe place to life. With more than 1,400 U.S affiliates and 70+ organizations on a national level, Habitat for Humanity has helped 6.8 million people since its inception in 1976. If construction is of interest to you, lend a helping hand by joining a team of builders in your area.
Support homeless animals by donating to the ASPCA
Calling all animal lovers! Animal homelessness and cruelty are major issues for our furry friends, and the ASPCA strives to be the voice for these animals and provide them with a loving home. If you have a soft spot for pets, donate some of your time this holiday season by being an advocacy volunteer, field investigations and response daily care responder, ASPCA adoption center volunteer, or even become a foster parent!
The Teresa McCormick Center educates and connects those in need
At the Teresa McCormick Center, the primary goal is to help community members find and maintain a self-sufficient environment for themselves and their family. To aid in this, they provide access to services and resources such as food, clothing and household items, and also work to help with homeowner responsibilities such as utility bills. To learn more about the center, visit its website here.