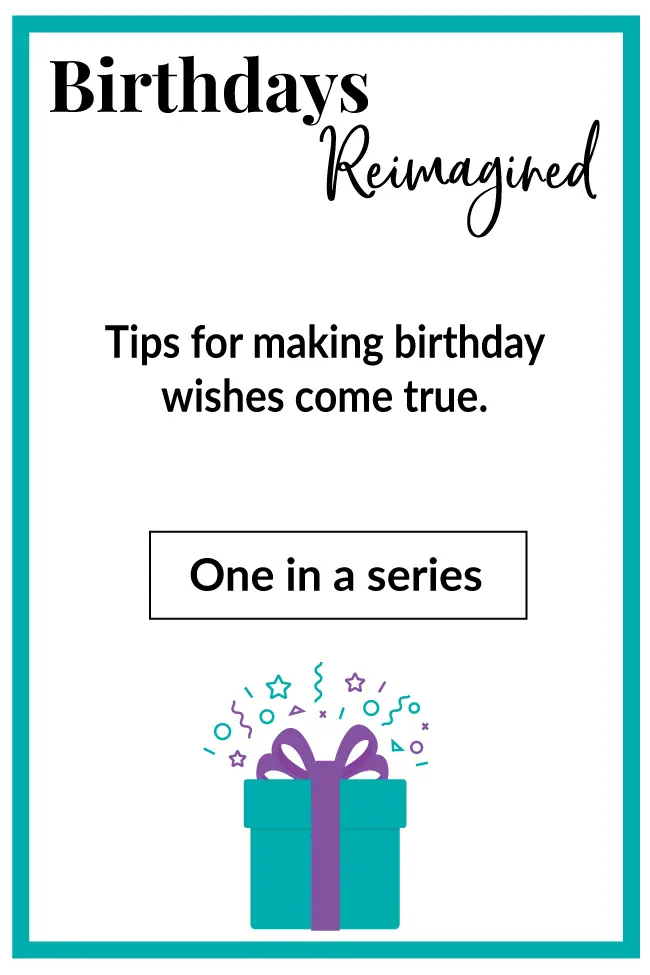 From winning gift ideas to card message suggestions, "Birthdays Reimagined" provides tips to help you make your loved one's birthday wishes come true.
When I celebrated my birthday in quarantine in April 2020 there weren't many options for virtual parties yet. Businesses were still working on catching up to the shifts toward social distancing, and with so much uncertainty surrounding the pandemic, birthdays weren't at the top of anyone's list.
This meant that my birthday consisted of picking up an ice cream cake through the drive-thru and unwrapping a couple of gifts my parents mailed to me, then watching a movie on the couch, alone. It was not what I expected, and it was a letdown. The celebratory mood was missing, and I was too worried about watching the news and transitioning to remote work to really enjoy myself.
A year later, we have learned a great deal about adapting to this new way of life. Creatives from all industries have also been busy working to bring us increased access to stimulating virtual experiences that didn't exist a year ago. This innovation has led to some exciting options for anyone currently planning a virtual birthday party.
How to make a virtual birthday memorable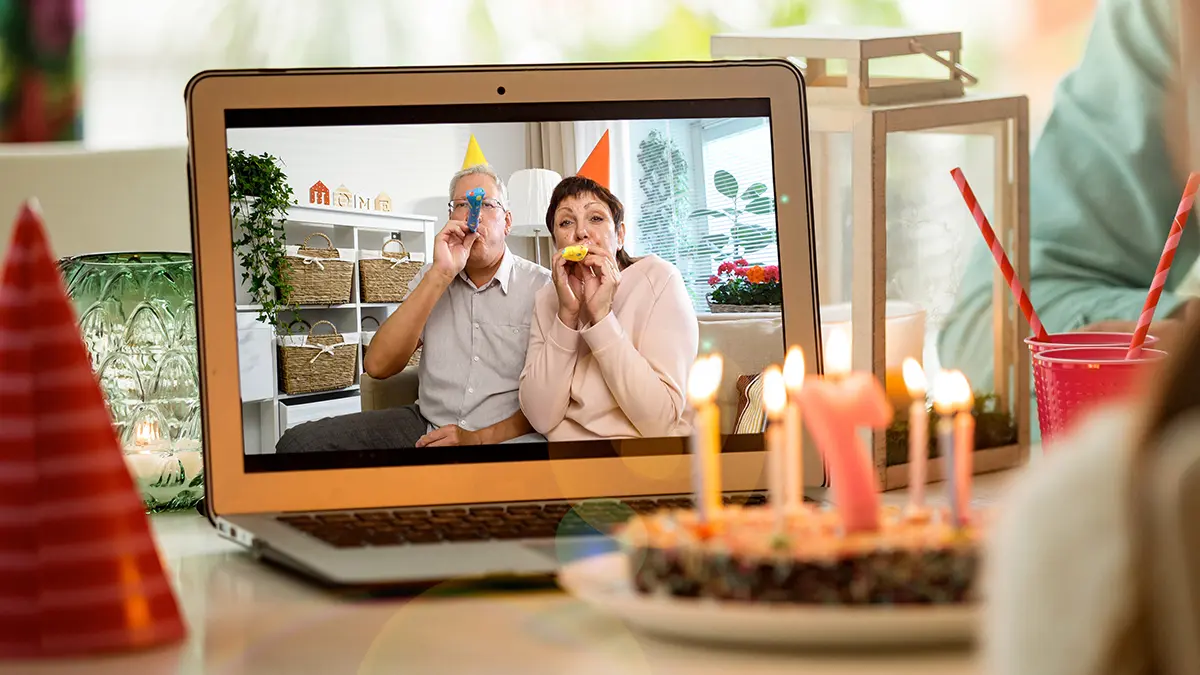 For many of us who have spent the last year in quarantine, it may feel like we have lost out on an entire year. Travel plans were canceled, and work or self-improvement may have been postponed. As our birthdays roll around, some of us may experience uncomfortable reminders of where we had hoped to be by our next birthday, and where we are instead. This might be especially true for those celebrating milestone birthdays in quarantine when they had planned to be traveling or surrounded by family and friends.
Rather than trying to plan a virtual version of a traditional birthday party, why not try for a whole new experience this year? With some of the unique ideas we have in store, your virtual birthday celebration will certainly be one to remember!
Input from the experts
It's no secret that many small businesses felt the brunt of the changes resulting from the pandemic. Event planner Dayton Bennett, who owns Dabadooya and Company, had to come up with a new kind of plan when the virus began to spread last year. "Being a service-based business that thrives on large gatherings, our typical business came to a screeching halt," he says.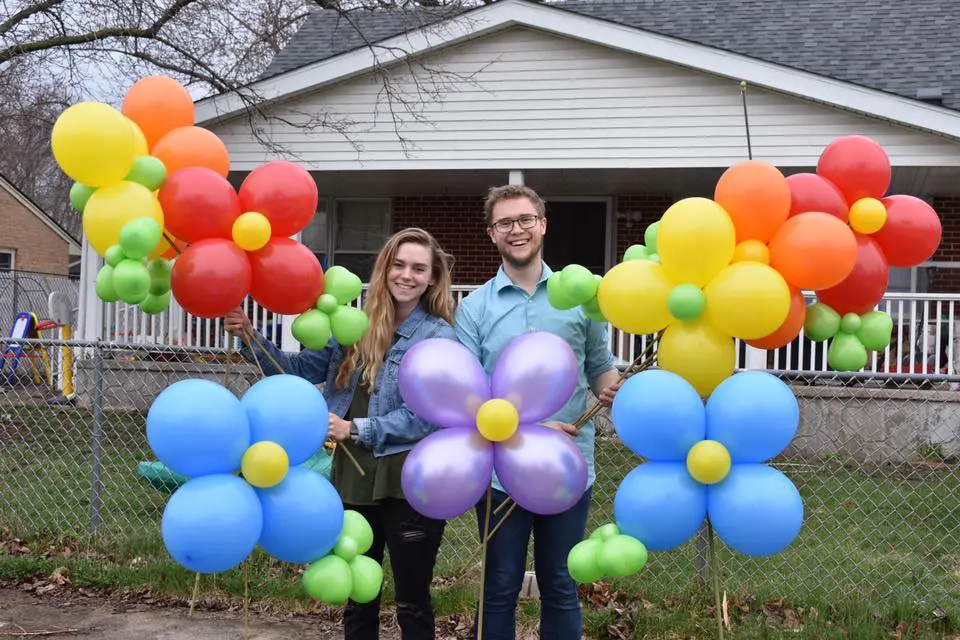 Putting his creative mind to the task, Dayton led his team into a challenging transition. "We provide services at birthday parties, community events, weddings, and other gatherings," he says. "Since those events have been few and far between, we switched to contactless delivery of balloon décor. This switch has been huge for us but has been an absolute blast, allowing us to spread joy in a time when everyone felt isolated." From 4 a.m. balloon deliveries to setting up drive-by party parades, the Dabadooya and Company team has taken on the challenges that COVID-19 presented and have found a way to thrive.
Top tips for planning a birthday celebration during the pandemic
When it comes to planning a celebration during the pandemic, Dayton has some tips that will help guarantee that the party goes off without a hitch.
Hype it up. It's not going to look like normal, but that doesn't have to be a bad thing. Talking it over with your children ahead of time and helping to set expectations can be a huge help.
Plan ahead. Organize services in advance. Many event planning companies and services have been busy with many people hosting at-home celebrations, and having flowers, balloons, or sweet treats delivered requires some strategy!
Don't give up. We often set unrealistic expectations for ourselves, and then take on the guilt if things don't work out perfectly. This past year has been full of unknowns, and 99% of the time, it's more important that you put the effort in to make it happen, even if there were hiccups along the way.
Virtual party ideas for an unforgettable celebration
Ready to put some of those expert tips to work? Time to plan a party!
Children's and teens' virtual party ideas
Virtual concert
Buy tickets to a virtual concert by one of your kids' favorite artists. Spend the day hyping them up by listening to that artists' music, cooking some appetizers, and surprise them with signed merch.
Virtual sleepover
There are so many fun ways to host a remote sleepover. Help your kids set up a fort in the living room and use your TV to set up a Netflix party (where multiple people can watch a movie together). Invite your kiddo's friends to play games over Zoom. Make plenty of snack foods and let the birthday girl or boy stay up way past their bedtime! If local, deliver little "sleepover" baskets of popcorn, candy, and other sleepover essentials to your kid's friends to help them celebrate on-screen.
Child-led celebration
The pandemic has been hard on most kids, who (depending on their age) may not fully understand the reasoning behind social distancing and quarantine. Allow the birthday kid to pick the food, the presents, the type of celebration – anything goes! Video-game party with their friends on Fortnite? Virtual Netflix PJ party with the cousins? Ice cream for breakfast? Why not? It's their day!
Virtual party ideas for adults
Virtual game room crawl
Plenty of experiences that you may have done in-person as a group are now available online. Ever wanted to try an escape room? You still can — consider planning a virtual escape room crawl with friends!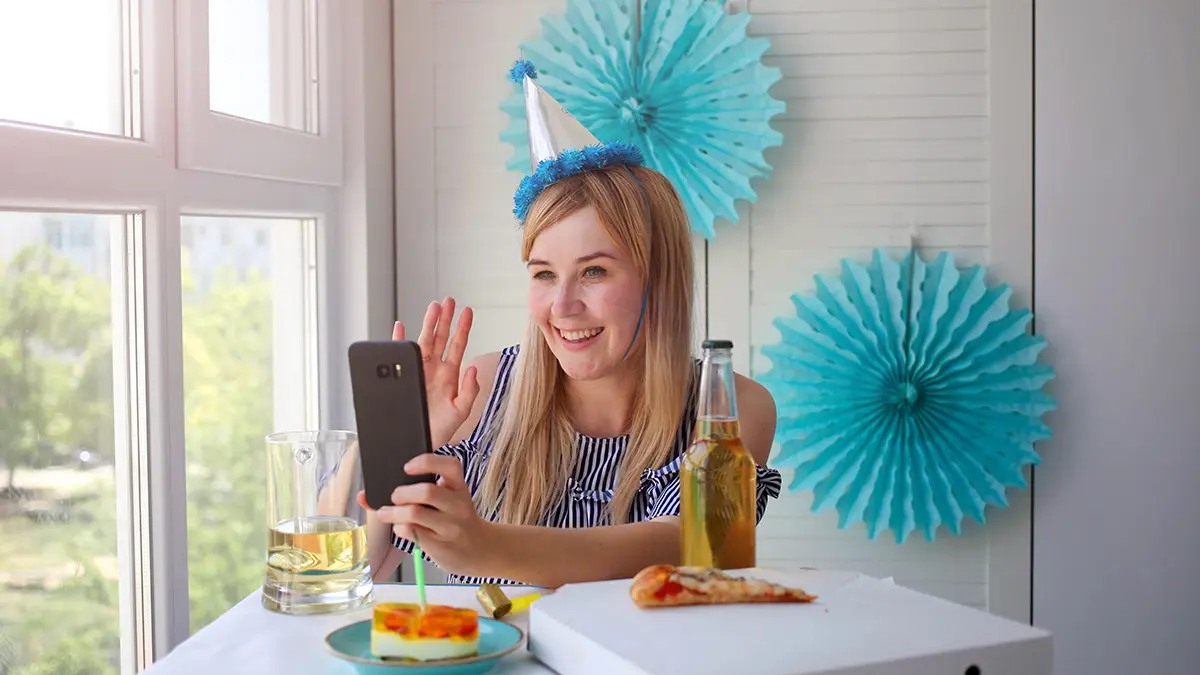 Many escape rooms now offer online adventures where you are given all the clues and have an hour to solve the puzzle. Pick two or three themed rooms to try over a long weekend, or in one day marathon-style!
Virtual paint-and-sip
Some places are delivering wine and painting supplies (wine and sip kits) to locals, other people might need to get creative and order the supplies themselves. Pick what painting you want to attempt, pull out your brushes, uncork the wine, and see which of your friends has the most artistic talent.
Virtual game night and drink tasting
This one will require a bit of planning, but it will be so worth it!
Part one: Virtual potluck. Everyone contributes one type of food or drink (such as a favorite craft beer or appetizer) to a list. If you are local, you can do a porch drop-off of your item to each of your friend's houses. If not, you can all go to your local grocery stores and find the items. The goal is that everyone ends up with the same few drinks or foods to "share" virtually!
Part two: Virtual game time. Use the Houseparty program to play on-screen games together, remotely. Houseparty keeps track of your score and allows you to team up with other participants. With tons of options like Uno and Cards Against Humanity, there's something for everyone!
Not feeling the game night? Try Zoom karaoke instead!
Treat yourself
That hobby you've been wanting to try? That book that caught your eye last week? The Frappuccino you just saw a commercial for and are now craving? It's your birthday — treat yourself! This year has been one for the books (not in the best of ways), and though our intentions of eating better, spending our time more responsibly, or getting fit this year are all great goals to have, it's okay to cheat this year.