Every year Pantone comes out with their "color of the year," but this year they changed things up! For the first time ever, 2016 has two colors of the year: "Rose Quartz" in the pink color family and "Serenity" in the blue color family. These soft shades of pink and blue were selected based on trends in fashion and culture.
According to the Pantone website, these colors symbolize the gender blur in fashion and culture. In addition to the contemporary meaning of these colors, the balance of a warm rose and a cool tranquil blue symbolizes order and peace.
In honor of the "colors of the year," we chose some of our favorite floral arrangements that remind us of Rose Quartz and Serenity. Check out some of our floral arrangements that best highlight these lovely colors of 2016!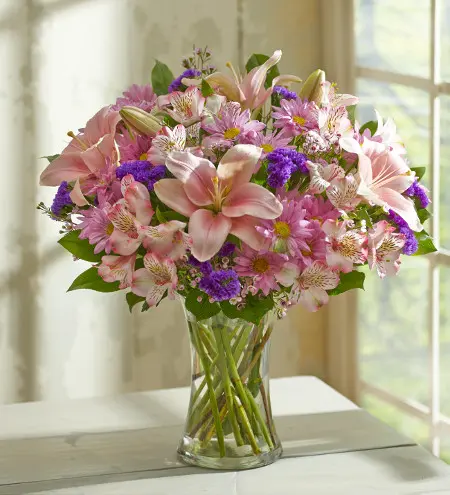 Floral Treasures Bouquet
This Local Artisan floral arrangement (designed by talented local florists) is a perfect mix of both Rose Quartz and Serenity, featuring soft pinks and purples in lilies, daisies, alstroemeria, and more.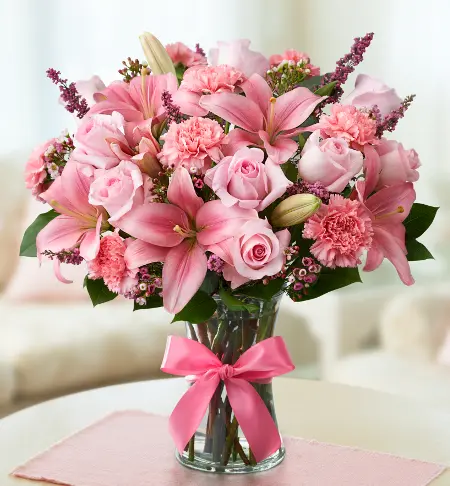 Expressions of Pink
This arrangement is all about the "Rose Quartz," from lilies to roses to carnations, and more importantly even features rose quartz colored roses.
Lavender Dreams
These pink and purple flowers stand out in their purple vase and feature many different shades that may remind one of Rose Quartz & Serenity.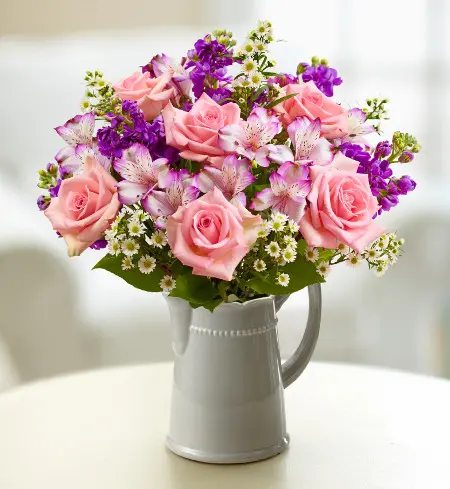 Make Her Day Bouquet
The mixture of the Pantone colors are a perfect example of the lovely shades in this "Lavender Dreams" bouquet, featuring lighter pink roses with varying shades of purple (similar to Serenity) in a neutral grey ceramic pitcher.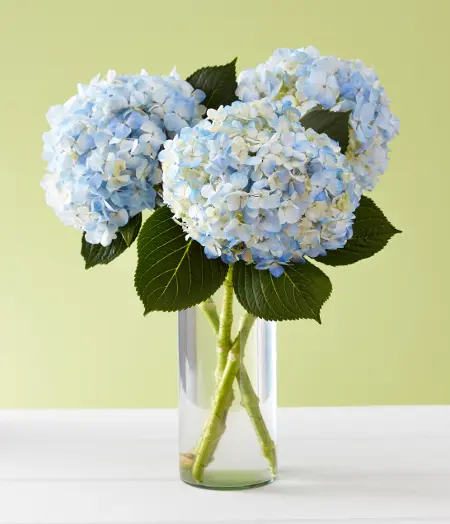 Blue Beauty Hydrangea
Finding flowers in blue are few and far between which is why blue hydrangeas are such a popular flower. Particularly lovely for weddings, these hydrangeas are similar to the "Serenity" Pantone color in a calming baby blue.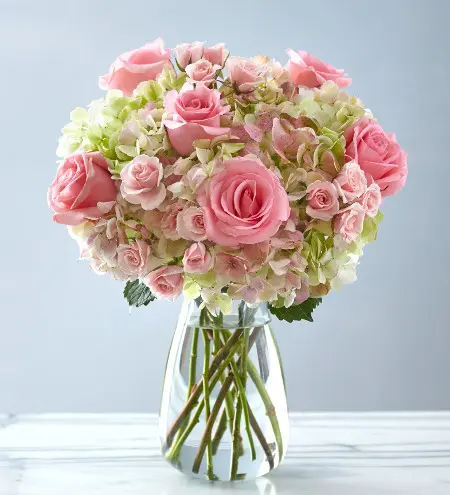 Premium Hand-tied Rose and Hydrangea Bouquet
This gorgeous hydrangea and rose arrangement embodies the light shades of pink in "Rose Quartz."