Although it's where most of us probably look, our gardens aren't the only place where we can view some of the spring and summer's best blooms – there are festivals and events for that too. Tulip festivals in particular, which are held not only in the U.S but also around the world, provide visitors with the opportunity to see some of the greatest varieties of this popular spring flower. Below, we've listed five of the best festivals right here in the U.S for you to consider attending this year: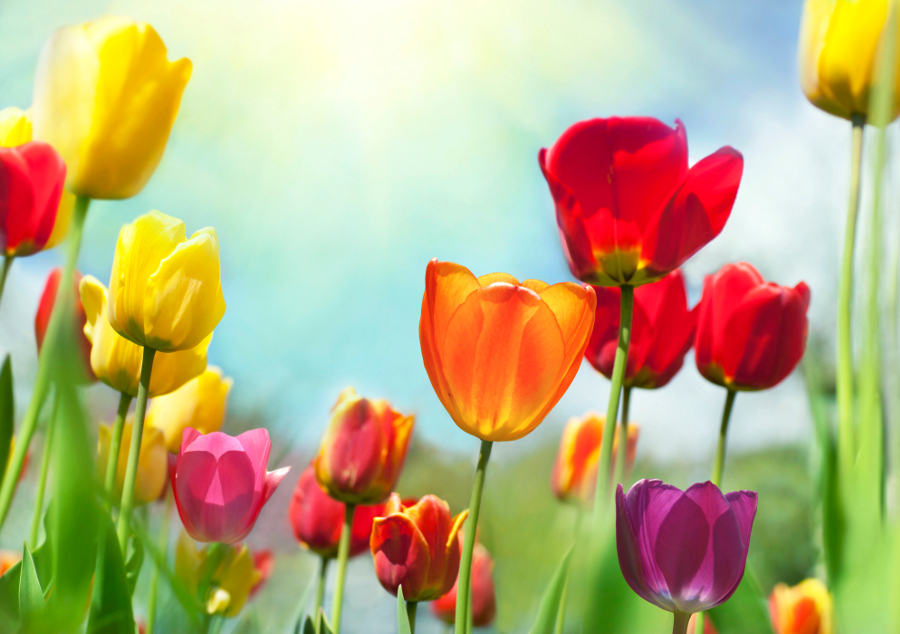 Skagit Valley Tulip Festival
Held from April 1-30 this year, the Skagit Valley Tulip Festival is an excellent choice for those located in the Northwest – this festival is held in Washington state, just about 60 miles north of Seattle. Here, visitors have the opportunity to visit several tulip fields throughout the Skagit Valley (it was primarily designed as a driving tour), and you don't have to worry about seeing the same thing year after year as the fields differ annually due to crop rotation. For more information, click here.
Tulip Time Festival
Located in Holland, Michigan, guests can view some of the state's most beautiful tulips and participate in events, parades and more! Held from May 7-14 in 2016, you also won't want to miss the Dutch dancing performances – did you know that most tulip festivals are held in cities that have a Dutch heritage and background? For an event lineup and more information about where to see the tulips, please click here.
Wooden Shoe Tulip Fest
The Wooden Shoe Tulip Fest is a tulip festival in Woodburn, Oregon that will last from March 25-May 1. Open daily from 9 am – 6 pm, guests will have the chance to walk through 40 acres of land filled with beautiful tulips (and don't forget about the mountainous views!). Family fun is also a part of this highly anticipated event – there's wine tasting, cow trains, a tour train and so much more. Click here to learn about the fields and daily and weekend activities.
Tulip Festival at Thanksgiving Point
The Thanksgiving Point Tulip Festival, an annual tulip festival in Utah, offers attendees the chance to view 250,000 tulips in the 55-acre Thanksgiving Point Gardens. Scheduled to be held from April 15-May 7 in 2016, on Fridays and Saturdays guests will also enjoy music, vendors and of course, great food. More information available here.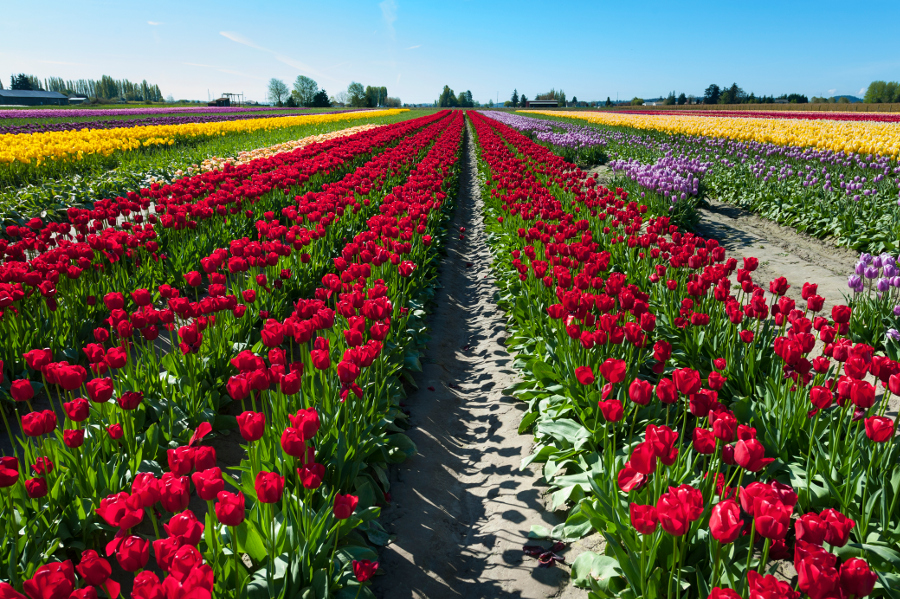 Albany Tulip Festival
For those on the east coast like us, the Albany Tulip Festival is definitely worth checking out. This year's festival will be held on Mother's Day weekend (May 7th and 8th) and it's FREE! However, special events and traditions will start earlier in the week, including the Scrubbing of State Street on Friday – a Dutch ceremony that has been celebrated since the festival's start. To learn more, click here.
Orange City Tulip Festival
Beginning in 1936 as just a small celebration of this Iowa city's Dutch heritage, the Tulip Festival has grown to be an annual event held on the third weekend of May each year! In addition to viewing some of the most beautiful tulips the city has to offer, festival attendees will also enjoy music, dancing, parades, food, a carnival and more. To learn more about the Orange City Tulip Festival for 2016, click here.
Tulip Time
Held in Topeka, Kansas, this Tulip Time Festival has been named a Top 100 Event for Groups for 2016 by the American Bus Association! At this event, guests will be surrounded by over 100,000 blooming tulips and daffodils in some of the area's most beautiful destinations, including Lake Shawnee and Old Prairie Town. For this year's festival dates and additional information, please click here.
Tulipmania
From February 13-21, Tulipmania will take over the west coast at PIER 39 in San Francisco! Here, guests have the opportunity to take themselves on a self-guided tour through more than 39,000 tulips and garden fan favorites, or, they can participate in a FREE guided tour – guided tours begin at 10 am and depart from the PIER 39 Entrance Plaza. For more details, click here.
Are you ready to welcome spring? If you're looking for ways to get outdoors as the weather breaks, we hope you'll visit one of these awesome tulip festivals. And if you do, be sure to let us know what part was your favorite!