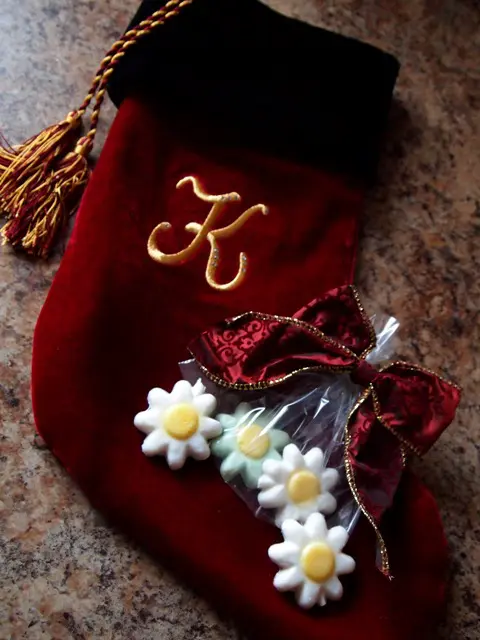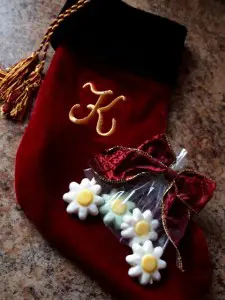 The Christmas tree is decorated and packed to the gills with presents, but what about those empty stockings hanging over the fireplace? If you're in need of a fast and easy DIY stocking stuffer idea, make your own miniature flower soaps! They're perfect for everyone on your gift list, young and old alike. And don't fret; you don't have to spend hours at the art supply store or tear a hole in your wallet for this project. Everything you need to create these fragrant little trinkets is already in your house. Plus, when you're working with soap, cleanup is painless: Just rinse your tools off with some water and you're finished! Here's how it's done:
Materials Needed for DIY Flower Soap
Three bars of soap (in a variety of colors)
Kitchen knife
Spoon
Microwave-safe bowl
Flower-shaped candy molds
Sandwichbags
Scissors
Festive gift bow
How to Make DIY Flower Soap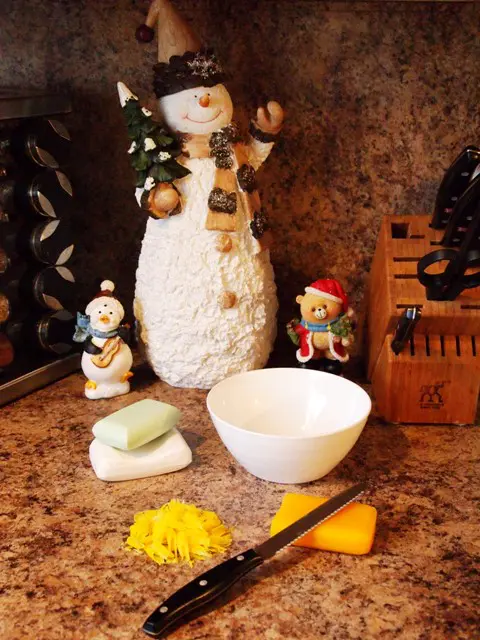 With a kitchen knife, carefully shave a bar of soap into small strips and drop the shavings into a microwave-safe bowl. Use as much soap as you like, depending on how large your candy molds are and how many flowers you want to create.
Add a few drops of water into the bowl, and microwave the bowl on high for 10-second intervals, stirring the soap in between with a spoon. Heat the soap until it attains a soft, waxy consistency.
Once the soap is moldable, press it into the flower-shaped candy mold. Place the mold into your freezer until it solidifies.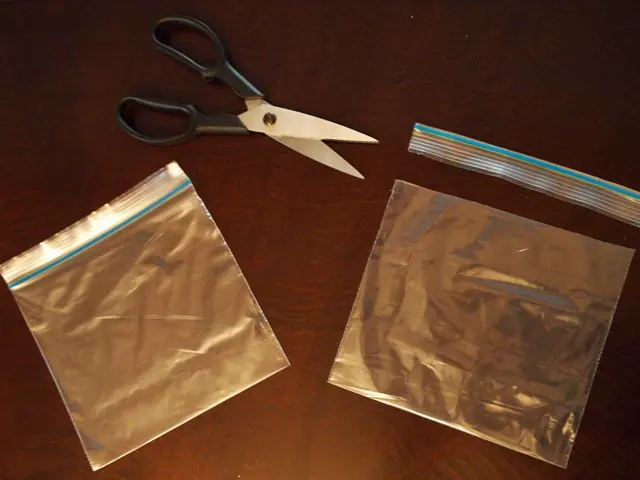 Using scissors, cut off the "zipper" of a plastic sandwich bag so that only the clear part of the bag remains. Repeat this step for each stocking stuffer you'd like to make.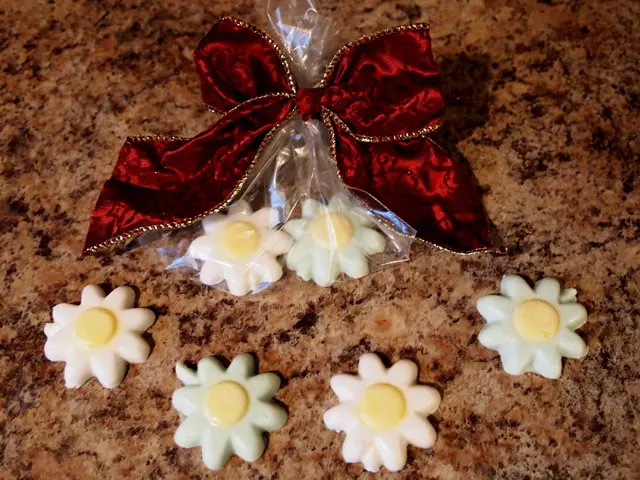 Once the soap hardens, carefully take it out of the mold. Place two or three soaps into the plastic bag and tie the top of the bag with a festive bow.
Pop one bag into each of your family members' stockings, and get ready for a fresh and squeaky-clean holiday!
Have your own DIY stocking stuffer ideas? Tell us what kind of petite gifts you'll be showering your family with on Christmas day!