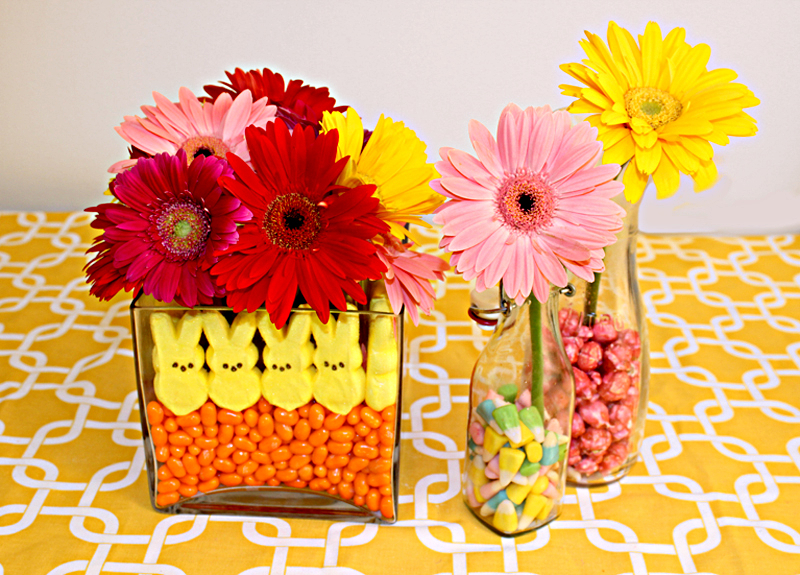 Once April hits, stores everywhere get a pastel-packed makeover, with their aisles overflowing with vibrant Easter candy and treats. This year, incorporate those festive sweets into your décor with the help of stunning seasonal flowers!
We took some of our favorite Easter sweets and used them to create wow-worthy Easter centerpieces in under 5 minutes! Add some dimension to your décor by grabbing glass jars and bottles of varying shapes and sizes and filling them with colored candy and a flower or two. Bundle in groups or spread throughout the room for a sweet yet subtle festive touch.
If you're looking for Easter ideas that you can do as a family, look no further! This easy DIY Easter centerpiece idea is so easy to recreate, the most difficult part will be keeping the kids from eating the ingredients.

Supplies for DIY Easter Centerpiece: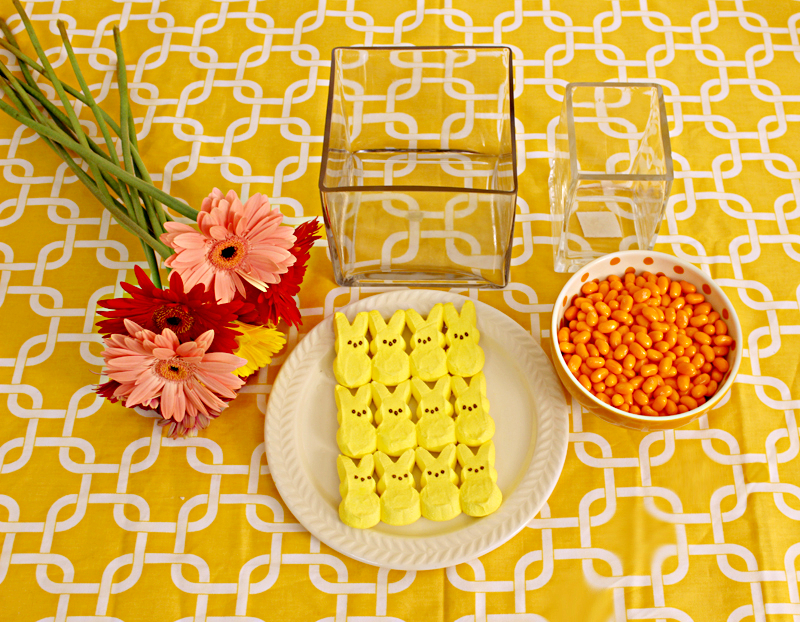 2 glass vases in similar shapes; 1 small 1 large
Jelly Beans
Marshmallow bunnies
Flowers (we used stunning Gerbera daisies)
Directions for DIY Easter Centerpiece with Easter Candy
Grab two vases that are similar in shape. Fill the smaller one with flower food and luke-warm water and set inside the larger one.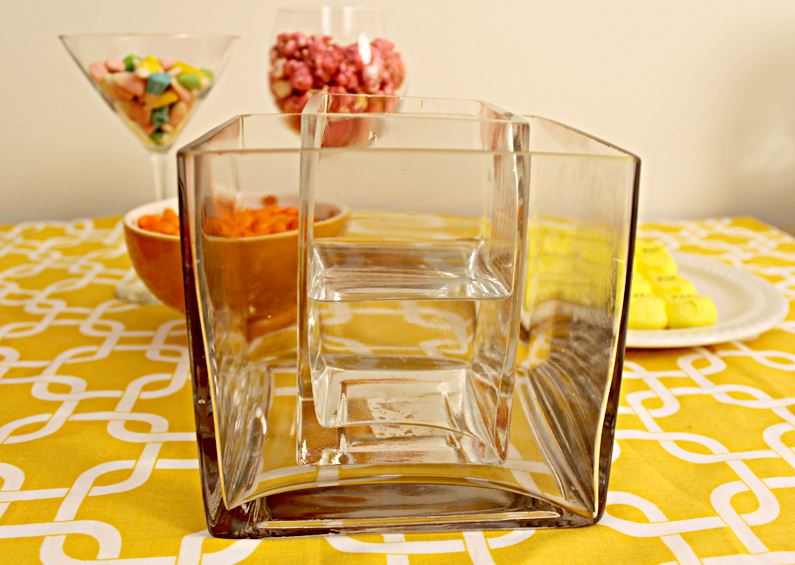 Slowly pour the jellybeans into the larger vase. You may want to cover the smaller water-filled vase with your hand to keep the jellybeans from falling in. Once your jellybeans are evenly distributed, place your marshmallow bunnies on top.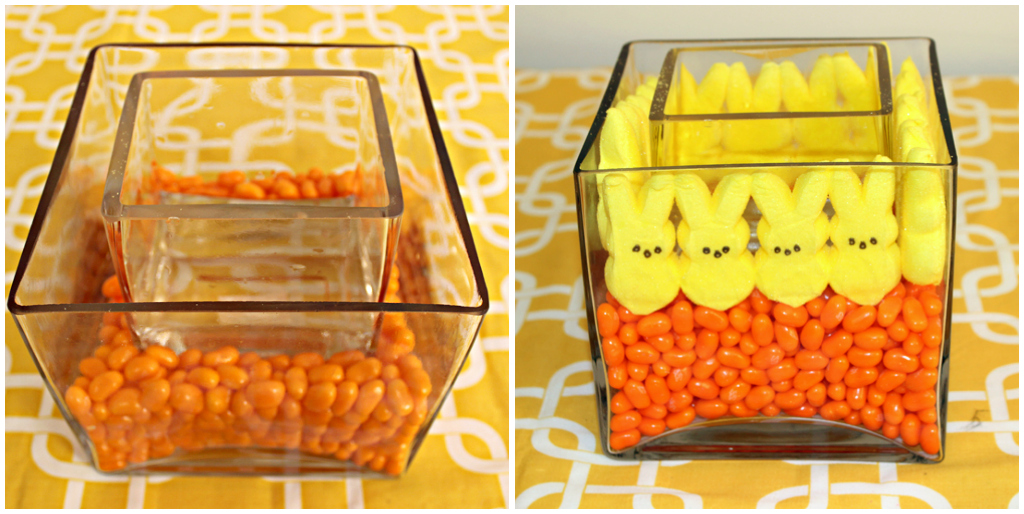 Once you are satisfied with how your Easter candy filled vase looks, it's time to add the flowers! Trim your flower stem to an appropriate length, so the flowers just barely peek over the smaller vase. When they are trimmed to the ideal size, simply arrange them in the smaller vase, and your Easter centerpiece is ready to wow!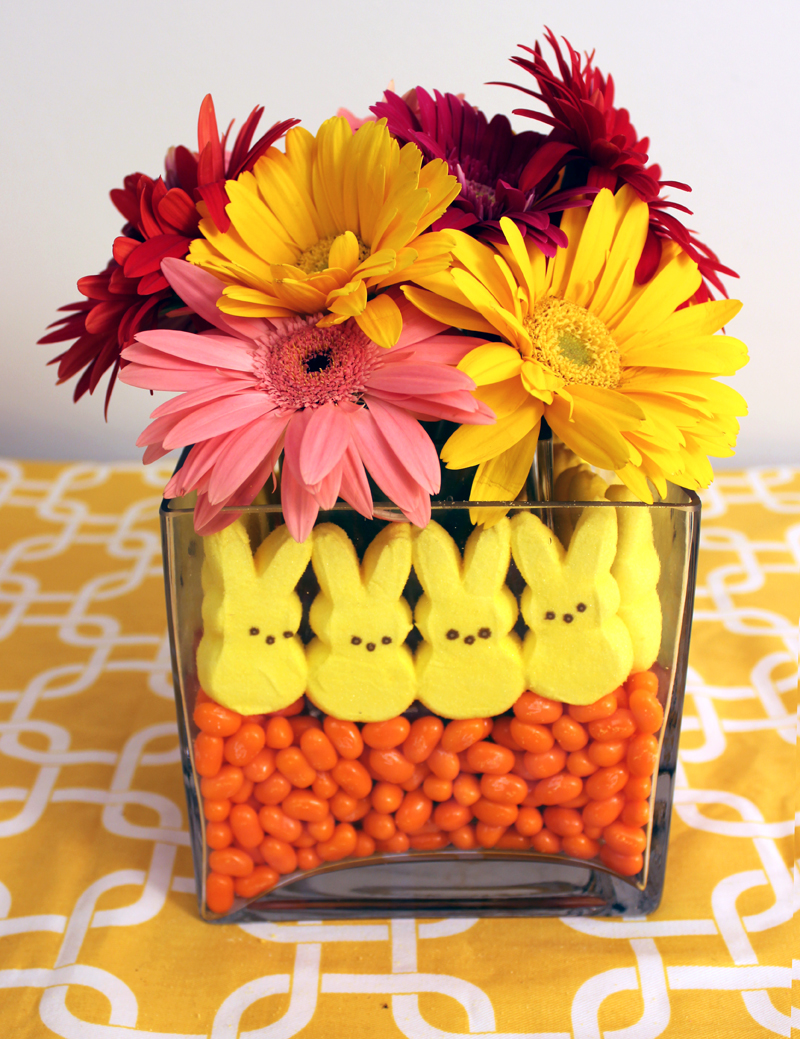 Tips for Decorating with Daisies:
While both beautiful, daisies and Gerbera daisies are vastly different in form. While most common daisies have a regular, wood-like stem, gerbera daisies have a hollow stem. Gerbera stems need to be cut quite often to keep them at their prime, and do significantly better in water than floral foam, as the foam tends to clog up the stem.
Fun fact:
One of the most popular varieties of daisy is the Margareta daisy; hence the Spanish word for daisy is Margareta!