Flowers may usually be associated with spring, you'll find that they are just as – maybe even more so – stunning alongside a backdrop of freshly fallen snow. Take inspiration from your favorite flowers for your next holiday party with these ideas.
Floral Invitations
Start the floral fun right from the get go with a festive floral-inspired holiday invitation, like this Vintage Holiday Wreath Design from Celebrations.com. If you're planning your party on the later side, you'll love the collection of digital holiday invitations which can be sent quickly, easily, and yes – last minute!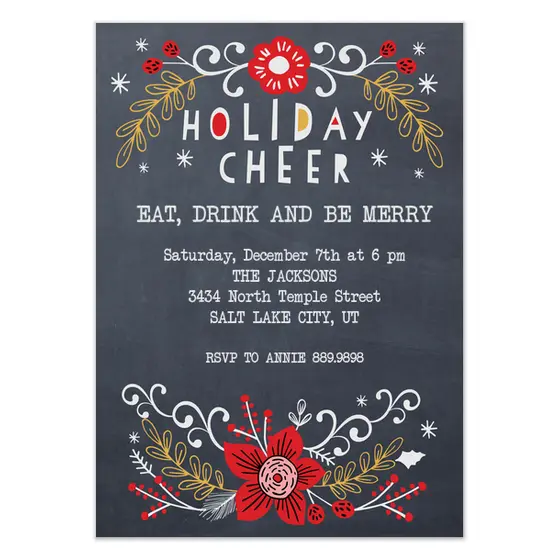 Décor In Bloom
Decorating with Flowers
Use seasonal icons such as candy canes or ornaments to add a festive touch to any bouquet of holiday flowers for a simple and sweet-scented decoration!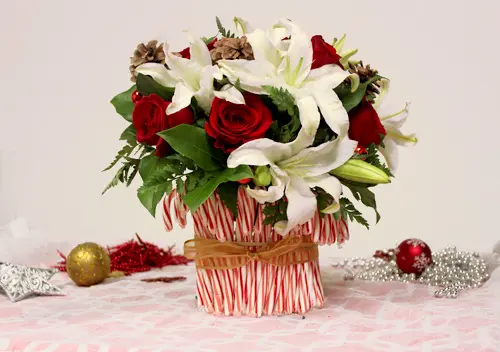 Alternatively, you can turn one large flower arrangement into smaller decorations with a few simple steps! All you need are several smaller vases or vessels, we have you covered with this DIY upcycled vase idea which makes use of empty glass bottle you may have laying around – just use spray paint and glitter!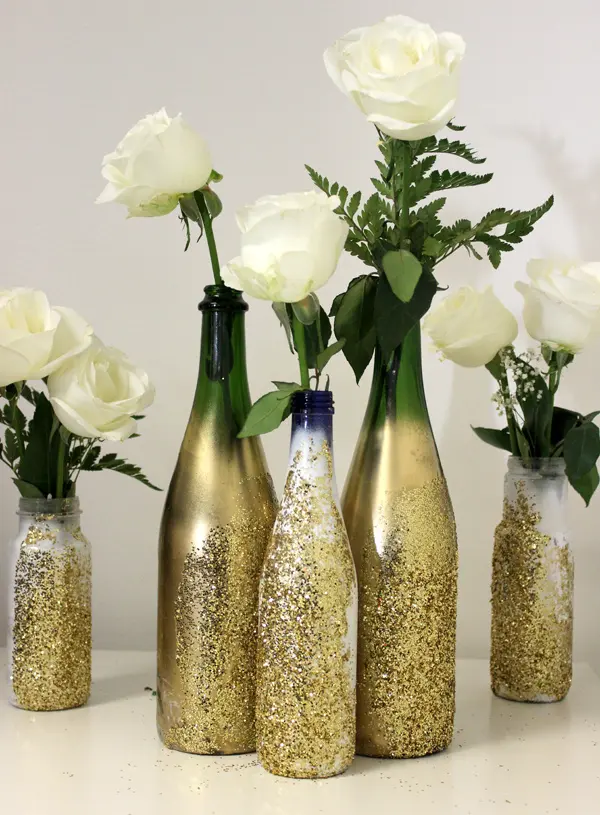 Pretty Poinsettia Place cards
Take inspiration from the quintessential holiday flower and craft up your own DIY paper poinsettias with our tutorial and free printables. Write your guests' names on them or attach to a name tag to turn these beauties into simple DIY place cards!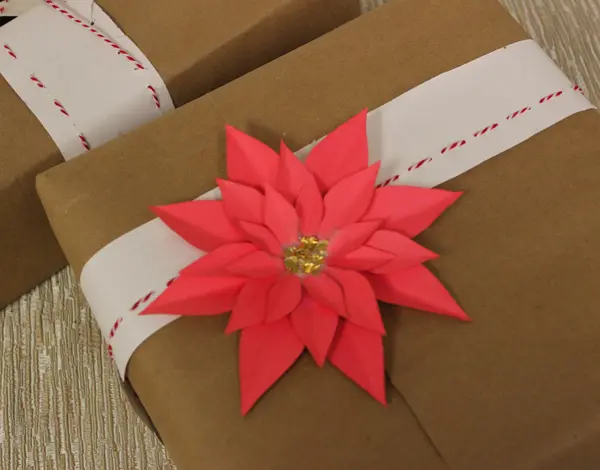 Surprise Them With Floral Snacks + Sips
Surprise! That's a hibiscus flower subtly floating at the bottom of your glass! Decorate with flowers in unexpected ways on your menu –whether it be with icing flowers or candied rose petals. Get the how-to for this Champagne Hibiscus Cocktail from Celebrations.com.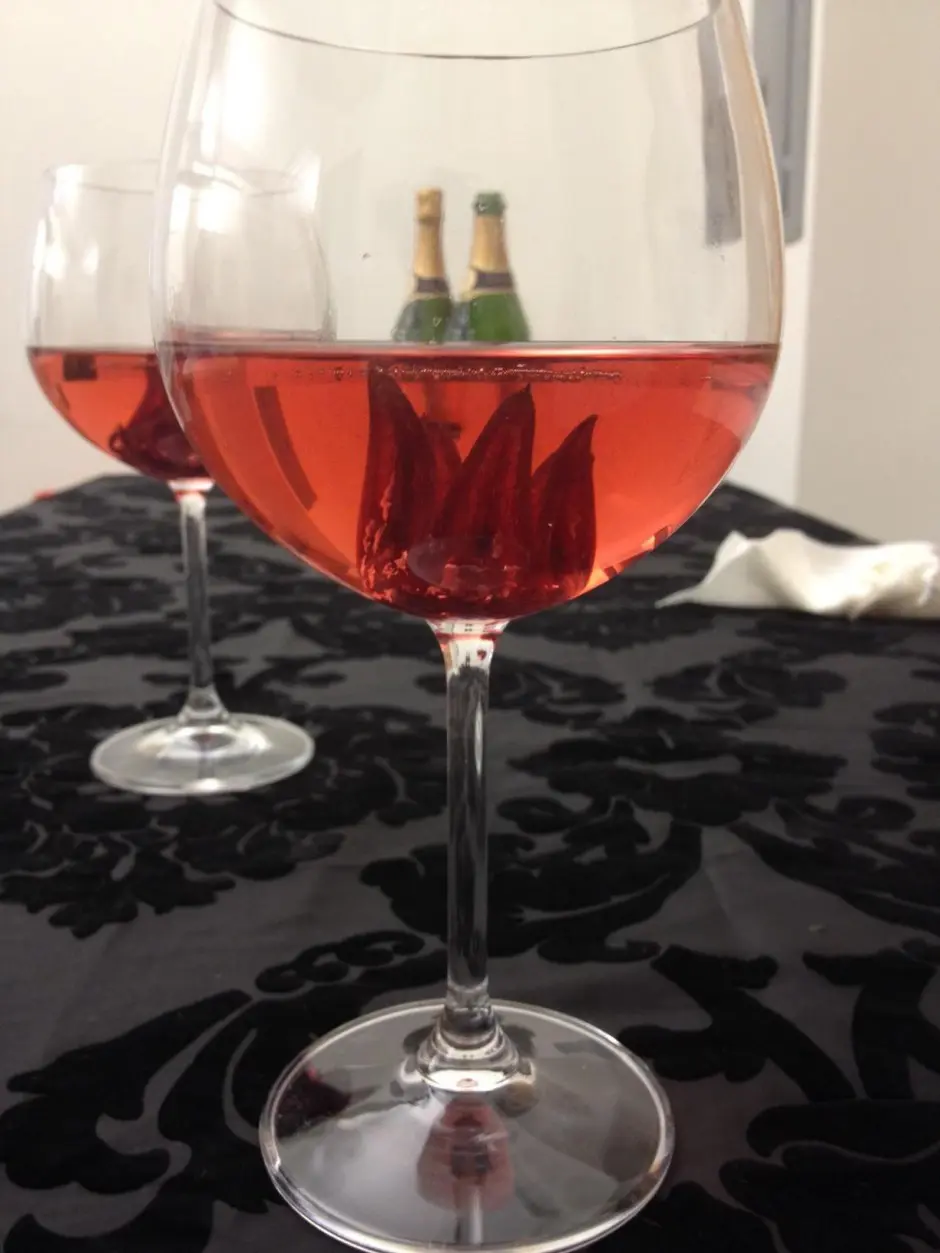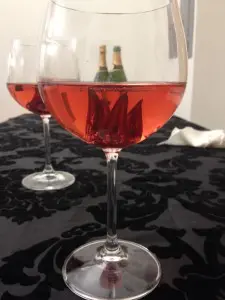 Floral Party Favors
The best way to have your event be remembered as the party of the season is by sending guests home with a wow-worthy party favor they'll love showing off, like this creative DIY flower soap! Wrap these in festive cellophane bags and top with ribbon and a bow to put the final touch on your floral inspired holiday party.