It's the most wonderful time of the year…isn't it? But in reality, all that running and shopping and wrapping and cooking can wear you down. We want you to enjoy this season and we've put together nine great ways to not only survive—but thrive—this holiday season!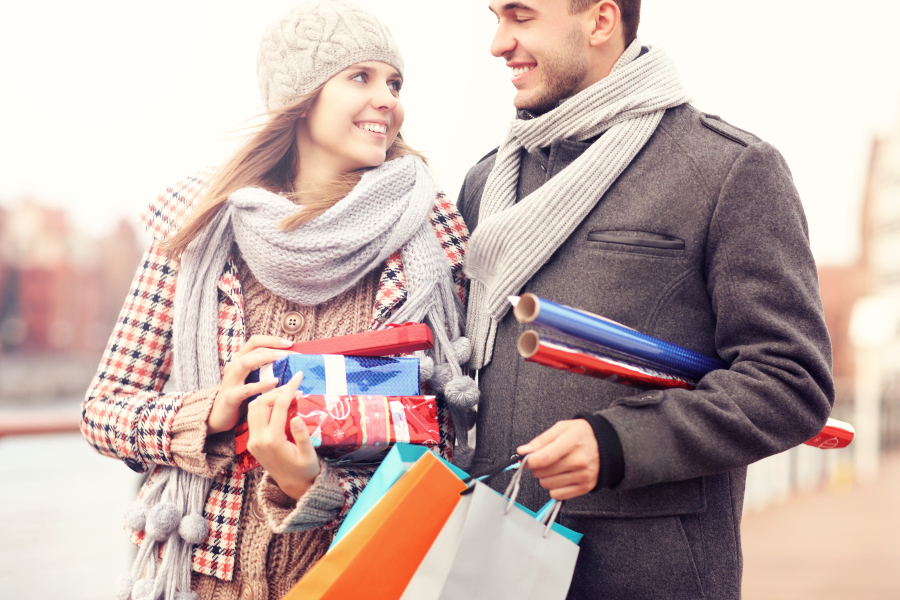 Don't miss out. Buy your holiday gifts early and score big savings. You'll have the satisfaction of extra cash in your pocket AND you won't be panicked beyond belief if that big storm hits and you just can't get to the mall.
Go online to save time. Shopping online is perhaps the most pain-free way to get all of your holiday shopping done, on time—every time! Check out our Holiday Gift Guide for the perfect gift for everyone on your list with just a point and a click. You'll make Santa green with envy.
Ditto for cards. Sending Holiday Greetings is easy in the age of the internet. Just choose your favorite online card store, download your family photo into a holiday card template and within days, you'll have your card. If you're really pressed for time and you don't mind spending a little bit more, some companies even stamp them and send them for you!
Bag it. Buy gift bags and tissue paper in a number of sizes and colors so you always have them on hand. That way, you won't be bleary-eyed from all that wrapping—and your gifts will still look pretty.
That's a Wrap. Buy gift-wrap on sale and keep extra on hand, for those oversized gifts that absolutely, positively have to be wrapped.
Make a new plan, Stan. If you have to mail gifts or buy stamps, don't head over to the Post Office at 12:00 pm. Go early—or late—when the crowds are at their thinnest. Or, for all you early birds and night owls, find a Post Office that's open 24 hours a day.
Can the cookies. Do you spend your entire holiday season baking cookies and shipping them to friends? Free up some time by ordering your cookies online. Your friends will still be delighted, and you'll be a little bit less crazed. Our favorites are the buttercream frosted cookies from Cheryls!
Take-Out Is Your Friend. Can't remember the last time you mingled with guests because you've spent the last 10 years cooking the perfect turkey? Find a caterer that's got a special holiday menu, and get ready to join in on the fun.
Set Yourself Free. Promise yourself that your relatives won't drive you crazy this year. Remember, every person is wonderful deep down inside. It just takes a little bit more digging with some folks! See the beauty in that person you really do love…because that's what the holidays are really all about.