Although Mom would love it if her children lived next door, sometimes the family disperses throughout the world, meeting only for holidays and special occasions. Even if you're not physically close, you can still plan a thoughtful celebration for Mom on Mother's Day. Here are some creative Mother's Day ideas to make the day extra special – whether you're ten miles away or ten thousand.
Send an eCard
If you can't be with Mom on Mother's Day, smother her with love on all fronts – Mother's Day flowers delivered to her doorstep, a loving happy Mother's Day phone call, and a sweet card sent to her email. Celebrations.com has an extensive selection of creative and sweet Mother's Day eCards so you can choose the perfect one to fit Mom's personality.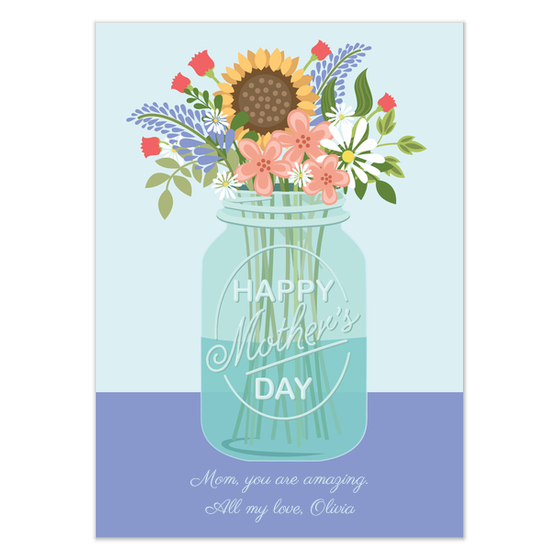 Set up a Virtual Dessert Date
You may not be able to whisk Mom away to her favorite brunch spot for a Mother's Day meal, but you can still have a wonderful sweet treat together thanks to the power of the internet. Set up a time when you will both be available and video chat each other so you can eat together while separate. To take the dining experience to the next level, surprise her with a dessert-ready mother's day gift basket , filled with her favorite treats so she can simply open and indulge!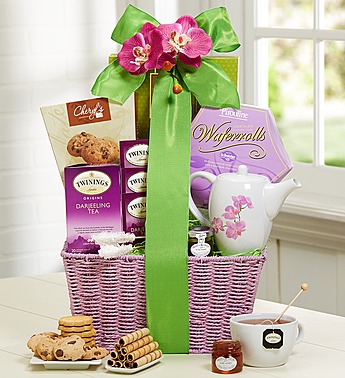 Plan Her Day
You may not be there physically to celebrate, but you can still arrange a relaxing and fun adventure for Mom with a few simple phone calls.
Step 1: Plan the Activities
Plan a fun-filled itinerary for Mom to enjoy on her special day. This can include a trip to the movies, a massage at the local spa, or even a shopping excursion (your treat) at her favorite department store. Cater the day to your Mom's interests so she can unwind and enjoy.
Step 2: Reserve the Restaurant
Every adventure needs a lunch break to refuel, so make reservations at Mom's favorite restaurant. If Dad can join, great, if not, see if the restaurant can set up a monitor so you can have lunch together via video chat.
Step 3: Hire Transportation
Enlist the help of a neighbor or hire a professional transportation service to drive Mom around for the day. Provide them with a full itinerary of activities so all Mom needs to do is hop in and enjoy the enjoyment-packed day you have planned for her.
Surprise Her with a Month Full of Love
Make it a month-long celebration with a gift that keeps on giving like our Kind Notes® for Mom gift. This Mother's Day idea is filled with 31 days worth of sweet messages so she can start her days off with a heartwarming message from her dearest child.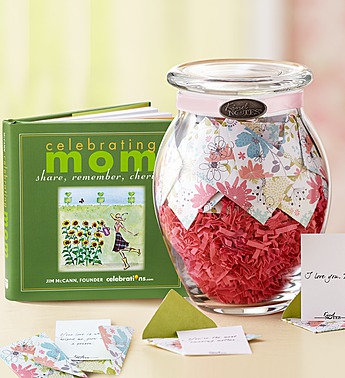 Relive the Memories
Gather old photos and create a scrapbook of memories for mom to relive. This Mother's Day idea can be both virtual and physical – create a physical scrapbook to arrive at Mom's doorstep and a virtual slideshow for Mom to show off on social media.