It's no secret that long distance relationships are rough – from the lack of physical contact to the differences in time zones, and maintaining that spark you once had in the beginning now takes patience and hard work. Once Valentine's Day comes along, watching all those happy couples walking hand in hand, may make the distance seem even longer, but don't fret! With some creativity and planning, you can make sure that this Valentine's Day is just as memorable and romantic, even if you and your special someone are stuck in different area codes or countries.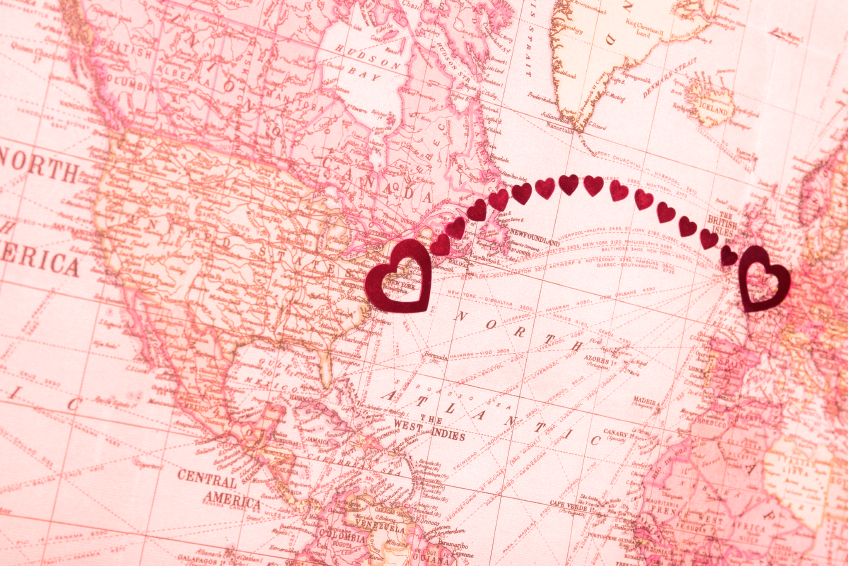 Here are some fun ideas for celebrating Valentine's Day with your long distance sweetie. And remember, a stunning bouquet with a personal message will always make the day memorable!

Set the date. Set the time. Don't be late!
Before you plan anything, find out your Valentine's schedule! If you are on different time zones, you absolutely must pick a time for you to start your festivities. Most of all, don't be late – show them they are your number one priority.
Have a Skype Supper
Skip the reservations at the fancy restaurant and have a romantic dinner at home, just the two of you (and your computer)! Order the same cuisine and eat together as you enjoy a video conversation with the one you love most. You can even set up a romantic table spread with candles and flowers to make it feel more tangible – and don't forget dessert!
Create a Video Montage
Since you can't physically spend time with your sweetie, celebrate the memories you've created together in the past by presenting them with a video montage! Spend the rest of the evening swapping stories and dreams as you plan your next memories together.
Set up a Scavenger Hunt
Slip clues around your partner's home or town for a fun Valentine's Day activity. Incorporate inside jokes and memories into your clues for a truly sentimental treat. The last clue can even lead to a suggestive spot such as a lingerie shop where your sweetie can pick something out for the two of you to enjoy together at your next rendezvous.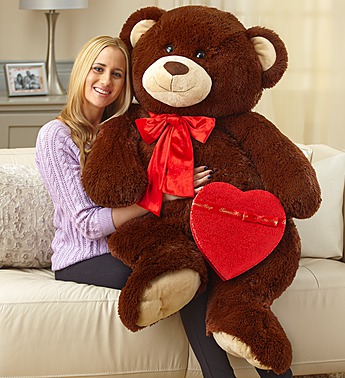 Send a temporary replacement.
You may not be able to hold your sweetie in your arms until you both fall asleep, but that doesn't mean they have to fall asleep alone! Send a life sized teddy bear, perfect for cuddling in the chilly February nights, until you're back in each others arms.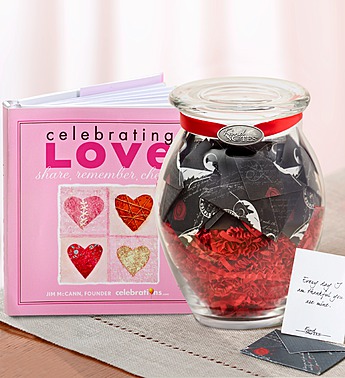 Make the whole month a little bit sweeter.
Why simply celebrate for one day when you can make the days leading up to Valentine's Day just as special?! Send them a canister with 30 heart shaped "I love you because" notes.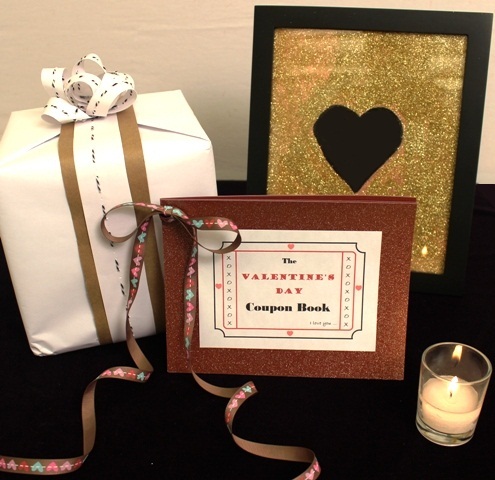 Make a Coupon Book – redeemable when you're finally in each other's arms.
Surprise them with a coupon book full of romantic suggestions and activities. Get the how-to for creating this fun idea here!
Wake them with a morning message.
Pre-record a video message of you sharing your thoughts, singing a romantic ballad, or simply saying "Happy Valentine's Day"! Seeing your face first thing is sure to put them in a cheerful mood for the rest of the day.
Surprise them with a love-ly lunch.
You may not be able to surprise your sweetie with breakfast in bed, but why not surprise them at the office with a savory meal delivered from their favorite lunch spot?! Way better than that corner store sandwich they were planning on eating, anyway.