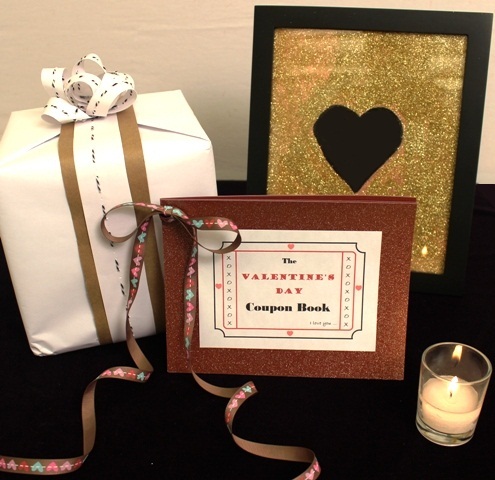 Whether you want to add a dash of excitement to your relationship or say a big thank-you to a beloved family member, spoil your Valentine with a fun DIY coupon book. It makes a cute and practical addition to the usual Valentine's Day flowers and chocolates, and the vouchers can be redeemed at any time … so the lovin' can last all year long!
The beauty of creating your own Valentine's Day coupon book is that you can get as lovey-dovey, adventurous, sweet, funny or risqué as you like with your vouchers, and you can make them for anyone. Plus, making one is virtually effortless—especially with our FREE downloadable Valentine's Day coupon book template. So go ahead and get crafty with your V-Day gift that keeps on giving! Here's how:
Supplies for DIY Valentine's Day Coupon Book
Free downloadable and printable Valentine's Day coupon book template
White cardstock
Red cardstock
Scissors
Marker
Glue
Hole puncher
Ribbon
How to Make a DIY Valentine's Day Coupon Book
Print out this free downloadable Valentine's Day coupon book template onto white cardstock. Depending on how many coupons you want to give, print multiple copies of page No. 2 of the template.
Cut out each coupon and the book cover along the faded outer black line.
On the solid black line at the bottom of each coupon, handwrite what the coupon can be redeemed for. (See below for some Valentine's Day coupon book ideas.)
Take your red cardstock and cut out a rectangle that is slightly larger than the size of the coupon. Repeat for each coupon.
Using glue, center and mount one coupon onto each piece of red cardstock. Allow      the glue to dry completely.
Stack your Valentine's Day coupons face-up in any order you like, with the book      cover at the top of the pile.
Punch a hole at the top left corner of the booklet and loop a piece of ribbon through the hole to bind the pages of the coupon book together.
Finally, give your coupon book a personal touch: Decorate the cover with glitter,      feathers, candy, rhinestones … your pick!
Valentine's Day Coupon Book Ideas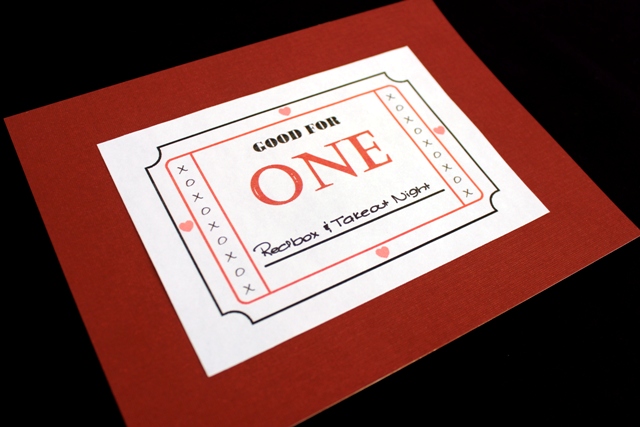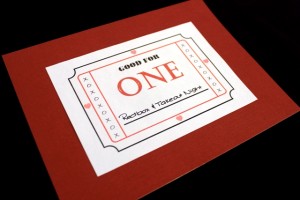 If you're not sure what you want to write on your Valentine's Day coupons, here are some romantic ideas to get you started. (Hint: The tickets don't only have to benefit the person who's receiving them. Think of some activities that you can enjoy together too!) Fill in the "Good for One ____" blank with some (or all) of these suggestions:
Romantic Homemade Dinner for Two
Dinner for Two at Your Favorite Restaurant
Lunch Date (You pick the place!)
Half Hour Full-Body Massage
Movie Theater Date for Two (You pick the movie!)
Breakfast in Bed
Day of Watching Your Favorite Sport or TV Show
Ice Cream Date
Redbox Movie and Takeout Night
Household Chore
Bowling Night
Board Game Night
Video Game Night
Favorite Homemade Dessert
Free Car Wash
Day at the Beach
Guilt-Free Night out With Friends
Lazy Day of Doing Nothing
Bubble Bath for Two
Starbucks Date
Kids-Free Day
Spa Day for Two
Night of Stargazing
Fun Outdoor Adventure (Your Choice!)
Free Week of Laundry and Dishwashing Duty
Night of Dancing
Night of Snuggling and Kissing
How will you use your Valentine's Day coupons to indulge your sweetheart?