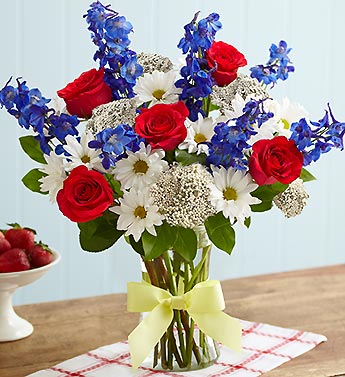 Every year on November 11th, friends, neighbors, and family members gather to honor those who have served in the U.S. Armed Forces. From veteran parades to gatherings in remembrance, there are many different ways to join the Veterans Day festivities to honor the brave men and women who have served.
Not sure where to start? Here are some ideas for honoring veterans on their special day. To add an extra special touch, we even asked some of our very own veterans at 1800Flowers.com how they celebrate fellow veterans.
Attend a Veterans Day Parade
Does your town or city have a special Veterans Day Parade? If so, grab the whole family and be sure to show your support by attending. To be even more festive, you can wave American flags and sport a red, white, and blue outfit! VetFriends may be able to help you find the parade closest to you.
Donate to a Veterans or Military Organization
From Veterans Affair (VA) hospitals to continuing education and financial aid, there are many organizations dedicated to helping veterans and their families. Choose one that appeals to you and send a donation in honor of Veterans Day. Be careful when you are looking for organizations to donate to as you want to make sure it is an official organization.
Visit Your Local VA Hospital
Take some time out of your day to visit the wounded veterans at your local VA medical center. Bring a small gift or care package to make their stay a bit more comfortable, or bring some entertainment such as a magazine or book. For those that are unable to read to themselves, perhaps you can read aloud to them.
Treat Retired Senior Veterans to a Meal
Whether it's bagels for breakfast, sandwiches for lunch, or pasta for dinner, stop by your local retirement home and treat the veterans to a meal while you sit and speak with them about their military days! Ask them to share stories and experiences with you – they'll enjoy reminiscing and you will certainly learn a thing or two as you're brightening their day!
Last But Not Least, Say "Thank You"
Something as simple as a "thank you" can sure go a long way. If you see men in uniform, be sure to say "thanks!" Other ways you can say thanks is writing to military
How 1800Flowers' Vets Honor Veterans Day
We asked some of our very own 1800Flowers veterans how they celebrate Veterans Day to give you an insider look…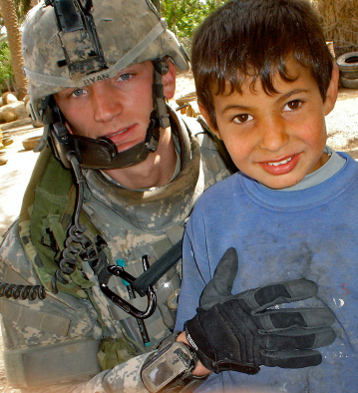 1800Flowers' Digital Leadership Senior Associate & U.S. Army Veteran John Ryan, says he likes to call veterans friends to say "hello." He also calls his father who is also a vet. John says "I also try to participate in one veteran activity, such as a memorial; usually I reflect for a moment or two about my overseas experiences." Another awesome thing John does to connect with fellow veterans includes "organizing events or reunions for fellow vets to get together and share experiences." For 1800Flowers, he's created our own internal veterans connection where fellow employee veterans can meet up.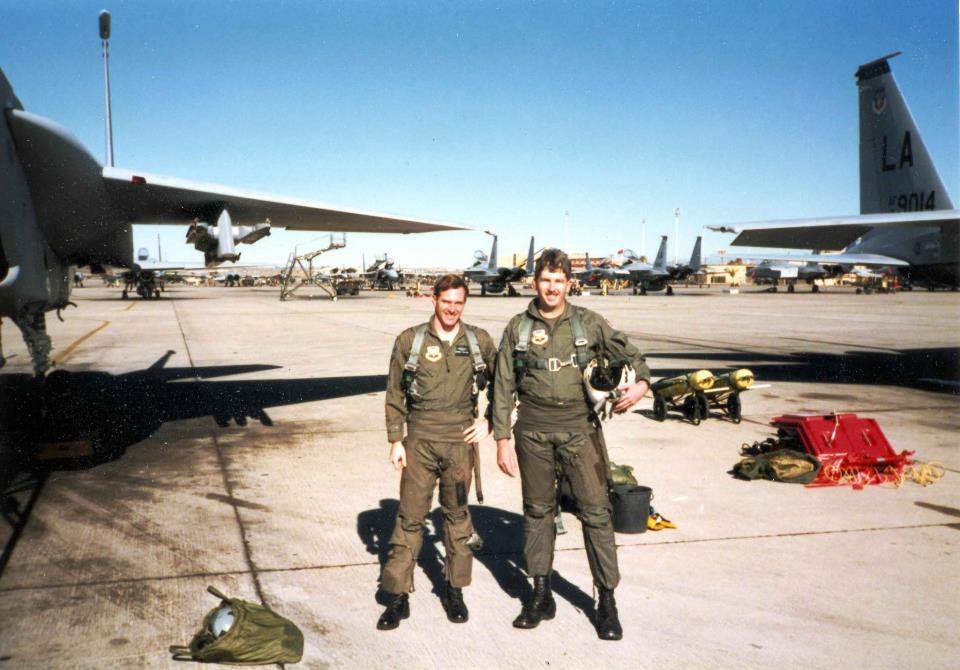 Vice President of Logistics and U.S. Air Force Veteran Don La France prefers a more private celebration. He typically marks the occasion by reflecting "on the people that really made a sacrifice–their life or health–and if I can I go to a historical cemetery and walk around." Since Don's years of service, "from '77 to '91" there has been a great shift in the public's attitude towards veterans. "There was not a lot of positive thoughts around veterans, especially right after Vietnam, so the significant change in attitudes in the last few years is a good way to be honored."