It may fall on the same weekend every year, but somehow Father's Day always manages to sneak up on us! If you woke up this morning in a panic because you haven't even looked for anything for dad, we're here to help! Not only are these amazing gifts perfect for the man in your life, they're also available for same and next-day delivery!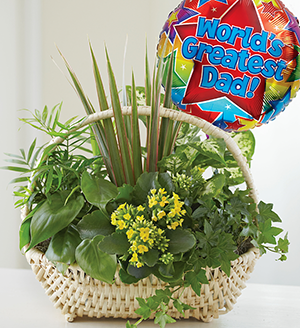 Remind dad that he's the most important man in your life with plants that will continue to grow long after the sun sets on June 17. Then, add a little color to his home office or man cave with the help of a Father's Day balloon!
If your dad prefers the classics, opt for this traditional take on a dish garden. Now, dad will get to enjoy a bit of greenery that he doesn't have to spend time mowing each week.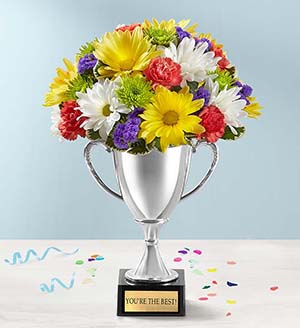 You know he's the best dad in the world — now make sure other people know it too! Perfect for your TV stand or his office, dad will enjoy looking at this trophy long after the flowers have left it.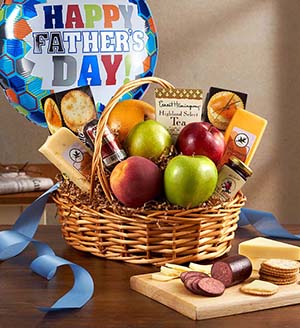 If your dad can always be found in the kitchen, rifling around for a snack, we've got the gift for him — and possibly your whole family if he's willing to share!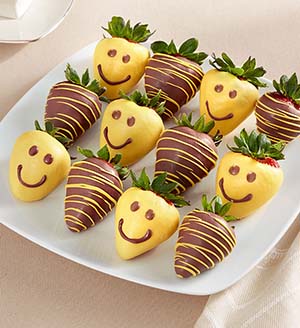 The only thing better than seeing a smile on your food? Seeing a smile on dad's face! We have to admit, these strawberries are more than delicious — they're Berrylicious!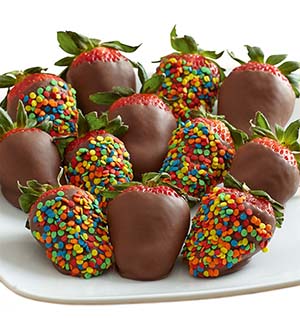 If your dad is the life of the party, try something a bit more festive. These confetti sprinkled strawberries will be just what your family needs to get the party started!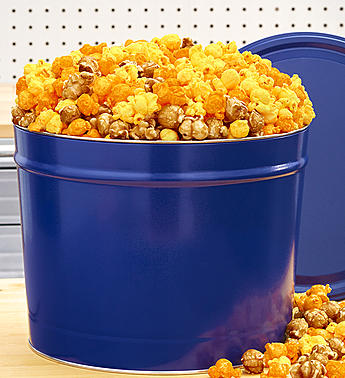 Noticing a trend here? We think it's safe to say dads love snacking, so give him a little taste of everything. From traditional to caramel popcorn, cookies, pretzels, and even bacon-flavored snacks (yes, you read that right — bacon!) dad will be able to relax and unwind in front of the TV this year with all his favorites by his side.