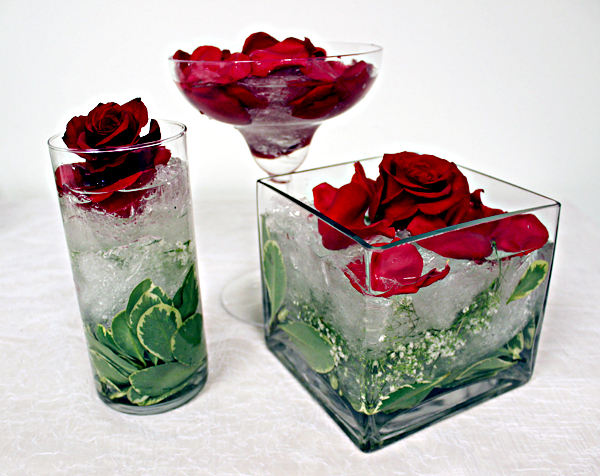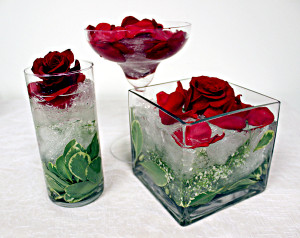 Use the beautiful winter chill as an inspiration and bring it into your home as décor with a few simple steps! Using just flowers, water, and plastic wrap, you too can create a stunningly icy centerpiece and accent.
Use this fun DIY idea at your next winter-themed soiree, or add some icy accents to your sizzling Valentine's Day. We used roses to add a romantic touch to this arrangement, but you can get creative and use any fresh bloom or winter-inspired accent you'd like!
Materials used for the DIY Icy Centerpiece:
• Fresh Flowers
• Plastic wrap
• Water
• Long and thin stick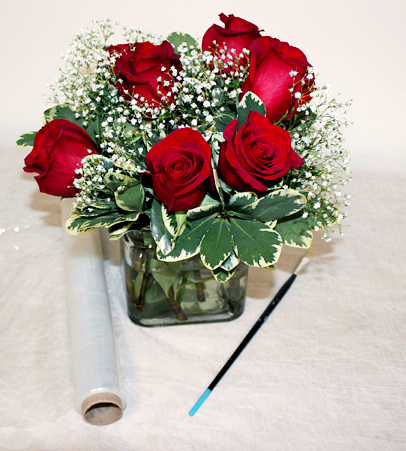 Directions for Decorating with Saran Wrap:
First, prepare your greenery. Once prepared, line your vase with the first layer of leaves or plants you choose to use.
Take a large piece of saran wrap and insert it into a vase. Use the long stick to compress and position the saran wrap to your liking. If necessary, add a second layer of greenery and top it off with an additional piece of saran wrap.
Pour water into vase until the vase is nearly full. If necessary, use your long stick to reposition the plastic wrap. Top the centerpiece off with any leftover flowers or petals.
You are now ready to show off your quick and easy DIY winter inspired centerpiece!