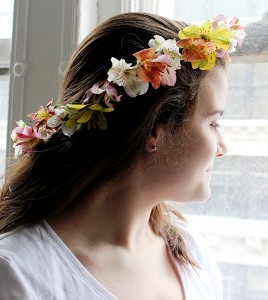 Celebrate spring by decking yourself in all things floral – from your clothing to your accessories! You can make your own flower crown with just a few simple supplies; wear them for special occasions, at music festivals, or even just to add some spring to your ensemble.
We used fresh Peruvian lilies to create this stunning and simple DIY flower crown; using fresh flowers instead of fake ones may require more attention to detail, but adds an intoxicatingly fresh scent that is sure to turn heads!
Supplies for DIY Flower Crown: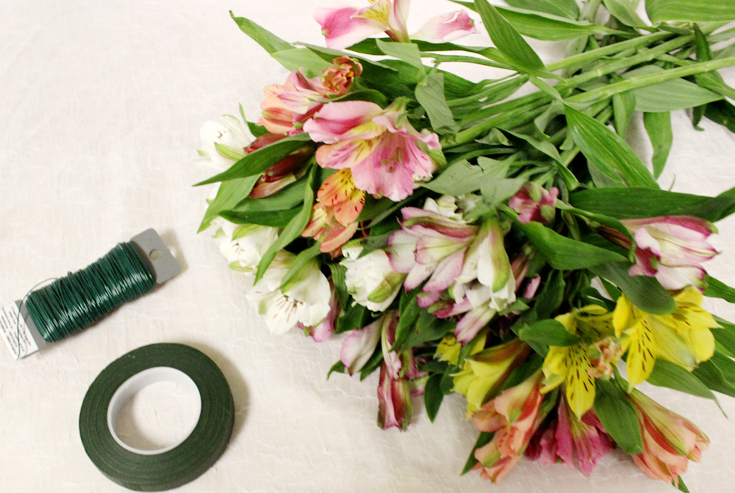 How to Make a Flower Crown:
Wrap the floral wire around your head to measure the size of your crown. Wrap a second time so you have extra wire to strengthen the frame. Set aside.
Trim the flowers, leaving a medium sized stem, while removing any excess leaves.
Take a few flowers at a time, and use the floral tape to secure along the wire frame. Continue this process until your whole crown is filled with beautiful blooms!