"Joyful and lively color is important because it is upbeat and can transform your mood and lift your spirits.
Valerie Ghitelman
Vice president, product development, design, and sourcing
1-800-Flowers.com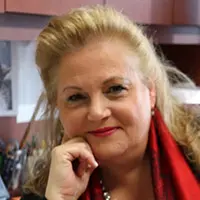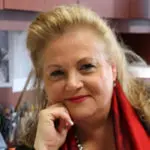 In 2022, many of us were able to enjoy travel and special events that had been put on hold by the pandemic. We visited with friends and family we had seen only over video calls for far too long. And we took renewed pleasure in nature's gifts.
In other words, the pandemic has helped shape our perspective on who and what is truly important. Our loves ones, our community, and our mental health are at the top of our list of priorities, and we've found that flowers and plants serve as a vital connection to all three. We want them in our homes, workplaces, schools, and everywhere else we gather.
To find out what 2023 has in store for floral trends, we asked Valerie Ghitelman, vice president of product development, design, and sourcing at 1-800-Flowers.com, for her thoughts.
1. Vibrant colors
Bold, bright shades signify hope and optimism, and blooms and floral arrangements in striking hues are on trend for this year.
"We developed designs with vibrant, colorful accents for 2023, making the overall look exciting, cheerful, and optimistic," Ghitelman says.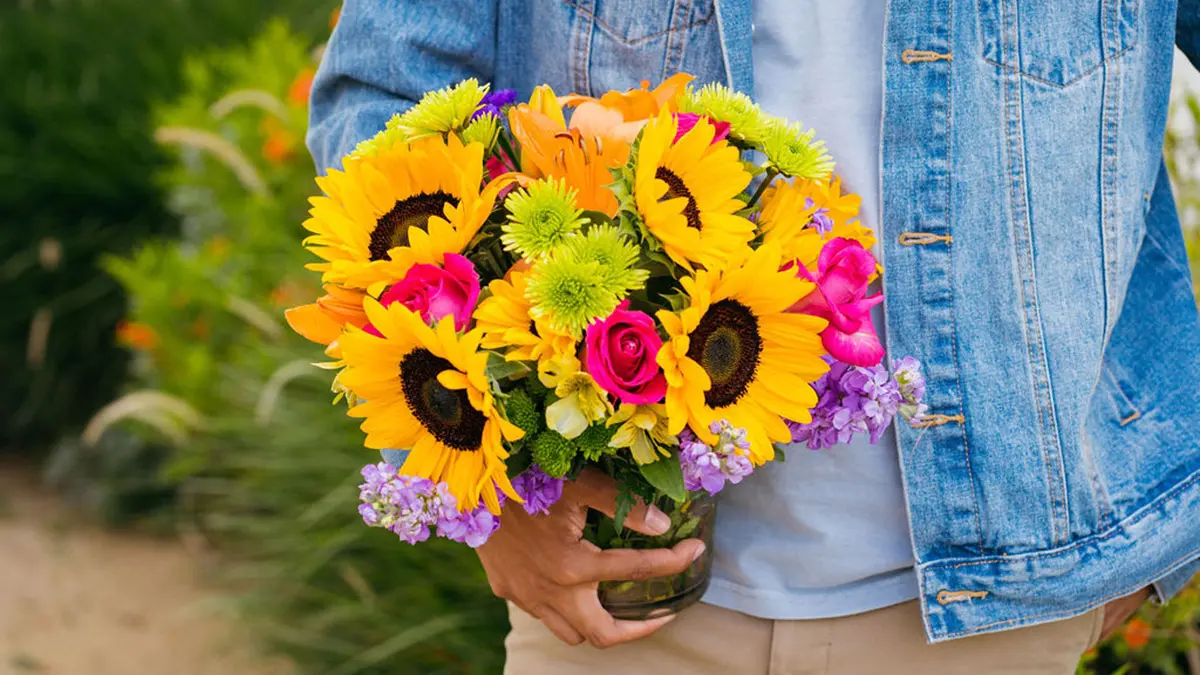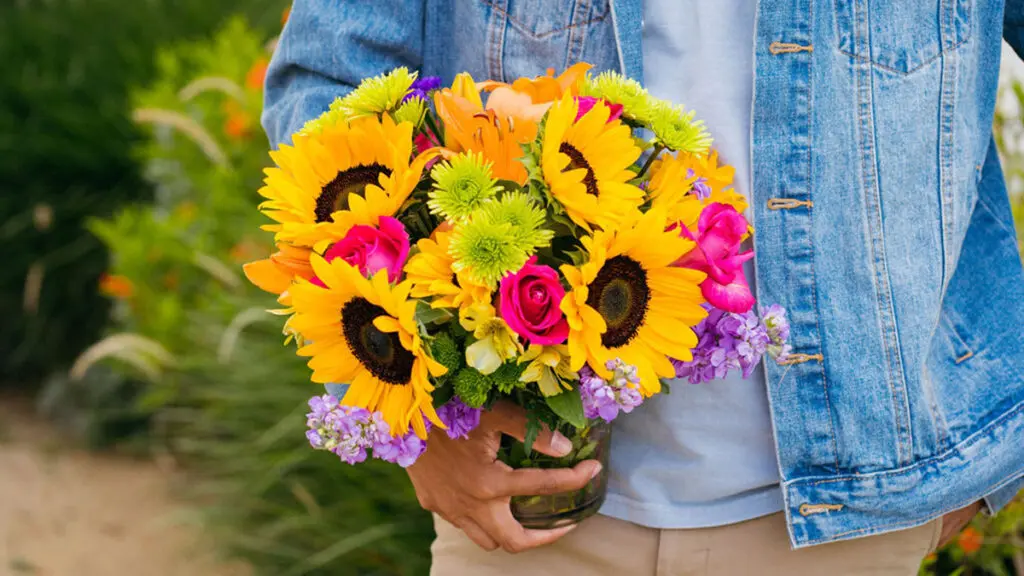 Magenta will be popular, since "Viva Magenta" is the Pantone color of the year for 2023, and Ghitelman even believes that the new Barbie movie may spark an interest in hot pinks.
"Joyful and lively color is important because it is upbeat and can transform your mood and lift your spirits," she explains.
2. Tranquility
While we enter 2023 with renewed optimism, we also yearn for peace and calmness. And fresh flower arrangements and plants can help us feel less stressed in our lives.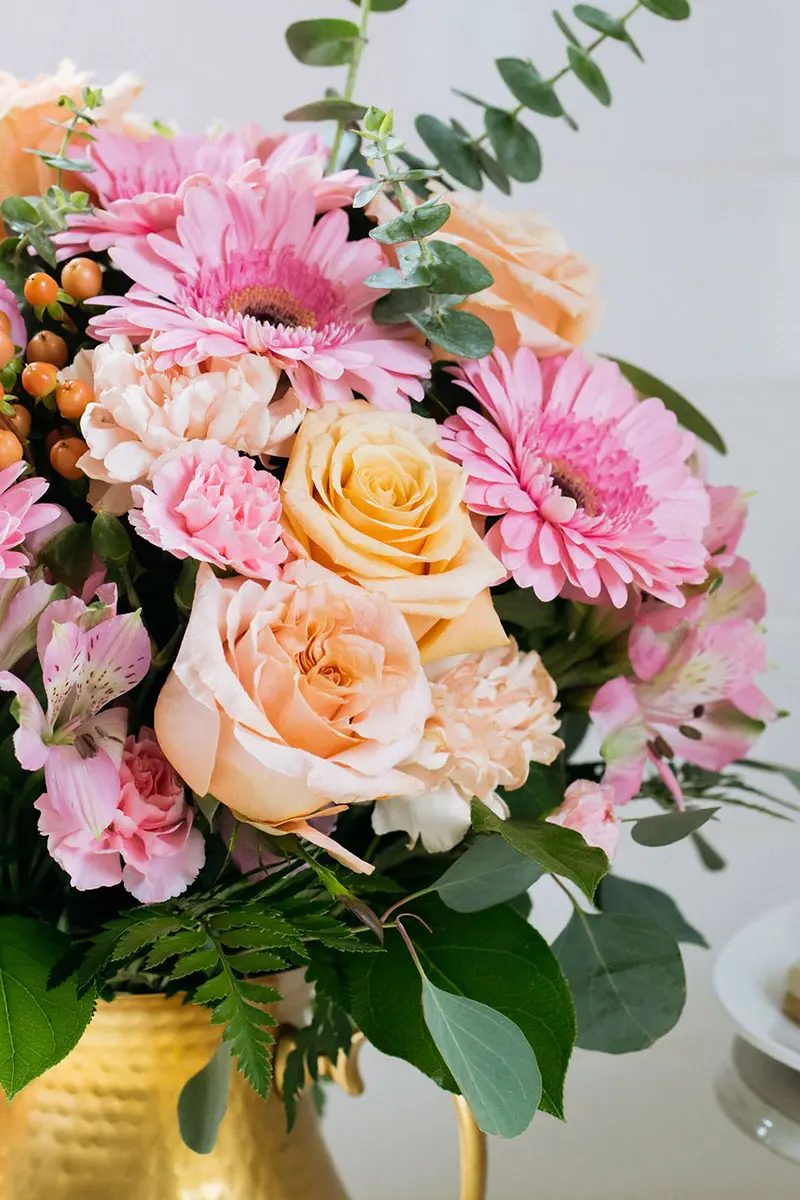 "White and cream as a monochromatic color scheme in design is an emerging color trend since it provides tranquility in a demanding world," Ghitelman says.
"These colors are often used to soften and neutralize arrangements," she continues. "Arrangements with serenity and calm help quiet our surroundings, creating a more relaxed and soothing environment."
3. Nostalgia
"Transparent colors in soft faded hues are also comforting and serene," Ghitelman notes, adding that she sees an interest in vintage colors such as soft peach, pink blush, soft rose, and lilac tones mixed with neutrals.
She mentions that light, washed colors possess a sense of antiquity, underscoring a nostalgic Victorian trend.
4. Wedding flowers
Brides who have put off their weddings until now have had a lot of time to ponder their flower options, Ghitelman says, and they, like so many of us, have likely turned to social media for inspiration. There, they have been inundated by more colorful designs and accents to celebrate the big day.
"Couples are looking for more punch and less tradition, and are opting for non-conventional styling as well as colors that are bold," she says.
She also notes that bouquets are taking on new shapes outside the typical round configuration. Brides, for example, may choose dainty arrangements that can be easily carried in one hand or larger asymmetrical bouquets that include foliage, fronds, leaves, and other non-floral elements.
5. Houseplants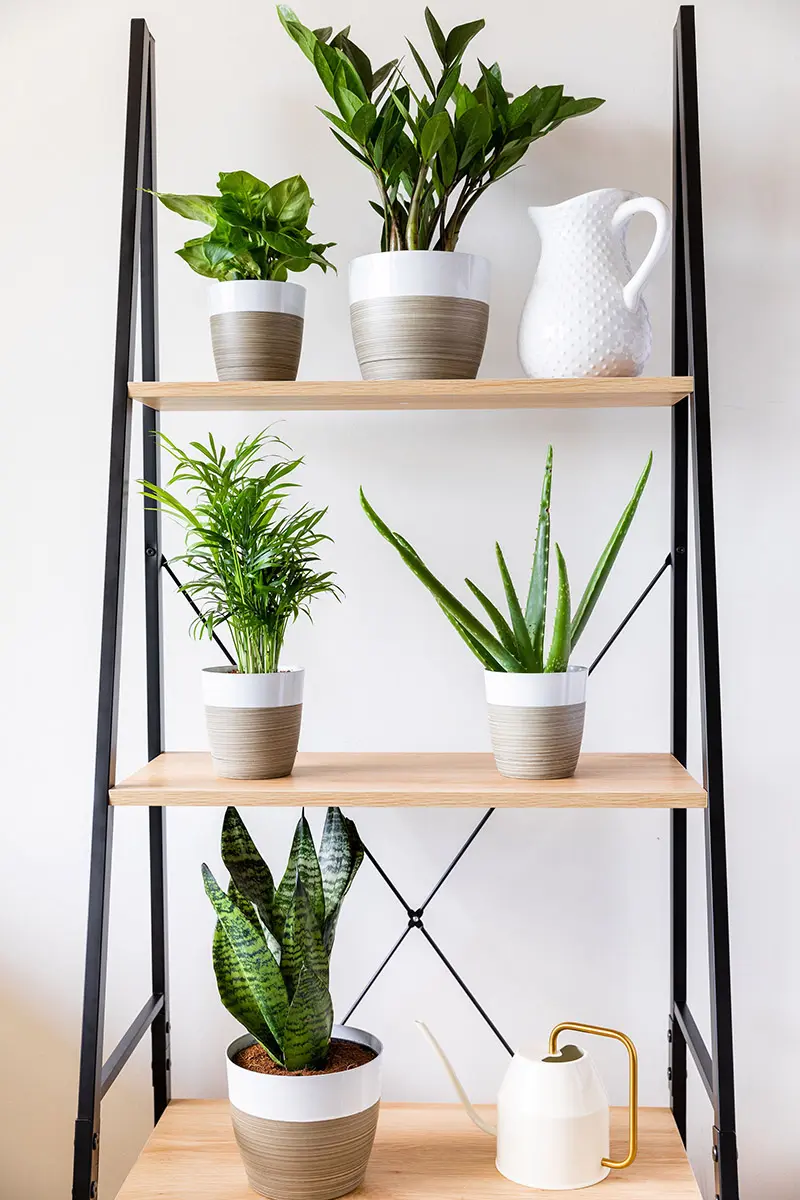 There's been a renewed interest in caring for and decorating with houseplants, and Ghitelman doesn't see that changing anytime soon.
"Planting seeds and watching plants grow provide a sense of self-worth and optimism as people are looking for value and meaning in their homes," she shares. "The idea of connecting with nature is significant as a way of improving indoor air quality as well as impacting our well-being in a positive way."
Other offshoots of the houseplant trend for 2023 include:
Swapping and gifting plant cuttings with friends, family, and the community
Pet-friendly plants
Indoor "garden rooms" and greenhouses
Plant prints and patterns for decorative accessories
6. The Royals
King Charles III of England will be crowned in May, and floral designers predict that thelily of the valley — a favorite among the royals for several decades — will be trending on this side of the Atlantic as a result.
"This white bloom symbolizes love, motherhood, and purity," Ghitelman notes. "It was featured in the Queen's coronation bouquet in 1953 and was included in Kate Middleton's wedding bouquet when she married Prince William."
King Charles III, who is responsible for the restoration of about 60 wildflower meadows in the U.K., has revealed that his favorite bloom is the delphinium.
"Bluebells will be in season for the coronation," Ghitelman explains. "These add a fresh and natural component to any floral display. We may also see primrose flowers for color, with their creamy yellow blooms."
7. Sustainability
Mindfulness and caring for the environment are also part of the 2023 floral trends.
"We are using more sustainable flowers and greenery that can last longer and provide the recipient more time to enjoy their arrangements," Ghitelman explains. "Flowers like chrysanthemums, carnations, cremones, roses, and lilies have a longer vase life than other more tender floral varieties.
"The addition of greenery is also an essential element in floral design, and greenery has greater longevity."
---