Our Sunday letters are direct from our Chairman and CEO and aim to provide a message of hope and inspiration. We share the best stories that show how others aim to express, connect and celebrate the people most important to them during these trying times.
How Sharing Is The Truest Form Of Expression
In anticipation of celebrating Grandparents' day today, we asked our customers to share some of their favorite memories. We were blown away by the touching stories we received about the connections and importance of expression. As grandfathers ourselves, it warmed our hearts to see the impact and significance of grandparents on their families.
We're strong believers in relationships and in the value of expressing and connecting with family and friends. Whether making something by hand, calling someone directly, writing a personal note or an impactful song, what's most important is communicating your feelings. Try saying what you've wanted to say but never did. However you choose to share your feelings, what's important is that you express yourself. SHARE YOUR STORY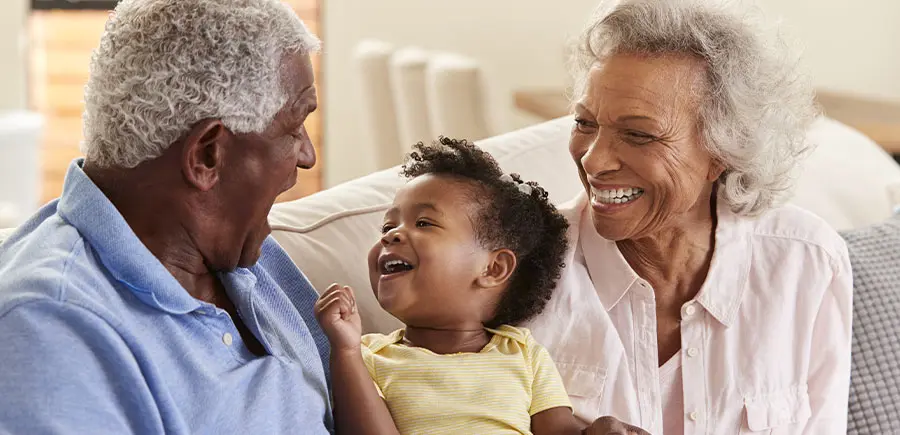 The Power Of Stories We Heard
With that in mind, we wanted to share a few responses we received. First, Hannah, who told us that she is most grateful for her grandparents who taught her about true love. Hannah was fortunate enough to travel from Ohio to North Carolina to celebrate her grandparents' 60th wedding anniversary. Despite their poor health and the loss of a son, her Ma and Papa show the strength of their marriage, which also bonds their entire family.
Maria told us the story of her grandmother, Jeanette, who she described as "a one-of-a-kind soul" and her best friend. Jeanette would cook every night and bake every week. And she did this not to feed, but to love and ensure that her family was together and would always remind Maria around the importance of a loving family.
Maria cherishes the memories of playing card games with Jeanette (who would always let her win) as well as their monthly lunches, where they would discuss life and Jeanette would share advice. Above all, though, Maria fondly remembers her grandmother for her non-judgmental advice that helped make her the woman she is today.
This week the fast-moving Glendower/Almeda fire has swept through the Rogue Valley of Oregon, where our Harry & David campus is located. There has been terrible devastation and loss to the community and many of our employees have suffered loss to their property. We are grateful that our operations weren't significantly impacted. Our thoughts, prayers and response efforts are with our team, their families and this wonderful community in the Rogue Valley. In light of such loss, a wonderful story emerged from Nicole and her grandmother, both Harry & David team members.
Nicole told us the story of her grandmother Joanne, who helped her single father raise her. Gram, as Nicole knows her, began working in the packing house at Harry & David, back in 1972. She stayed at Harry & David, working in several different roles, until she retired in 2005. Retirement apparently didn't suit her, though, because Gram began working again part time at the Harry & David Country Village Flagship store.
Thanks to all of you who sent in stories and cherished memories. Please keep sharing here: SHARE YOUR STORY
Thank Your Grandparents, They'll Appreciate It
Remember to use your personal power to influence how people feel. In this case, any grandparents in your life. Tell them how much they mean to you and how you admire what a good grandparent they are. Even if it's asking them about their own grandparents or a tale from their childhood, on this Grandparents' Day make sure to foster those relationships so they grow for years to come. And if a grandparent has passed on, share your special memories of them with your friends and family as a way to remember them.
However you choose to celebrate the grandparents in your life, it's worth remembering to continuously express our love and appreciation for the special people in your life. No gesture is too small; it's truly the thought that counts.
All the best,
Jim and Chris