My friend and kindred creative soul, Maggie Gray, recently asked if I would do a wreath-decorating workshop at her new space, New Leaf, in Rockville Centre, New York. I actually featured Maggie on my blog last Mother's Day as part of 1-800-FLOWERS.COM's Spot A Mom Campaign. Maggie designed an outdoor "classroom" garden at the Long Island Children's Museum. Maggie is still working with LICM but has opened a wonderful creative space in Rockville Centre, New York. It is a converted greenhouse and one of the services she offers in addition to garden design and various workshops is the use of the space for private parties. Check it out: www.newleafnewyork.com
The workshop was part of a 50th birthday party on a Saturday night and it turned out to really be a lot of fun with all joining in, including the men! Here are a few shots of the birthday girl and her friends getting into the creative spirit.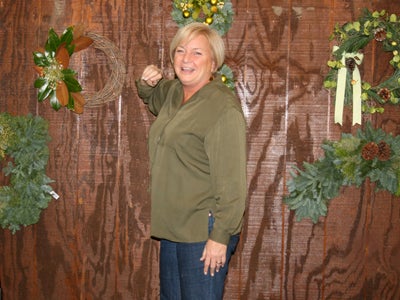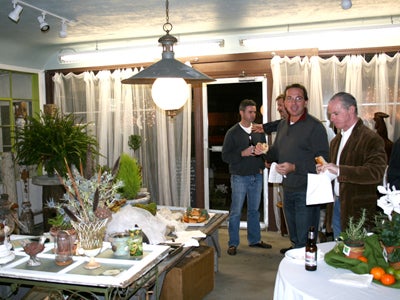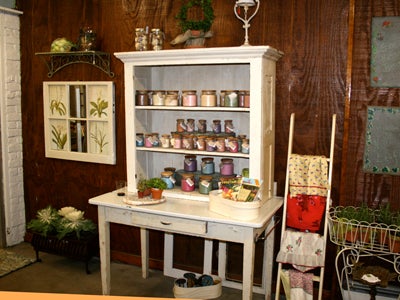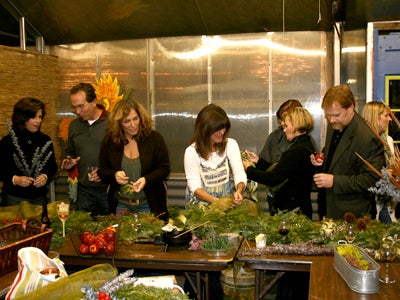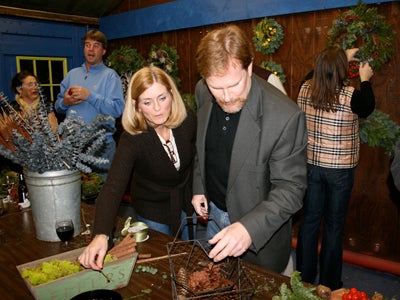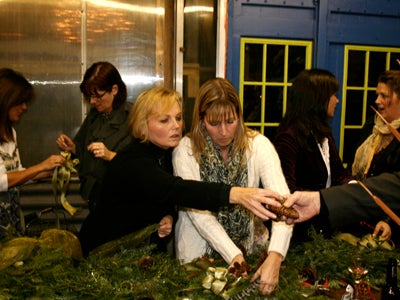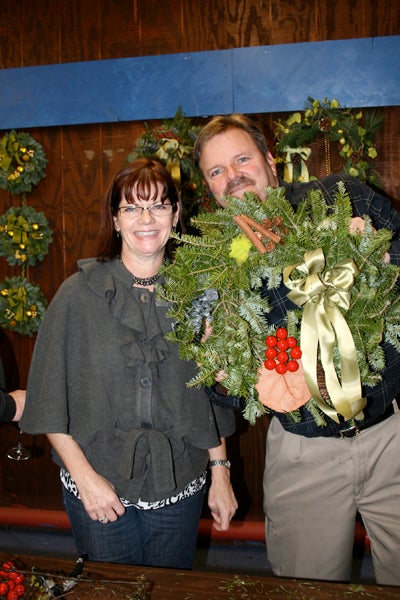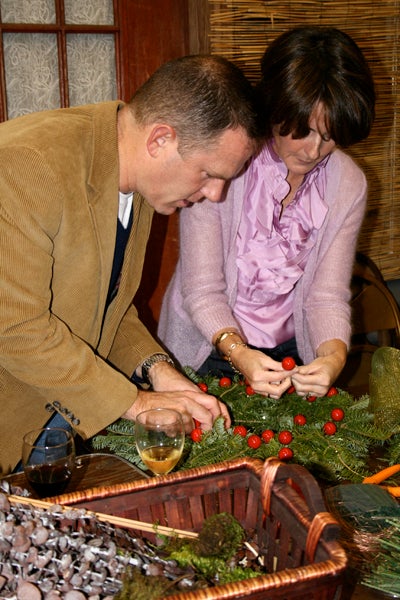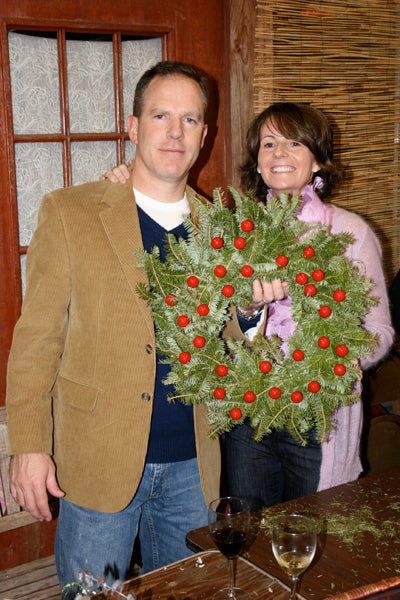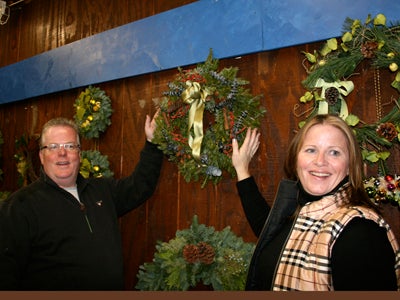 I always do research before a workshop or presentation on the subject at hand. Even though you think you may know a lot about something, with the Internet you can always find new and interesting tidbits. In my research on wreaths before this workshop, I came to realize and share the beautiful symbolism of friends creating wreaths together to celebrate a friend's long life. Wreaths have existed in various forms since the time of the ancient Romans with a long tradition of meaning behind it. The shape of the circle has no beginning and no end, representing the circle of life. The fact that evergreens live through winter signifies the strength of life. They are a sign of faith in humanity, life and of victory over life's challenges.
In my next post, I will share some of the different wreaths I was inspired to create for that night, as well as, some fun uses for wreaths!