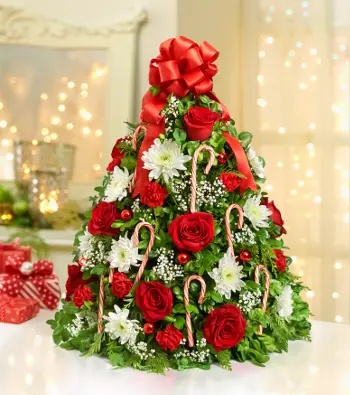 The holidays are an awesome time of year for a number of reasons, but one of our favorites (and maybe yours too) is putting up a Christmas tree. Whether you take an annual family trip to cut down your own or pick one off your local tree lot (you may even have a smaller Christmas tree as a holiday decoration within your home), the fun doesn't end after you've found the perfect one – you get to decorate it, and, most of all, enjoy it all season long!
However, a common debate that many families have is when they'll pick out their tree. Why? Often, many people fear that getting one too early will result in a Christmas morning where presents are left under a sulking and sagging tree filled with brown needles. The good news? You can keep your Christmas tree alive & fresh all season long with some Christmas tree care tips from our flower & plant experts:
Trim The Trunk
Before you secure your tree in its stand, make sure that the trunk undergoes a good trimming. If you aren't sure how much to cut off, about ½ inch should suffice. And remember, cut straight across the trunk, you don't want to start cutting on any angles!
Water Regularly
A stand that has a reservoir is a must. After all, like any living plant, your Christmas tree needs water to survive! A good rule-of-thumb to follow is that the water should always remain at a level that is above the trunk. If for any reason you won't be putting your tree up as soon as you get it home, store it somewhere where the trunk can comfortably sit in a bucket of water to avoid dehydration.
Choose The Right Stand
Believe it or not, your stand plays an important role in your tree's ability to thrive. While you may think it's okay to just stuff it in there as best you can or that you can shave down some of the trunk so that it fits, doing so can actually prevent the tree from drinking up any of the water mixture. So, that means you'll want to find a stand that is sized appropriately, or choose a tree that you know will already fit in the stand you have!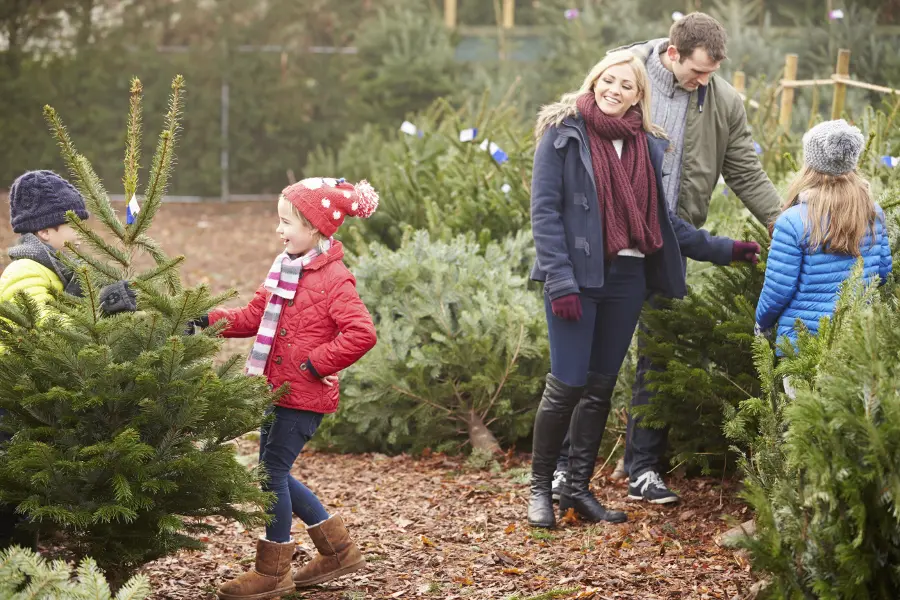 Nourish With Sugar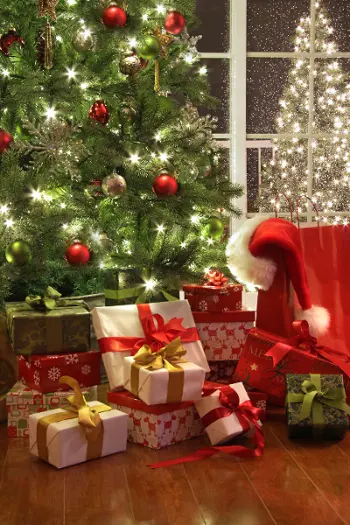 Similar to how you keep beautiful blooms thriving with flower food, you can keep your Christmas tree fresh by adding sugar to the water! Just make sure you mix the sugar in warm water to dissolve it which can be done right in the tree stand. If you're planning to head to the store to purchase a product that can help maintain your tree, just make sure that two of the active ingredients in whatever you choose are sugar and water – it's a match made in heaven!
Find A Safe Spot
Although you may think your tree looks great in one corner of the room, keep in mind that certain environmental conditions can shorten its lifespan. For example, heat sources such as a radiator and fireplace can cause your tree to dry out more quickly, so you'll want to make sure it's placed elsewhere. Not only can a fireplace dry out the tree, but one spark can ignite it so it's best to steer clear of fire when deciding where to put your tree.
In addition to following these Christmas tree care tips, it's extremely important to remember that the success you have with keeping your tree fresh begins with picking the right one. To make sure you've found one that will last for the entire month of December (and maybe then some), pound your pick into the ground after holding it upright and see if needles fall; if they do, you'll want to move on to the next option!