The impetus for a National Grandparents Day originated with Marian McQuade, a housewife in Fayette County, West Virginia. Her primary motivation was to champion the cause of the lonely elderly in nursing homes. She also hoped to persuade grandchildren to tap into the wisdom and heritage that their grandparents could provide. In 1978, President Jimmy Carter, proclaimed that National Grandparents Day would be celebrated every year on the first Sunday after Labor Day. This year, Grandparents Day falls on Sept. 13th.
This year, Grandparents Day takes on a very special meaning for me. I just became a grandmother for the first time on August 29th with the birth of Juliette Claire. Of course she is the sweetest most beautiful little girl in the world. It has only been a few days since she was born and yet she has already brought a whole new dimension to my life. I am embracing my role as a grandparent with all of my heart.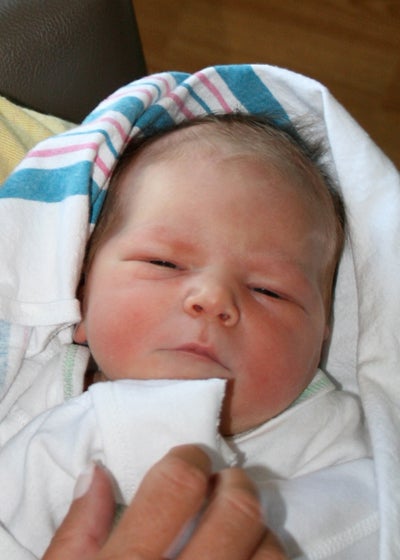 Great Gift Ideas for Grandparents
Being a grandparent is the ultimate gift. I know that any grandparent will tell you that he or she doesn't need anything else. The love and support that grandparents give means so much and Grandparents Day is a great time to let them know. It's not so much about the gift, but the thought and the sentiment that it represents. The best gift is one that is personal and speaks to the individual. Flowers are always a wonderful way to say what words cannot. Flowers can easily be sent to grandparents that aren't lucky enough to live close to their grandchildren. When I am giving a gift, I always think about the person that I am recognizing and try to create something that speaks to his or her special interests, attributes and our relationship. Here are a few floral gift ideas for different types of grandparents. I hope one of them works for you or inspires you to create your own perfect gift for your world's #1 grandparent!
It's the Right of Every Grandparent to Spoil Their Grandchildren!
Often, parents have to set the rules and keep the treats to a minimum for their children. When children are at grandma and grandpa's house, life's a party full of indulgences! One of my favorite treats when I went to my grandmother's house was a special ice cream soda that she made for me. I was so impressed with the "real" ice cream soda glass that she used and the whip cream she made from scratch. My grandmother made me feel special, because she always let me put the sprinkles on myself. Growing up in a house with five siblings all close in age, really didn't leave a lot of time for those extra little touches that grandma was able to incorporate into every visit! It was especially sweet if it was your turn to go by yourself and have grandma's undivided attention!
I made this floral faux ice cream soda in honor of my Grandma McCann. She had 14 grandchildren and somehow was able to make each one feel like they were her favorite.