Vintage Halloween Pumpkin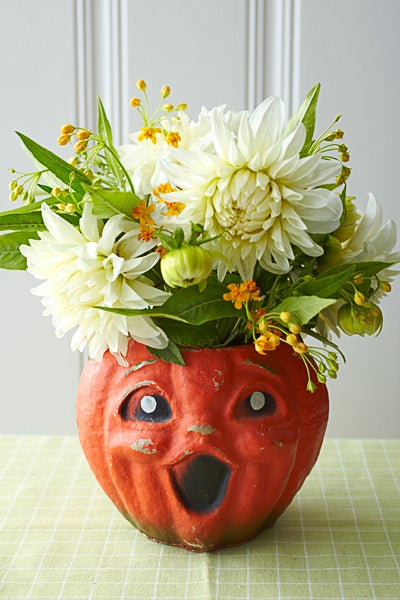 Give your table a vintage makeover with this vintage Halloween centerpiece. This original papier-mâché pumpkin from the 1950's is my favorite Halloween decoration. My mother-in-law gave it to me a few years ago. She finds the best stuff and knows my style to a tee!
With a few cuttings from your fall garden – here I used dahlias and asclepias – this old pumpkin becomes the happiest jack in town! While not vintage, 1-800-FLOWERS.COM offers a great alternative.