Carrots and bunnies go together like peanut butter and chocolate, which was my inspiration for these four fantastic Easter DIYs. Whether you're attending an Easter celebration or hosting one, these creative ways to keep all of your bunnies happy this Easter season are sure to WOW!
Bloomin' Carrot Bouquet with Orange Tulips
Tulips are one of my favorite flowers, and we are in prime tulip season! They are so easy to arrange. Just give each stem a fresh cut to the length you need for your container and remove the excess leaves. Make sure that the container is totally clean and filled with fresh, cool water before arranging your tulips.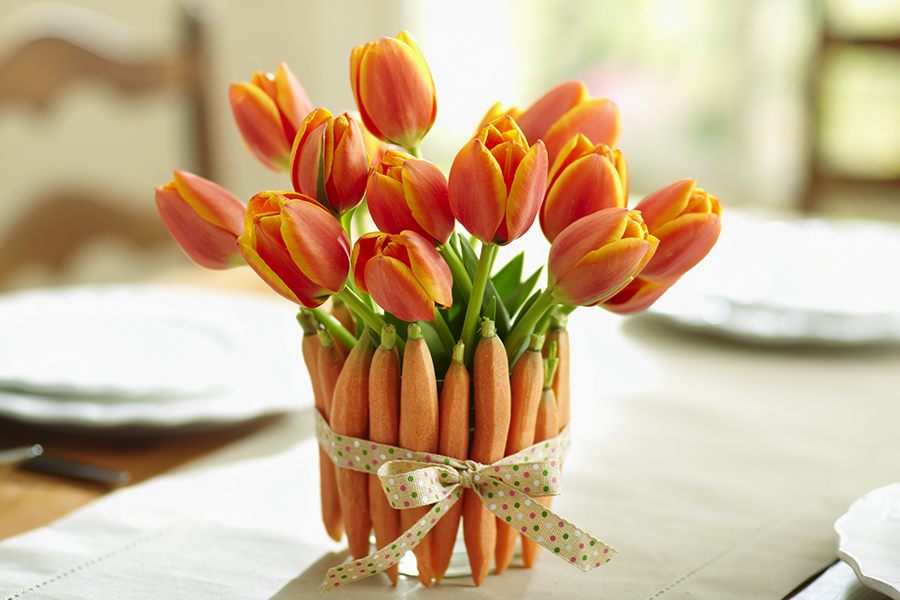 Speaking of the vessel you use to display your tulips – what bunny wouldn't love this carrot vase! For this carrot vase I used one bag of pre-peeled mini carrots, a rubber band, and a lowball glass.
Continue Reading…