We've teamed up with No Kid Hungry to help provide hungry children with more access to food. Our new series, "Growing Up Hungry," shares eye-opening facts, real life stories, and resources so you can get involved during this difficult time.
In the wake of the coronavirus, millions of children in the United States face hunger issues, and their families are finding it harder to provide for them. Although childhood hunger was an issue before COVID-19, the problem has become even more glaring over the past few months.
What we are doing to help hungry kids in America


Connecting our customers with important people in their lives is what we do, and we also feel it's critical to give back. We're actively engaged in volunteer, philanthropic, and charitable programs aimed at supporting individuals and families in communities where our employees live and work.
Given our company's many food brands, we're in the business of feeding people. Many of our brands, including Harry & David and Cheryl's Cookies, are already working on the ground in their local communities to fight hunger.
We see it not as a philanthropic endeavor but as a part of doing business to donate food throughout the year to multiple food banks. We're especially proud this holiday season to be actively engaging our customers in joining the fight against childhood hunger. Together, we can help provide more then 500,00 meals to kids in need this holiday season.*
Hunger facts that demonstrate the current challenge
In a July 2020 report, No Kid Hungry shed light into the pandemic's impact on kids.
85% of affected American families were dealing with hunger before the onset of COVID.
More than 50% of parents skip meals or limit food intake of their families since the crisis began.
Since COVID began, 70% of parents said they relied on school meals more than they previously realized.
In the U.S., 14 million children aren't getting enough to eat.
Keeping children fed through the health crisis and beyond
By granting more than $32 million in emergency relief to schools, food pantries, and local non-profits across all 50 states, the District of Columbia, Guam, and Puerto Rico, No Kid Hungry is helping children get the food they need. From fueling meal delivery trucks in rural communities and ordering personal protective equipment to keeping cafeteria workers safe and purchasing pallets of food supplies, these grants are making a big difference for hungry children.
Before the health crisis, millions of hungry children relied on school for food. For many, it was their primary source of food. About 70% of parents said COVID-19 made them realize that more kids relied on school meals than they previously realized.
No Kid Hungry has a plan to make sure children are fed, both during this health crisis and beyond."
Chris McCann, Chief Executive Officer
1-800-FLOWERS.COM, Inc.
With many parents out of work, more children in the United States could be facing hunger than ever before. To help, No Kid Hungry has comprehensive plans in place — including advocating in the halls of Congress to launching a free meal finder app — that will ensure kids get three healthy meals a day.
How you can make a difference in the lives of hungry children
"It's hard to imagine that almost half of America's families are living with hunger," said Chris McCann, Chief Executive Officer of 1-800 FLOWERS.COM, Inc. "No Kid Hungry has a plan to make sure children are fed, both during this health crisis and beyond."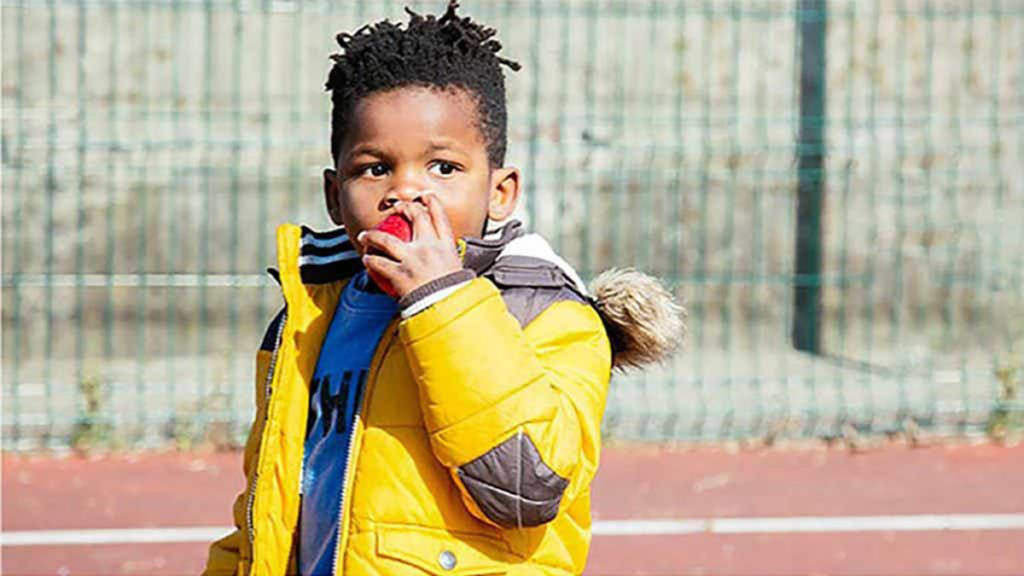 If you're inspired to help — as we were — you can do so in several ways. You can become an advocate for kids in need, you can donate directly to No Kid Hungry, and you can choose to use your shopping dollars to make a difference. We have curated a special selection of gifts this holiday and will donate 20% of the Net Proceeds* from each gift purchased from this collection to No Kid Hungry.
*The company will donate 20% of the Net Proceeds from each gift purchased from the collection to No Kid Hungry, with a minimum commitment of $50,000. "Net Proceeds" shall be defined as the gross sales price of the product less any and all taxes, service charges, shipping and handling charges, discounts, gift certificates, promotional gift certificates, promotional offers (e.g. airline miles, points, e-money, etc.) credits, rebates, chargebacks, refunds, credit card processing fees and gift certificate cancellations. Products in the "Season of Sharing" collection benefitting No Kid Hungry are not eligible for discounts or combinable with offers. Void where prohibited. **$1 can provide up to 10 meals. Meal equivalency varies during COVID-19 relief. Learn more at NoKidHungry.org/OneDollar