We've teamed up with No Kid Hungry to help provide hungry children with more access to food. Our new series, Growing Up Hungry, shares eye-opening facts, real life stories, and resources so you can get involved during this difficult time.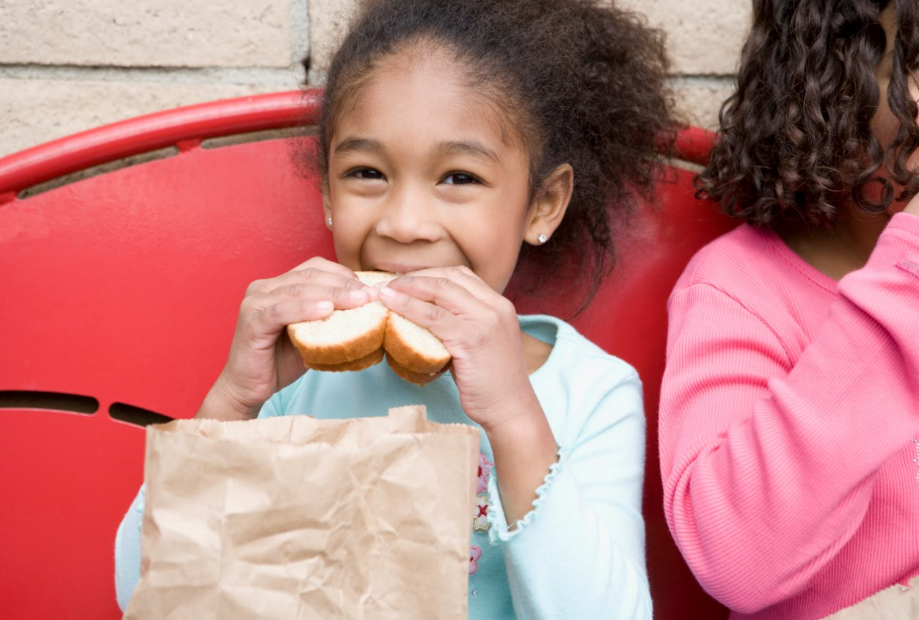 As a mother, I am used to the constant need for creativity. Plans can change even more quickly than my babies stain their clothes and uncertainty is always a factor. Thankfully, my community has always played an essential role. Both in lending an extra hand (literally) and embracing new strategies that are a win for everyone involved. I see this every day at home, but I also see it every day at work.
In my role with the No Kid Hungry campaign, I lead a team that works to secure and manage our strategic brand partnerships. We're lucky that so many corporations have stepped up this year, when America's children need us more than ever. In the wake of the coronavirus, millions of American children and their families are facing hunger.
Doing good is good for business
Through a combination of emergency grants, strategic assistance, advocacy, and awareness, No Kid Hungry is helping ensure that children are fed during this difficult time and in the recovery to follow. Non-profits, school staff, and community organizations are working harder and more creatively than ever to reach kids in need with healthy meals. But to end childhood hunger, they can't do it alone.
More consumers expect the companies they shop, dine, or engage with to do good in their community.
Allison Shuffield
One thing we do know: corporate leaders, their employees, and their customers play a huge role in raising critical awareness and funds for this cause.
I've had the privilege over the last decade to work with visionary leaders like Chris McCann, Chief Executive Officer of 1-800-FLOWERS.COM, Inc., who understands that doing good is good for business. We know that more and more consumers expect the companies they shop, dine, or engage with to do good in their community.

Our research shows that 81% of consumers are more likely to buy a company's products or services over competitors' when they know the brand supports No Kid Hungry. Above all, we know consumers see ending childhood hunger as a national priority, and they are specifically looking at corporations to play a role.
How you can help hungry children
This holiday season, kids across the country are facing extraordinary challenges: food lines, empty pantries, parents out of work. That's why we're grateful that Chris and his team have stepped up as part of the solution to ending hunger once and for all. And they're making it so easy for their customers to give back while shopping for meaningful holiday gifts. When we all come together, we can make no kid hungry a reality.

No Kid Hungry is working to ensure children are fed during this health crisis and beyond. We created a holiday gift collection called Season of Sharing where we will donate 20% of the net proceeds from each gift purchased to No Kid Hungry. In this new collection, you'll find holiday gift boxes that include treats such as pears and cheeses, holiday popcorn tins filled with premium popcorn flavors, and more. Shop our Season of Sharing collection now!