On September 15, 2012, two lives joined together to become one perfect pair when Cristal from our Human Resources team walked down the aisle with her other half. For their special day, they chose to celebrate with a theme that's just as sweet as they are: love birds! The lovely couple chose to match their love bird theme, along with their favorite season (fall), to make their autumn wedding flowers and décor a magical day inspired colors and fall foliage inspired by their favorite season.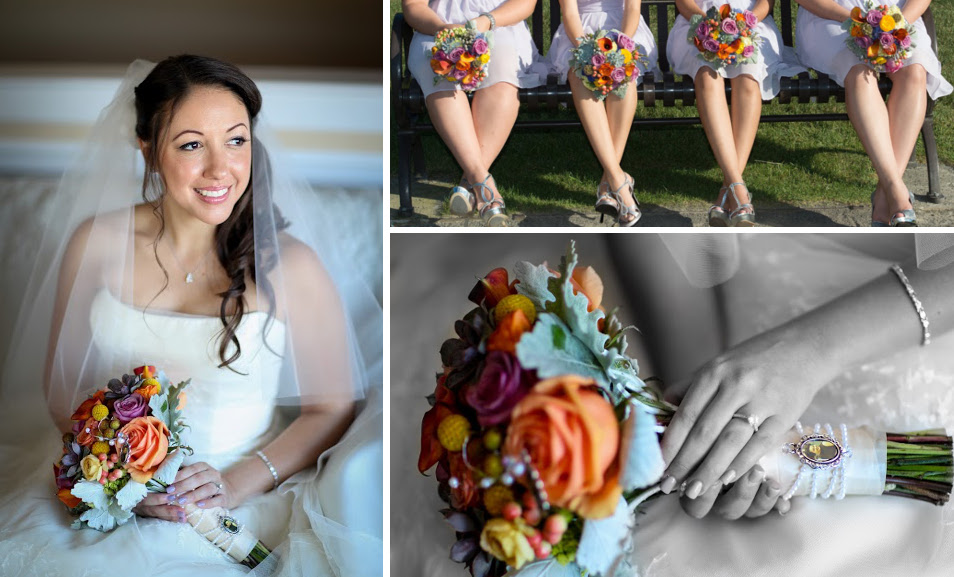 "Early Fall is our favorite time of the year," Cristal shared. "Our wedding day turned out to be a beautiful sunny day with a hint of Fall in the air. It was the perfect weather to enjoy the outdoors and feel comfortable."
From the love bird inspired centerpieces to earthy detailing, guests were transported to a room full of beautiful fall foliage and décor inspired by nature's brightest colors.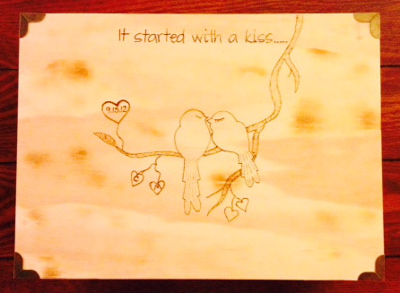 "Lovebirds were the theme of our wedding. At the time, the trends were pointing to more natural and earthy themes. Our wedding card box was a wooden chest with two lovebirds carved in the center. Brown kraft envelopes were used for our save the dates and invitations. We used moss and nest-like baskets for the floral centerpieces," Cristal described. "Our guests wrote messages on wooden hearts that they then hooked to our wishing tree. Our plan is to use these heart messages as Christmas ornaments in the future."