Enjoy Fresh Herbs, Even in Winter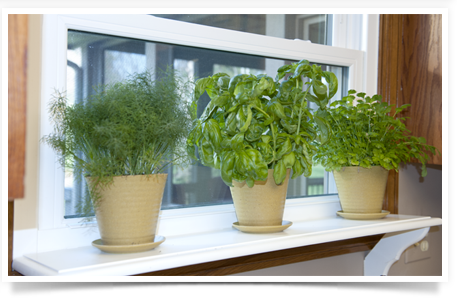 Did you know it's possible to grow your own herbs in the dead of winter? If you choose the right herbs and create the right indoor conditions for them, you can grow your herbs inside and transplant them into your outdoor garden when the warmer temperatures arrive. Here are some tips to make growing herbs indoors, easy!
Sun, Sun and More Sun!
Herbs need sun-and lots of it. Most require at least six hours of sun per day outdoors, but when grown indoors it's difficult for any plant to get that much direct sun. So be sure to place your herb garden by a south-facing window to ensure your plants get as much light as possible.Plants moved immediately from an outdoor sunny spot to an indoor pot with less light exposure can go into a light-deprivation shock. We recommend you help them adjust by moving them from full sun to partial shade for a few weeks, and then to deeper shade before moving them indoors.
Use Good Potting Mix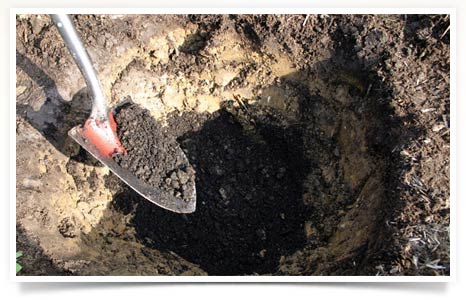 Like all other plants, herbs need nutrients, oxygen and moisture at the root level. Try to use a quality potting mix, such as Miracle-Gro® Moisture Control® Potting Mix, which holds and releases moisture as the plant needs it.
Feed and Water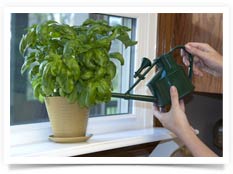 Water and plant food are the two steps that will help your herbs grow to their full potential. You will know you need to water when your plant's container soil is dry. At that point, water until you see pooling near the holes at the bottom of the container. Help your plant grow by feeding it every two weeks with Miracle Gro® Watering Can Singles All Purpose Water Soluble Plant Food. If your plants are not in the growing stage, you only need to feed once a month.