Flowers & Gifts Delivered by Washington, D.C. Florists
Send flowers to Washington D.C.'s sports fans to celebrate a big win! Think burgundy, gold and white for the Redskins (football), red, navy and white for both the Capitals (hockey) and the Nationals (baseball), and navy, red, silver and white for the Wizards (basketball).
Get inspired by the colors of Washington D.C.'s higher education: Georgetown University (blue and gray), Howard University (blue, white and red) and George Washington University (buff and blue).
To view more products delivered by local Washington D.C. florists, Click Here.
---
Atlanta Flowers & Plants
1. Washington, D.C.'s official flower is the American Beauty Rose.

2. The city's most famous garden, The White House Rose Garden, dates back to 1913 and is where many Presidential Speeches and outdoor ceremonies take place.

3. Located on a tidal marsh, D.C.'s Kenilworth Aquatic Garden is the only national park dedicated to aquatic plants.

4. Hillwood Gardens offers more than 3500 varieties of flowers and plants, including a stunning Japanese style garden.

5 .The best time of year to visit Washington, DC is early spring, when the National Cherry Blossom Festival is in full swing. White and pink blossoms blanket the city, commemorating the gift of cherry trees from Japan to the city in 1912. Visit Washington D.C.'s parks and gardens: Explore the Franciscan Monastery Gardens, National Arboretum, Potomac Park and the U.S. Botanic Garden.
Flowers & Gifts for Locals in Washington, D.C.
The capital of the United States, Washington, D.C. is as famous for its soaring monuments and iconic museums, as it is for housing Presidents and the Federal Government. From the White House to DuPont Circle, to Foggy Bottom and beyond, 1800Flowers offers same-day flower delivery across the D.C. metropolitan region.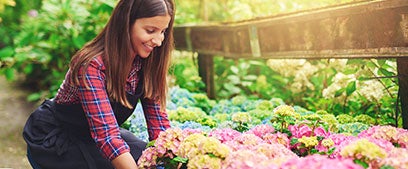 Washington D.C. Food & Culture
>With 176 international embassies, Washington D.C. has a great international food scene. Enjoy authentic Ethiopian, Turkish, Indian, Japanese and Korean cuisines...the list goes on.
Washington D.C. is steeped in history, and that includes the city's dining scene. Visit one of D.C.'s designated historic landmark restaurants: Old Ebbitt Grill, 1789, Historic Cedar Knoll Restaurant and Occidental Grill.
See a show at the Kennedy Center. The John F. Kennedy Center for the Performing Arts is D.C.'s premiere destination for classical music, ballet, opera and theater performances.
---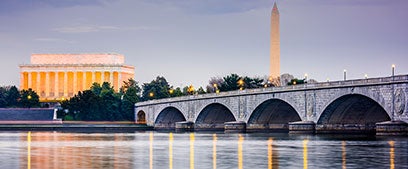 Neighborhood Hot Spots & Main Attractions
Main Attractions - National Mall, The United States Capitol, Smithsonian Museums, Washington Monument, The National Gallery of Art, the White House.

Neighborhoods - For a glimpse of local Washington D.C. life, check out DuPont Circle, Shaw, Adams Morgan, Logan Circle, Colombia Heights, Georgetown and Capitol Hill.
---
Locals Love
The city's international flair and the fact that D.C. is a walking-friendly city.
Locals Hate
The lack of parking citywide and people who stand on the left side of the metro escalators (the rule is: stand on the right, walk on the left).
---
Washington D.C. Fun Facts
Washington D.C. is not a state, nor is it a part of one; it's considered a "federal district," created with the sole purpose of accommodating the U.S. government.
First Lady, Lady Bird Johnson, planted millions of flowers in Washington DC for a capital beautification project. She said, "Where flowers bloom, so does hope."
The original phone number for the White House back in 1778 was simply the number "1".
The Library of Congress is the world's largest library, with more than 160 Million items in its collection.
The White House has been the official residence and workplace for every President of the United States except one. George Washington never lived there, because the White House was still being built while he president.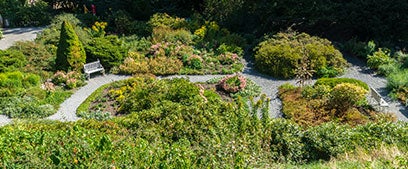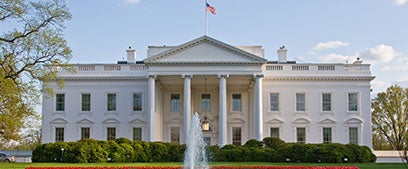 ---
Local Washington D.C. Florist
Twinbrook Floral in Fairfax, Virginia delivers to the Washington DC area. This florist delivers flowers and gifts from Fruit Bouquets to Harry London chocolates & more. Send the perfect gift to your special someone in Washington DC today!