Flowers & Gifts Delivered by Philadelphia Florists
Send flowers to Philadelphia sports fans to celebrate a big win! Think orange and black for the Flyers (hockey), red, blue, navy, silver and white for the 76ers (basketball), red, white and blue for the Phillies (baseball) and kelly green, silver and white for the Philadelphia Eagles (football).
---
Philadelphia Flowers & Plants
1. The Pennsylvania State Flower is the Mountain Laurel (Kalmia latifolia).

2. The Philadelphia Flower Show, presented annually by the PA Horticultural Society, is the world's largest indoor flower show.

3. Beginning each June, a month-long garden party comprised of plant sales, garden tours, wilderness walks and galas celebrates Philadelphia's nickname as the U.S.A.'s "cradle of horticulture."

4. Philadelphia's park system is one of the nation's oldest and biggest, with 63 parks covering 9200 acres.

5. Visit one of Philadelphia's parks and gardens: Fairmount Park, Bartram's Garden, Longwood Gardens, Rittenhouse Square Park and the Delaware River Waterfront.
To view more products delivered by local Philadelphia florists, Click Here.
---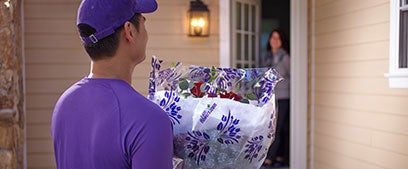 Flowers & Gifts for Locals Philadelphia
Philadelphia, Pennsylvania - The City of Brotherly Love, the Birthplace of America, Philly - is the only official World Heritage City in the United States. From the Liberty Bell to the Betsy Ross Bridge, 1800Flowers offers same-day delivery across the Philadelphia metropolitan region.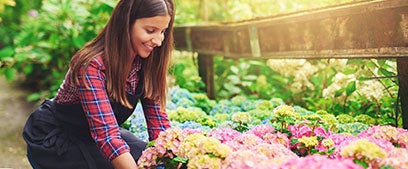 Philadelphia Food & Culture
Philadelphia is famous for its cheesesteak sandwiches, crusty French rolls stuffed with thinly-sliced rib-eye beef. Whether you like yours topped with peppers, onions or "whiz," visit one of the city's iconic cheesesteak joints: Pat's King of Steaks, Tony Luke's, Geno's Steaks, Jim's Steaks, Shank's Original and Steve's Prince of Steaks.
Philadelphia is a city of art, with more impressionist paintings and Rodin sculptures outside of Paris than anywhere in the world.
---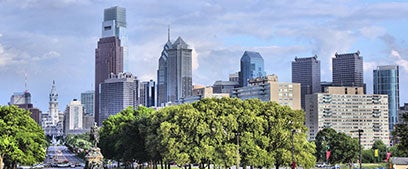 Neighborhood Hot Spots & Main Attractions
Reading Terminal Market, Philadelphia Museum of Art,Franklin Institute, Love Park, the Liberty Bell and Independence Hall. For a glimpse of local Philadelphia life, check out Chestnut Hill, Northern Liberties, South Street, Rittenhouse Square, Fishtown and Old City.
---
Locals Love
Philadelphia sports teams, microbrews and the Mummers.
Locals Hate
The Dallas Cowboys, any "Philly" style cheesesteak made outside of Philadelphia.
---
Philadelphia Fun Facts
Philadelphia is known for its colorful wall murals, displaying more public art than any other city in the nation.
The Philadelphia Zoo, established in 1874 was the country's first zoo and is now home to more than 13,000 animals.
Famous Philadelphian Benjamin Franklin invented the single-fluid theory of electricity, bifocal glasses, Daylight Savings Time, and the Franklin stove.
Philadelphia's most famous stairway is found at the East Entrance to the Philadelphia Museum of Art, otherwise known as the "Rocky Steps." Annually, tens of thousands of visitors run up the steps to the statue of fictional boxer, Rocky Balboa, recreating the scene from the iconic film.
Washington Square Park is home to Philadelphia's Moon Tree, sprouted from a seed that made a trip around the moon and back.
Philadelphia is one of America's smartest cities, housing 80 colleges and universities including the University of Pennsylvania, Temple University and Drexel University.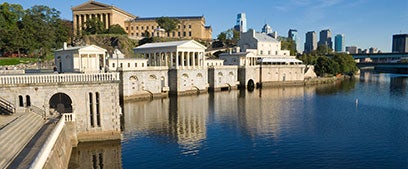 ---
Local Philadelphia Florist
Philadelphia Flower Market is located at N. 15th St & JFK Blvd in Philadelphia and delivers flowers & gifts to all of Philly. This florist has been in business for 25 years and provides only the highest quality floral arrangements and gifts, delivered with a smile by the friendly florists of this store.