The merchandising team is responsible for ensuring that 1-800-Flowers.com provides our customers with a wide variety of products that are sure to deliver smiles. Summer interns Isaiah, Donna and Sade are helping the team this summer. Find out what other fun activities they participate in during their internship.
INTERNal Perspective: Isaiah Rowe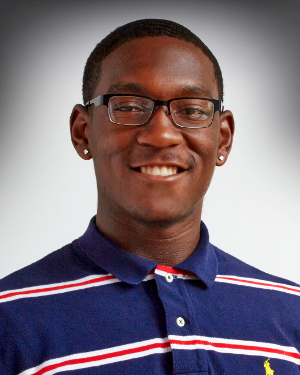 My experience here at 1-800-Flowers.com has been very unique. I am a rising sophomore at Farmingdale State College and this is my first internship. Generally, when I hear internship, I think of getting coffee, stapling and collating papers. Though I've done my fair share of organizing paperwork, this experience has been much more. My team within the merchandising department has made me feel like a vital part of the team in addition to making me feel at home in the office. Outside of my department, I have had a plethora of opportunities to experience different aspects of the company including attending the annual fiscal year kickoff meeting and participating in an intern video assignment.
I've definitely had a lot of fun this summer at 1-800-Flowers.com. If I had to narrow it down to the highlight of this internship so far, it would have to be our Lunch and Learn workshop with Founder & CEO of 1-800-Flowers.com, Jim McCann. It was amazing to sit down and listen to his story of building the company from the ground up. He is a hard-working and diligent man with a strong will to win and a sprinkle of luck. One thing that stuck was the importance of networking and connecting with people on a personal level. His exact words were "Build relationships first and do business second." I was inspired by this because he was so candid and authentic. This internship has been a great opportunity as well as a great learning experience and I am very thankful to be one of thirty-four interns who get to take this all in. It will prepare me for the future and help me to be successful.